Unfortunately the DIASONICS VST Master Spectra P Ultrasound - OB / GYN - Vascular (listing #671990) has been sold or is no longer available. Please browse the listings below to find another item that may match your search criteria.
Navigate between different listing types using these quick-access tabs
Advanced Search
Quick Links
OB / GYN - Vascular Equipment Listing Search Results:
Bay Shore offers free up-to-date market valuations & quotations for diagnostic imaging equipment on sales, purchases, or replacements. Call our ultrasound specialist today toll free 800.471.1189 or 631.467.5555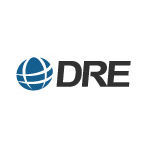 Visit DREmed.com for a wide selection of Ultrasound Machines . We have professionally refurbished units from major brands such as GE, Philips, Siemens, Acuson, Medison and many more.
Listings
Date Posted/
Listed Price
Certified
1.

- DIASONICS SYSTEM FIVE mfg : 09/2000 1 Lineal FLA10 1 Phased Array 3s ...

view more
September 29

A. Gurbuz / 2dical
phone: +32 484 98 81 04 x+32
No Rating Available