Unfortunately the TOSHIBA Powervision 6000 Ultrasound - OB / GYN - Vascular (listing #1172795) has been sold or is no longer available. Please browse the listings below to find another item that may match your search criteria.
Navigate between different listing types using these quick-access tabs
Advanced Search
Popular Models
Quick Links
OB / GYN - Vascular Equipment Listing Search Results:
We offer highest quality new & refurbished ultrasound systems, transducers & parts from leading manufactures. As well as lease, finance, service & buy back used systems at top dollar. P.1.855.247.8662 | E. info@vomark.com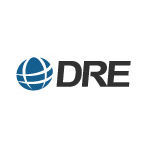 Visit DREmed.com for a wide selection of Ultrasound Machines . We have professionally refurbished units from major brands such as GE, Philips, Siemens, Acuson, Medison and many more.