Unfortunately the RADIANCY Spa Touch Laser - IPL (listing #1493691) has been sold or is no longer available. Please browse the listings below to find another item that may match your search criteria.
Navigate between different listing types using these quick-access tabs
Advanced Search
Quick Links
Laser - IPL Equipment Listing Search Results:
Allure is the world's largest dealer for pre-owned cosmetic lasers. Buying or Selling a pre-owned laser? Look no further as Allure is the place to be. 90 day warranty on most lasers. 888-546-0019 www.allureaestheticsinc.com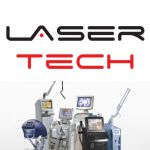 Are you looking to Buy or Sell a Laser? Do you need Service, Repair or Parts for you Laser or IPL system? Call LASER-TECH today at 855-527-3700 We Sell and Service all major brands and manufactures!
Listings
Date Posted/
Listed Price
Certified
1.

- Excellent Condition - Used very little - Still in original box - 3 unused green heads - 1 barely used green head - 2 partially used...

view more
July 24
Alison Bouck / Medical Laser Resources LLC
phone: +1 866-628-8120
2.
July 24
Alison Bouck / Medical Laser Resources LLC
phone: +1 866-628-8120
3.

Like new! 2007 Radiancy SkinStation. Tips for vascular and pigmented lesions, Skin rejuvenation, Hyperpigmentation, Acne and hair removal,...

view more
July 23

Asking Price:
$4,995 USD
Lee Atkins / Advanced Medical Inc
phone: +1 425-844-1189
(13)
4.

Skin Station IPL includes, hair, photofacial, skin rejuvenation, and acne heads. good condition ...

view more
July 22
We provide high quality parts and maintenance service for aesthetic laser equipment. We sell accessories, consumables & replacement parts, as well as a variety of hair removal & skin rejuvenating cosmetic laser machines.
5.

Skin Station by Radiancy. Great Condition, includes hair removal, acne photo facial and skin rejuvenation heads. some marketing material...

view more
July 22

Asking Price:
$8,900 USD