Unfortunately the BURDICK DC-190 DC190 AC Defibrillator (listing #756486) has been sold or is no longer available. Please browse the listings below to find another item that may match your search criteria.
Navigate between different listing types using these quick-access tabs
Advanced Search
Quick Links
Defibrillator Equipment Listing Search Results: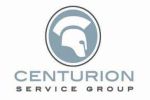 CSG is the world's largest medical auction house. We sell over 100,000 pieces of medical equipment from hospitals and manufacturers annually to global buyers in monthly live simulcast auctions. Contact us for our inventory.
We Buy & Sell AED's from Physio, Zoll, Philips and more! Click here to view our inventory or call 800-388-4078 today for a quick quote!