More Magazine Features
Q&A with AAMI president Mary Logan A recap of the latest news from AAMI.
Special report: Contrast injectors and agents They might have a brighter future than you think.
Q&A with IDN CEO John Kelly The IDN Summit & Reverse Expo gets underway this month.
Nelson Hendry previews HCP's upcoming Radiology & Imaging Conference Conference preview and Q&A with HCP co-founder Nelson Hendry.
Special report: Robots invade health care How new robots and procedures are bringing surgery into the future.
More Industry Headlines
GE Healthcare unveils technology for imaging metal implants First-time software can create clear images despite metal.
FDA approves radiopharmaceutical to treat advanced prostate cancer Radioactive therapeutic agent can spare healthy tissue.
Monarch Medical PET Services removes CEO Gary Moyers named interim CEO.
Will the Angelina Jolie mastectomy test change cancer screening? The actress sheds awareness on new genetic screening tool for breast cancer.
What technologies should we be using for mammography? A new study fills in the gaps in digital breast mammography.
New contrast agent could last longer than traditional dyes Researchers say they have found a cheaper, more effective dye.
New 3-D technology creates map of heart signals Used to ID hard-to-find source of atrial fibrillation.
More device giants acquire Chinese companies, report New findings highlight latest trends in the global medical device market.
X-ray visible blood sensor could test stent failure An in-the-works implantable sensor could tell docs if a stent was failing.
How will ultrasound fare against MRI for pediatric Crohn's? Researchers net grant to study new ultrasound techniques for children with Crohn's.
Special report: Choosing service contracts
August 17, 2012
by
Loren Bonner
, DOTmed News Online Editor
This first appeared in the August 2012 issue of DOTmed Business News
Consider the benefits of securing new manufacturer guaranteed parts from an OEM service provider that undergo stringent testing and processing, rather than universal parts or parts that have undergone reverse engineering, as many third-party providers offer.
Determine the level of technical and applications support a service provider will offer. You should have direct, around-the-clock access to highly trained engineers that enable you and your team to confidently operate your imaging equipment and software. Find out on average how quickly your phone calls for service will be answered. Since every second counts, Siemens Healthcare strives to have you on the phone with an expert in less than 30 seconds. Consider this a benchmark against which to measure. In addition, what kind of guarantee will you receive regarding on-site response times? "As soon as possible" is not an acceptable answer.
Story Continues Below Advertisement
Dunlee manufactures replacement tubes for more CT systems than any other company in the industry. Philips, GE, Picker, Shimadzu, Siemens, Elscint or Toshiba replacement tubes for all popular systems. Call 800.238.3780
Find out how progressive a service provider is in terms of minimizing downtime. Are you provided with an uptime guarantee? Can the provider make a substantial number of its equipment repairs using remote repair technology, so that a facility isn't waiting on a service call? Additionally, can the service provider use remote access technology to proactively monitor your equipment 24/7 and prevent many problems before they even occur?
Arthur Larson, general manager of GE Diagnostic Imaging Service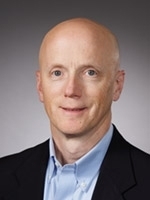 Research the service provider. Many people wonder how to best evaluate a service contract's value and reliability. To ensure equipment is properly maintained and planned maintenance records are readily available, look at the provider's expertise in corrective maintenance. Gauge whether the provider will listen to your needs and accommodate. There may be upgrades, clinical programs and trade-in promotions available only from the OEM. Those value-adds may be significant.



Look at internal benchmarks. When selecting coverage, look to your equipment usage and criticality to tell you what you should consider. Response time is just one measure – should your provider provide onsite support, proactive remote monitoring and diagnoses, local parts? Knowing how critical equipment is to your operation and understanding your usage profile are key to choosing the right coverage.


Continue reading Special report: Choosing service contracts...

| | | | |
| --- | --- | --- | --- |
| << | Pages: 1 - 2 - 3 - 4 - 5 - 6 | >> | |
Interested in Medical Industry News?
Subscribe to DOTmed's weekly news email and always be informed.
Click here, it takes just 30 seconds.
You Must Be Logged In To Post A Comment
Register
Registration is Free and Easy.
Enjoy the benefits of The World's Leading New & Used Medical Equipment Marketplace.
Register Now!