More Magazine Features
Disaster Preparedness - What we learned from Sandy and Katrina What we can learn from natural disasters.
Feature: Imaging center managers deal with an array of change How imaging center management is changing and how to deal with it
Feature: Tomosynthesis: A new gold standard? Find out if tomosynthesis will become the new standard of mamography screening
Radiopharmaceuticals: Should reimbursement rule treatment options? The case for radiopharmaceuticals - what if all treatment options were determined by reimbursement?
Technetium-99m: Necessity is the mother of invention The burgeoning rise of the hardest working isotope right now
More Industry Headlines
Using fMRI to inform antipsychotic prescriptions Indexing connectivity patterns may lead to psychiatric precision medicine
fMRI reveals adolescents may not outgrow ADHD in adulthood after all What role do brain structure and memory function play?
Among critically ill, study finds probiotics useless against 'superbugs' More research to come, with focus on non-ICU subjects
Mayo Clinic researchers discover molecular 'code' for 'turning off' cancer cells Restoring miRNA molecules may suppress abnormal cell growth
Hospira announces first installation of Plum 360 infusion pump Designed with an eye on IV safety
Natural process can curb beta-amyloid production, scientists discover AICD molecule could be crucial part of Alzheimer's puzzle
Four in five health care execs say their facility has been compromised by hackers within last two years Study finds only half of them feel prepared to thwart attacks
ACOs are realizing goals of improving care and saving money: CMS In third year, pioneer ACOs demonstrated improvements in 28 of 33 metrics
Feeling understaffed and overworked, NJ nurses brace for strike Shore Medical Center says it's 'well prepared' if walkout happens
Weak doses of radiation prolong life of fruit flies, say researchers Can understanding the genetic mechanisms behind hormesis increase human longevity?
Special report: Choosing service contracts
August 17, 2012
by
Loren Bonner
, DOTmed News Online Editor
This first appeared in the August 2012 issue of DOTmed HealthCare Business News
Consider the benefits of securing new manufacturer guaranteed parts from an OEM service provider that undergo stringent testing and processing, rather than universal parts or parts that have undergone reverse engineering, as many third-party providers offer.
Determine the level of technical and applications support a service provider will offer. You should have direct, around-the-clock access to highly trained engineers that enable you and your team to confidently operate your imaging equipment and software. Find out on average how quickly your phone calls for service will be answered. Since every second counts, Siemens Healthcare strives to have you on the phone with an expert in less than 30 seconds. Consider this a benchmark against which to measure. In addition, what kind of guarantee will you receive regarding on-site response times? "As soon as possible" is not an acceptable answer.
Story Continues Below Advertisement
Bayer HealthCare Multi Vendor Service will repair your probe with the same precision and care you provide to your patients. Call us at 1-844-MVS-5100 (1-844-687-5100) or visit www.ri.bayer.com
Find out how progressive a service provider is in terms of minimizing downtime. Are you provided with an uptime guarantee? Can the provider make a substantial number of its equipment repairs using remote repair technology, so that a facility isn't waiting on a service call? Additionally, can the service provider use remote access technology to proactively monitor your equipment 24/7 and prevent many problems before they even occur?
Arthur Larson, general manager of GE Diagnostic Imaging Service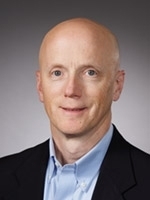 Research the service provider. Many people wonder how to best evaluate a service contract's value and reliability. To ensure equipment is properly maintained and planned maintenance records are readily available, look at the provider's expertise in corrective maintenance. Gauge whether the provider will listen to your needs and accommodate. There may be upgrades, clinical programs and trade-in promotions available only from the OEM. Those value-adds may be significant.



Look at internal benchmarks. When selecting coverage, look to your equipment usage and criticality to tell you what you should consider. Response time is just one measure – should your provider provide onsite support, proactive remote monitoring and diagnoses, local parts? Knowing how critical equipment is to your operation and understanding your usage profile are key to choosing the right coverage.


Continue reading Special report: Choosing service contracts...

| | | | |
| --- | --- | --- | --- |
| << | Pages: 1 - 2 - 3 - 4 - 5 - 6 | >> | |
Interested in Medical Industry News?
Subscribe to DOTmed's weekly news email and always be informed.
Click here, it takes just 30 seconds.
You Must Be Logged In To Post A Comment
Register
Registration is Free and Easy.
Enjoy the benefits of The World's Leading New & Used Medical Equipment Marketplace.
Register Now!