More Magazine Features
MR shielding: don't cut corners Find out why it does not pay to cut corners with your MR environment
The rules of attraction: safety in the MR environment From the September issue of HCB News magazine
Disaster Preparedness - What we learned from Sandy and Katrina What we can learn from natural disasters.
Feature: Imaging center managers deal with an array of change How imaging center management is changing and how to deal with it
Feature: Tomosynthesis: A new gold standard? Find out if tomosynthesis will become the new standard of mamography screening
More Industry Headlines
Trice and FUJIFILM SonoSite develop imaging-sharing portable ultrasound Embedded communication is the way of the future
Half of all late-stage lung cancer patients are over-treated with radiation New study raises concerns regarding financial motivation
Medical Museum: Medical Chest Learn more about a vintage medical chest from an early 19th century pharmacist
Jan Kimpen appointed CMO of Royal Philips Worked at UMC Utrecht for 15 years
Using 7T MR to bring the brain's visual cortex into unprecedented focus Researchers see promise for unlocking mystery of mental disorders
UCLA not responsible for patient record release, could set legal precedent Doctors sharing access against facility rules not fault of institution
Texas MakerHealth Space will facilitate the creation of care solutions by nurses Providing tools from 3-D printers to Velcro
International institutions agree on standard for using MR to diagnose prostate cancer Cuts overdiagnosis by 89 percent
Siemens Healthcare selects David Pacitti as new head of North America business Pacitti will take over the position on October 19
228 lawmakers urge Congress to rethink proposed cuts to radiation therapy Prostate, breast could be cut by 25 and 19 percent respectively
Special report: Choosing service contracts
August 17, 2012
by
Loren Bonner
, DOTmed News Online Editor
This first appeared in the August 2012 issue of DOTmed HealthCare Business News
Consider the benefits of securing new manufacturer guaranteed parts from an OEM service provider that undergo stringent testing and processing, rather than universal parts or parts that have undergone reverse engineering, as many third-party providers offer.
Determine the level of technical and applications support a service provider will offer. You should have direct, around-the-clock access to highly trained engineers that enable you and your team to confidently operate your imaging equipment and software. Find out on average how quickly your phone calls for service will be answered. Since every second counts, Siemens Healthcare strives to have you on the phone with an expert in less than 30 seconds. Consider this a benchmark against which to measure. In addition, what kind of guarantee will you receive regarding on-site response times? "As soon as possible" is not an acceptable answer.
Story Continues Below Advertisement
Our name says it all! Ventilators Plus is a full service depot repair facility offering on-site service as well we BUY,SELL & RENT all models & also have a FULLY STOCKED parts warehouse available online 24/7.Call 888-889-2992
Find out how progressive a service provider is in terms of minimizing downtime. Are you provided with an uptime guarantee? Can the provider make a substantial number of its equipment repairs using remote repair technology, so that a facility isn't waiting on a service call? Additionally, can the service provider use remote access technology to proactively monitor your equipment 24/7 and prevent many problems before they even occur?
Arthur Larson, general manager of GE Diagnostic Imaging Service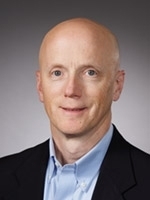 Research the service provider. Many people wonder how to best evaluate a service contract's value and reliability. To ensure equipment is properly maintained and planned maintenance records are readily available, look at the provider's expertise in corrective maintenance. Gauge whether the provider will listen to your needs and accommodate. There may be upgrades, clinical programs and trade-in promotions available only from the OEM. Those value-adds may be significant.



Look at internal benchmarks. When selecting coverage, look to your equipment usage and criticality to tell you what you should consider. Response time is just one measure – should your provider provide onsite support, proactive remote monitoring and diagnoses, local parts? Knowing how critical equipment is to your operation and understanding your usage profile are key to choosing the right coverage.


Continue reading Special report: Choosing service contracts...

| | | | |
| --- | --- | --- | --- |
| << | Pages: 1 - 2 - 3 - 4 - 5 - 6 | >> | |
Interested in Medical Industry News?
Subscribe to DOTmed's weekly news email and always be informed.
Click here, it takes just 30 seconds.
You Must Be Logged In To Post A Comment
Register
Registration is Free and Easy.
Enjoy the benefits of The World's Leading New & Used Medical Equipment Marketplace.
Register Now!