More Magazine Features
Medical Tourism - Health care disrupter or fringe service? Where does medical tourism fit in today's health care environment?
8 tips to eco-friendly purchasing in the health care sector Win-win purchasing strategies for the 21st Century
Focused ultrasound: The clinical possibilities beyond ablation The clinical possibilities beyond ablation
Q&A with Jeffrey Brown, executive director, Practice Greenhealth Brown offers the latest news about the organization
Urban health - big cities, big challenges In July, the Carolinas HealthCare System Anson in Wadesboro, N.C., a town of about 5,800 people, opened the doors to its new facility and embarked on a bold experiment.
More Industry Headlines
Benefits you can see: redundant imaging is reduced with HIE's New research shows that health information exchange leads to more better care
CMS modifies meaningful use requirements and eases burdens on providers Changes expected to come in spring 2015
FDA says AngioDynamics PICC location system is good enough to not need CT verification Could mean big win for manufacturer, while cutting down on CT scans
Ohio could have 70,000 fewer emergency department visits if scope-of-practice laws lifted: study Many states have removed the laws but Ohio is lagging behind
Mount Sinai launches artificial pancreas research study "Artificial pancreas" app can prevent too low blood sugar levels in those with type 1 diabetes during sleep
Charles Townes, laser pioneer, passes away at age 99 Remembering the Nobel Prize-winning physicist
Siemens names Bernd Montag as new CEO of health care Current CEO, Hermann Requardt will step down as of Feb. 1
MedInformatix partners with Vestrum Health to make EHRs profitable for physicians Trying to pay off that new EHR system? Sell the anonymous data
Introducing the American Board of MR Safety Group aims to address rising incidence of MR accidents
AdvaMed survey details the negative impact of the medical device tax A look at the effect two years later
Special report: Choosing service contracts
August 17, 2012
by
Loren Bonner
, DOTmed News Online Editor
This first appeared in the August 2012 issue of DOTmed HealthCare Business News
Consider the benefits of securing new manufacturer guaranteed parts from an OEM service provider that undergo stringent testing and processing, rather than universal parts or parts that have undergone reverse engineering, as many third-party providers offer.
Determine the level of technical and applications support a service provider will offer. You should have direct, around-the-clock access to highly trained engineers that enable you and your team to confidently operate your imaging equipment and software. Find out on average how quickly your phone calls for service will be answered. Since every second counts, Siemens Healthcare strives to have you on the phone with an expert in less than 30 seconds. Consider this a benchmark against which to measure. In addition, what kind of guarantee will you receive regarding on-site response times? "As soon as possible" is not an acceptable answer.
Story Continues Below Advertisement
Oxford Instruments Healthcare, is a leading ISO 9001 & 13485-certified organization, that specializes in providing quality after-market GE CT and MRI systems, service and parts - at prices you can afford.
Find out how progressive a service provider is in terms of minimizing downtime. Are you provided with an uptime guarantee? Can the provider make a substantial number of its equipment repairs using remote repair technology, so that a facility isn't waiting on a service call? Additionally, can the service provider use remote access technology to proactively monitor your equipment 24/7 and prevent many problems before they even occur?
Arthur Larson, general manager of GE Diagnostic Imaging Service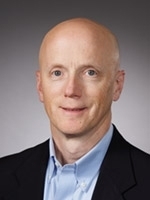 Research the service provider. Many people wonder how to best evaluate a service contract's value and reliability. To ensure equipment is properly maintained and planned maintenance records are readily available, look at the provider's expertise in corrective maintenance. Gauge whether the provider will listen to your needs and accommodate. There may be upgrades, clinical programs and trade-in promotions available only from the OEM. Those value-adds may be significant.



Look at internal benchmarks. When selecting coverage, look to your equipment usage and criticality to tell you what you should consider. Response time is just one measure – should your provider provide onsite support, proactive remote monitoring and diagnoses, local parts? Knowing how critical equipment is to your operation and understanding your usage profile are key to choosing the right coverage.


Continue reading Special report: Choosing service contracts...

| | | | |
| --- | --- | --- | --- |
| << | Pages: 1 - 2 - 3 - 4 - 5 - 6 | >> | |
Interested in Medical Industry News?
Subscribe to DOTmed's weekly news email and always be informed.
Click here, it takes just 30 seconds.
You Must Be Logged In To Post A Comment
Register
Registration is Free and Easy.
Enjoy the benefits of The World's Leading New & Used Medical Equipment Marketplace.
Register Now!