More Magazine Features
Focused Ultrasound New Technology for the new paradigm
Imaging Department Priorities Lorna Young, Senior Director, Market Research, IMV Medical Information Division, shares highlights from a major research paper
Countdown to MEDICA 2014 Medica - the world's largest medical industry trade show -- to host over 4,600 exhibitors
Despite obstacles, 3-D mammo is making huge strides With reimbursement around the corner, the sector may explode
Imaging children Playing up kid-friendly imaging will improve your bottom line
More Industry Headlines
Companies develop pediatric medical devices to compete for $50,000 prize Will the smallest of patients finally have more options?
New imaging method may detect cancer earlier Will shortwave infrared be a bright spot?
Siemens AAMI 2014 CMS debate video released See a video of the debate on CMS's imaging equipment maintenance edict from December 2013
Technology uses extremely cold temperatures to treat breast cancer Multi-center trial enrolls first patients
Samsung's tablet ultrasound can diagnose patients en route to hospital The technology can prove crucial when seconds matter
Ultrasound-powered chip monitors diseases and delivers therapies May be able to study nervous system and treat Parkinson's symptoms
Celgene invests in Sequenta's MRD test Test will participate in trials to create blood cancer medicine
AFT calls for improved Ebola hospital protocols Meanwhile, 43 people in Texas are removed from Ebola watch list
Americans with insurance still not going to doctor Will making cost and quality information transparent be the solution?
Mass. health care cost transparency law underperforming Pricing still murky after transparency law introduced
Special report: Choosing service contracts
August 17, 2012
by
Loren Bonner
, DOTmed News Online Editor
This first appeared in the August 2012 issue of DOTmed HealthCare Business News
Consider the benefits of securing new manufacturer guaranteed parts from an OEM service provider that undergo stringent testing and processing, rather than universal parts or parts that have undergone reverse engineering, as many third-party providers offer.
Determine the level of technical and applications support a service provider will offer. You should have direct, around-the-clock access to highly trained engineers that enable you and your team to confidently operate your imaging equipment and software. Find out on average how quickly your phone calls for service will be answered. Since every second counts, Siemens Healthcare strives to have you on the phone with an expert in less than 30 seconds. Consider this a benchmark against which to measure. In addition, what kind of guarantee will you receive regarding on-site response times? "As soon as possible" is not an acceptable answer.
Story Continues Below Advertisement
North America Mattress Corp. offers best pricing for replacement pads and mattresses. Buy direct from the manufacture and save.
Find out how progressive a service provider is in terms of minimizing downtime. Are you provided with an uptime guarantee? Can the provider make a substantial number of its equipment repairs using remote repair technology, so that a facility isn't waiting on a service call? Additionally, can the service provider use remote access technology to proactively monitor your equipment 24/7 and prevent many problems before they even occur?
Arthur Larson, general manager of GE Diagnostic Imaging Service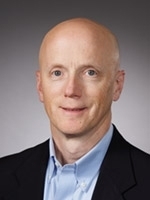 Research the service provider. Many people wonder how to best evaluate a service contract's value and reliability. To ensure equipment is properly maintained and planned maintenance records are readily available, look at the provider's expertise in corrective maintenance. Gauge whether the provider will listen to your needs and accommodate. There may be upgrades, clinical programs and trade-in promotions available only from the OEM. Those value-adds may be significant.



Look at internal benchmarks. When selecting coverage, look to your equipment usage and criticality to tell you what you should consider. Response time is just one measure – should your provider provide onsite support, proactive remote monitoring and diagnoses, local parts? Knowing how critical equipment is to your operation and understanding your usage profile are key to choosing the right coverage.


Continue reading Special report: Choosing service contracts...

| | | | |
| --- | --- | --- | --- |
| << | Pages: 1 - 2 - 3 - 4 - 5 - 6 | >> | |
Related:
Interested in Medical Industry News?
Subscribe to DOTmed's weekly news email and always be informed.
Click here, it takes just 30 seconds.
You Must Be Logged In To Post A Comment
Register
Registration is Free and Easy.
Enjoy the benefits of The World's Leading New & Used Medical Equipment Marketplace.
Register Now!