More Magazine Features
Cardiology: how smaller hospitals can provide top-level care Smaller hospitals have found new ways to provide quality care to patients
Surgical lasers and energy-based devices for surgery A primer on what's offered
Comparing options for stereotactic radiosurgery Comparing options for stereotactic radiosurgery
On-the-Job Injuries: Cost of doing business or avoidable liability? Limit your exposure by following these tips
Contracts and kill switches: the business of reprocessing Reprocessing is saving hospitals money, but OEMs are fighting back
More Industry Headlines
Different initiatives, common goals: Varian and GE set sites on Africa's cancer problem Less than half of the countries in Africa offer access to radiotherapy
The rising rate of hospital shootings: What health care professionals need to know How can a hospital protect itself from shootings, and what should be done if a shooting occurs?
Is the Mo-99 shortage over? Nordion, MURR, General Atomics form production partnership The Sterigenics International subsidiary will focus on LEU Mo-99 production process
Olympus facing suits for infection and death of patients at UCLA Olympus Corp. of the Americas is facing suits for infections allegedly stemming from use of its duodenoscopes
DoD is homing in on a suitor for its $11 billion EHR contract Interested parties emphasize "fee for value" in selection process
Patient satisfaction little moved by fancy hospital design: study $200 billion spent on renovation projects, but is it worth it?
New Product Showcase This month's roundup of the latest industry products.
Young child is first fatality in Germany's measles outbreak Berlin has recorded more than 570 measles diagnoses since October
Toshiba to unveil Aquilion Lightning CT at ECR 2015 16-row helical CT with 0.5mm element for isotropic imaging
Medical identity fraud affected two million American adults last year Increased use of EHRs contributing to the problem
Special report: Choosing service contracts
August 17, 2012
by
Loren Bonner
, DOTmed News Online Editor
This first appeared in the August 2012 issue of DOTmed HealthCare Business News
Consider the benefits of securing new manufacturer guaranteed parts from an OEM service provider that undergo stringent testing and processing, rather than universal parts or parts that have undergone reverse engineering, as many third-party providers offer.
Determine the level of technical and applications support a service provider will offer. You should have direct, around-the-clock access to highly trained engineers that enable you and your team to confidently operate your imaging equipment and software. Find out on average how quickly your phone calls for service will be answered. Since every second counts, Siemens Healthcare strives to have you on the phone with an expert in less than 30 seconds. Consider this a benchmark against which to measure. In addition, what kind of guarantee will you receive regarding on-site response times? "As soon as possible" is not an acceptable answer.
Story Continues Below Advertisement
We are wholesaler of pre-owned and new brand name medical display monitors. We have top brand grayscale and color LCD monitors with up to 3 years warranty and at least a 30 days money back guarantee at up to 80% off MSRP.
Find out how progressive a service provider is in terms of minimizing downtime. Are you provided with an uptime guarantee? Can the provider make a substantial number of its equipment repairs using remote repair technology, so that a facility isn't waiting on a service call? Additionally, can the service provider use remote access technology to proactively monitor your equipment 24/7 and prevent many problems before they even occur?
Arthur Larson, general manager of GE Diagnostic Imaging Service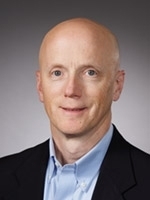 Research the service provider. Many people wonder how to best evaluate a service contract's value and reliability. To ensure equipment is properly maintained and planned maintenance records are readily available, look at the provider's expertise in corrective maintenance. Gauge whether the provider will listen to your needs and accommodate. There may be upgrades, clinical programs and trade-in promotions available only from the OEM. Those value-adds may be significant.



Look at internal benchmarks. When selecting coverage, look to your equipment usage and criticality to tell you what you should consider. Response time is just one measure – should your provider provide onsite support, proactive remote monitoring and diagnoses, local parts? Knowing how critical equipment is to your operation and understanding your usage profile are key to choosing the right coverage.


Continue reading Special report: Choosing service contracts...

| | | | |
| --- | --- | --- | --- |
| << | Pages: 1 - 2 - 3 - 4 - 5 - 6 | >> | |
Interested in Medical Industry News?
Subscribe to DOTmed's weekly news email and always be informed.
Click here, it takes just 30 seconds.
You Must Be Logged In To Post A Comment
Register
Registration is Free and Easy.
Enjoy the benefits of The World's Leading New & Used Medical Equipment Marketplace.
Register Now!