More Magazine Features
Q&A with Chuck Lauer Lauer discusses the 2014 Spring IDN Summit and Reverse Expo.
Q&A with Robert Robbins Robbins talks about what to expect at Medical World Americas.
Special report: Contrast media One size does not fit all.
Q&A with David Mason CEO of Health Connect Partners talks about the upcoming reverse expo.
Federally qualified health centers: A force to be reckoned with Changes on the horizon due to FQHCs.
More Industry Headlines
Philips suspends CT and PET/CT production at Ohio facility Setback for customers and the company.
Varian's seven year patent dispute comes to an end Company will pay about $35 million.
FDA OKs GE's new CT scanner Ideal for challenging cases.
MRI technique can help treat concussion patients Measures white brain matter damage.
ABT's compact biomarker generator comes to Russia Ideal for the growing Russian market.
What's the big-picture impact of HIT on health care? Q&A with thought leader Bipin Thomas.
ClearMRI gets FDA clearance for MRI adaptor New option to extend the life of MRI systems.
Physician payment data now available CMS releases records and AMA pushes back.
Sebelius steps down from HHS post Sylvia Mathews Burwell to succeed Sebelius.
Is there a viable future for proton therapy? Yes, but challenges remain.
Special report: Choosing service contracts
August 17, 2012
by
Loren Bonner
, DOTmed News Online Editor
This first appeared in the August 2012 issue of DOTmed HealthCare Business News
Consider the benefits of securing new manufacturer guaranteed parts from an OEM service provider that undergo stringent testing and processing, rather than universal parts or parts that have undergone reverse engineering, as many third-party providers offer.
Determine the level of technical and applications support a service provider will offer. You should have direct, around-the-clock access to highly trained engineers that enable you and your team to confidently operate your imaging equipment and software. Find out on average how quickly your phone calls for service will be answered. Since every second counts, Siemens Healthcare strives to have you on the phone with an expert in less than 30 seconds. Consider this a benchmark against which to measure. In addition, what kind of guarantee will you receive regarding on-site response times? "As soon as possible" is not an acceptable answer.
Story Continues Below Advertisement
With Cios Alpha Siemens brings to life a vision of a mobile C-arm that optimizes your surgical team's confidence, efficiency and operational workflow
Find out how progressive a service provider is in terms of minimizing downtime. Are you provided with an uptime guarantee? Can the provider make a substantial number of its equipment repairs using remote repair technology, so that a facility isn't waiting on a service call? Additionally, can the service provider use remote access technology to proactively monitor your equipment 24/7 and prevent many problems before they even occur?
Arthur Larson, general manager of GE Diagnostic Imaging Service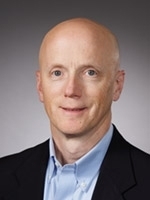 Research the service provider. Many people wonder how to best evaluate a service contract's value and reliability. To ensure equipment is properly maintained and planned maintenance records are readily available, look at the provider's expertise in corrective maintenance. Gauge whether the provider will listen to your needs and accommodate. There may be upgrades, clinical programs and trade-in promotions available only from the OEM. Those value-adds may be significant.



Look at internal benchmarks. When selecting coverage, look to your equipment usage and criticality to tell you what you should consider. Response time is just one measure – should your provider provide onsite support, proactive remote monitoring and diagnoses, local parts? Knowing how critical equipment is to your operation and understanding your usage profile are key to choosing the right coverage.


Continue reading Special report: Choosing service contracts...

| | | | |
| --- | --- | --- | --- |
| << | Pages: 1 - 2 - 3 - 4 - 5 - 6 | >> | |
Interested in Medical Industry News?
Subscribe to DOTmed's weekly news email and always be informed.
Click here, it takes just 30 seconds.
You Must Be Logged In To Post A Comment
Register
Registration is Free and Easy.
Enjoy the benefits of The World's Leading New & Used Medical Equipment Marketplace.
Register Now!