More Magazine Features
Feature: Imaging center managers deal with an array of change How imaging center management is changing and how to deal with it
Feature: Tomosynthesis: A new gold standard? Find out if tomosynthesis will become the new standard of mamography screening
Radiopharmaceuticals: Should reimbursement rule treatment options? The case for radiopharmaceuticals - what if all treatment options were determined by reimbursement?
Technetium-99m: Necessity is the mother of invention The burgeoning rise of the hardest working isotope right now
Pediatric imaging solutions are delivering big benefits to small patients Heroic efforts in child-friendly medicine
More Industry Headlines
Genetic test predicts sensitivity of tumors to radiation therapy Customizing dose to a particular tumor instead of standard uniform dose
Certain cardiovascular factors may predict Alzheimer's Alcohol, smoking, diabetes and obesity all increase risk
Is China the new frontier for medical equipment manufacturers? 'Made in China 2015' initiative aims to boost quality — and competitiveness
Guerbet to acquire Mallinckrodt's contrast agent business Deal valued at $270 million will be paid in cash
Family members of ICU patients may be at risk for PTSD New research indicates active decision-making reduces psychological distress
NHS in U.K. to bring proton therapy to Manchester and London Another big contract for Varian, as proton tipping point continues
Study finds cardiac CT scans damage cells No damage detected in doses under 7.5 milliSieverts, however
Samsung launches new high-end ultrasound The HS70A uses S-Vision technology to reduce image noise
Laser clinic sues Cynosure, alleges fraudulent device advertising Practice seeks more than $5 million over failure to remove tattoos
Health care industry merger mania continues with Anthem's deal to buy Cigna Meanwhile employer-based insurance is thriving
Special report: Choosing service contracts
August 17, 2012
by
Loren Bonner
, DOTmed News Online Editor
This first appeared in the August 2012 issue of DOTmed HealthCare Business News
Consider the benefits of securing new manufacturer guaranteed parts from an OEM service provider that undergo stringent testing and processing, rather than universal parts or parts that have undergone reverse engineering, as many third-party providers offer.
Determine the level of technical and applications support a service provider will offer. You should have direct, around-the-clock access to highly trained engineers that enable you and your team to confidently operate your imaging equipment and software. Find out on average how quickly your phone calls for service will be answered. Since every second counts, Siemens Healthcare strives to have you on the phone with an expert in less than 30 seconds. Consider this a benchmark against which to measure. In addition, what kind of guarantee will you receive regarding on-site response times? "As soon as possible" is not an acceptable answer.
Story Continues Below Advertisement
Top Dollar Paid, Fixed or Mobile. Call our Siemens Specialist for a Quote today -- 212-558-6600 Ext. 250
Find out how progressive a service provider is in terms of minimizing downtime. Are you provided with an uptime guarantee? Can the provider make a substantial number of its equipment repairs using remote repair technology, so that a facility isn't waiting on a service call? Additionally, can the service provider use remote access technology to proactively monitor your equipment 24/7 and prevent many problems before they even occur?
Arthur Larson, general manager of GE Diagnostic Imaging Service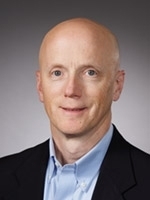 Research the service provider. Many people wonder how to best evaluate a service contract's value and reliability. To ensure equipment is properly maintained and planned maintenance records are readily available, look at the provider's expertise in corrective maintenance. Gauge whether the provider will listen to your needs and accommodate. There may be upgrades, clinical programs and trade-in promotions available only from the OEM. Those value-adds may be significant.



Look at internal benchmarks. When selecting coverage, look to your equipment usage and criticality to tell you what you should consider. Response time is just one measure – should your provider provide onsite support, proactive remote monitoring and diagnoses, local parts? Knowing how critical equipment is to your operation and understanding your usage profile are key to choosing the right coverage.


Continue reading Special report: Choosing service contracts...

| | | | |
| --- | --- | --- | --- |
| << | Pages: 1 - 2 - 3 - 4 - 5 - 6 | >> | |
Interested in Medical Industry News?
Subscribe to DOTmed's weekly news email and always be informed.
Click here, it takes just 30 seconds.
You Must Be Logged In To Post A Comment
Register
Registration is Free and Easy.
Enjoy the benefits of The World's Leading New & Used Medical Equipment Marketplace.
Register Now!