More Magazine Features
Urban health - big cities, big challenges In July, the Carolinas HealthCare System Anson in Wadesboro, N.C., a town of about 5,800 people, opened the doors to its new facility and embarked on a bold experiment.
ED: New Technologies and programs for the changing health care environment Improving patient care and staff efficiency
Behind the scenes at the UPS Louisville Technology and Logistics Center For decades the UPS has strived to turn the finer logistical points of shipping into an art form.
ICU: It's all about delivering better care to the patient Just over ten thousand intensivists practice in the U.S. today, yet more than five million patients are admitted to the ICU every year.
Physical MR safety Keeping staff and patients safe
More Industry Headlines
Health care survey finds doctors, patients OK now, but fear for future Survey: Patients happy with service now, but afraid for future. Doctors fear future cost-pressures
Memorial Sloan Kettering, IBM looking at computerized skin cancer lesion identification Image mapping could guide the way to more accurate diagnoses
Philips acquires catheter-based imaging co., Volcano May help Philips break into EUR four billion image-guided therapy market
XR-29's lower dose CT requirements: Will iterative reconstruction play a role? As the industry inches toward new dose requirements, some implementation questions remain
Is Obamacare causing emergency room crowding? No, says new study The Affordable Care Act is not the cause of the problem. It comes from a primary care shortage
Could microwave tomography replace mammography? New experimental technique offers greater specificity with no radiation or patient discomfort
Hitachi partners with iVu for automated whole breast ultrasound
Fetal keepsake ultrasound videos have "potential for harm": FDA expert Time to find a new way to capture memories
Olympus' imaging technology for bladder biopsies gets FDA nod May allow for in-office treatment
Breast cancer surgery goes wireless Electromagnetic guidance system for breast cancer treatment gets FDA clearance
Special report: Choosing service contracts
August 17, 2012
by
Loren Bonner
, DOTmed News Online Editor
This first appeared in the August 2012 issue of DOTmed HealthCare Business News
Consider the benefits of securing new manufacturer guaranteed parts from an OEM service provider that undergo stringent testing and processing, rather than universal parts or parts that have undergone reverse engineering, as many third-party providers offer.
Determine the level of technical and applications support a service provider will offer. You should have direct, around-the-clock access to highly trained engineers that enable you and your team to confidently operate your imaging equipment and software. Find out on average how quickly your phone calls for service will be answered. Since every second counts, Siemens Healthcare strives to have you on the phone with an expert in less than 30 seconds. Consider this a benchmark against which to measure. In addition, what kind of guarantee will you receive regarding on-site response times? "As soon as possible" is not an acceptable answer.
Story Continues Below Advertisement
McKesson Enterprise Medical Imaging Solutions deliver what you need to stay connected and help ensure that patient information is in the right place at the right time and easily accessible by all members of the care team.
Find out how progressive a service provider is in terms of minimizing downtime. Are you provided with an uptime guarantee? Can the provider make a substantial number of its equipment repairs using remote repair technology, so that a facility isn't waiting on a service call? Additionally, can the service provider use remote access technology to proactively monitor your equipment 24/7 and prevent many problems before they even occur?
Arthur Larson, general manager of GE Diagnostic Imaging Service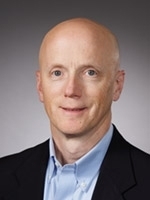 Research the service provider. Many people wonder how to best evaluate a service contract's value and reliability. To ensure equipment is properly maintained and planned maintenance records are readily available, look at the provider's expertise in corrective maintenance. Gauge whether the provider will listen to your needs and accommodate. There may be upgrades, clinical programs and trade-in promotions available only from the OEM. Those value-adds may be significant.



Look at internal benchmarks. When selecting coverage, look to your equipment usage and criticality to tell you what you should consider. Response time is just one measure – should your provider provide onsite support, proactive remote monitoring and diagnoses, local parts? Knowing how critical equipment is to your operation and understanding your usage profile are key to choosing the right coverage.


Continue reading Special report: Choosing service contracts...

| | | | |
| --- | --- | --- | --- |
| << | Pages: 1 - 2 - 3 - 4 - 5 - 6 | >> | |
Interested in Medical Industry News?
Subscribe to DOTmed's weekly news email and always be informed.
Click here, it takes just 30 seconds.
You Must Be Logged In To Post A Comment
Register
Registration is Free and Easy.
Enjoy the benefits of The World's Leading New & Used Medical Equipment Marketplace.
Register Now!