More Magazine Features
Imaging informatics accelerates change-agent role in ACA transition How imaging informatics quickly transformed the change-agent role in ACA translation
Health IT Viewpoints Industry experts share advice and discuss the challenges
Top 10 apps for the serious health care professional Check out the best apps for the health care professional
Health Care: The soft underbelly of cyber security how to protect your medical identity from cyberthreats
Top 10 Wearable Medical Devices "The doctor will see you now"...from anywhere
More Industry Headlines
More premies driving neonatal market in Europe: report Despite being "saturated" the European infant care solutions market is growing due to a rise in preterm births
MR-guided focused ultrasound is a possible "cost-effective strategy" for uterine fibroid treatment OHTAC recommends the procedure based on economic analysis
Rayence gets FDA nod for RU-3000 Digital Universal Radiography System First U-arm marketed by Rayence in U.S.
Los Alamos National Laboratory creates ultra-low-field MRI for developing countries and battlefields Radio signals 50 miles away can interfere with these detectors
Siemens' tomosynthesis add-on for mammography platform scores FDA approval Provides a wide angle 50 degree angulation arc
Study finds correlation between gun wound patients and stock market performance Hospitals may now have a new incentive for monitoring national economics
IBA's ProteusPLUS will be first proton therapy system in the Netherlands The two-gantry configuration will be installed in partnership with University Medical Center Groningen
Tracking down the latest RTLS technology RTLS still answers the question, "Where's my stuff?" but the technology has grown exponentially for tracking other information
RFID – a passive solution How RFID is a low cost alternative to most RTLS infrastructures
Users of mobile health apps in UK expect higher quality of life — doctors not so sure U.K. study compares health app expectations from medical professionals and users
Special report: Choosing service contracts
August 17, 2012
by
Loren Bonner
, DOTmed News Online Editor
This first appeared in the August 2012 issue of DOTmed HealthCare Business News
Consider the benefits of securing new manufacturer guaranteed parts from an OEM service provider that undergo stringent testing and processing, rather than universal parts or parts that have undergone reverse engineering, as many third-party providers offer.
Determine the level of technical and applications support a service provider will offer. You should have direct, around-the-clock access to highly trained engineers that enable you and your team to confidently operate your imaging equipment and software. Find out on average how quickly your phone calls for service will be answered. Since every second counts, Siemens Healthcare strives to have you on the phone with an expert in less than 30 seconds. Consider this a benchmark against which to measure. In addition, what kind of guarantee will you receive regarding on-site response times? "As soon as possible" is not an acceptable answer.
Story Continues Below Advertisement
As your health system grows McKesson keeps you one step ahead with solutions for the entire enterprise & your diagnostic imaging departments. Visit McKesson at HIMSS booth 2602. Click for more info or to schedule a HIMSS demo
Find out how progressive a service provider is in terms of minimizing downtime. Are you provided with an uptime guarantee? Can the provider make a substantial number of its equipment repairs using remote repair technology, so that a facility isn't waiting on a service call? Additionally, can the service provider use remote access technology to proactively monitor your equipment 24/7 and prevent many problems before they even occur?
Arthur Larson, general manager of GE Diagnostic Imaging Service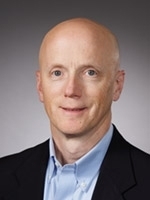 Research the service provider. Many people wonder how to best evaluate a service contract's value and reliability. To ensure equipment is properly maintained and planned maintenance records are readily available, look at the provider's expertise in corrective maintenance. Gauge whether the provider will listen to your needs and accommodate. There may be upgrades, clinical programs and trade-in promotions available only from the OEM. Those value-adds may be significant.



Look at internal benchmarks. When selecting coverage, look to your equipment usage and criticality to tell you what you should consider. Response time is just one measure – should your provider provide onsite support, proactive remote monitoring and diagnoses, local parts? Knowing how critical equipment is to your operation and understanding your usage profile are key to choosing the right coverage.


Continue reading Special report: Choosing service contracts...

| | | | |
| --- | --- | --- | --- |
| << | Pages: 1 - 2 - 3 - 4 - 5 - 6 | >> | |
Interested in Medical Industry News?
Subscribe to DOTmed's weekly news email and always be informed.
Click here, it takes just 30 seconds.
You Must Be Logged In To Post A Comment
Register
Registration is Free and Easy.
Enjoy the benefits of The World's Leading New & Used Medical Equipment Marketplace.
Register Now!