More Magazine Features
Radiopharmaceuticals: Should reimbursement rule treatment options? The case for radiopharmaceuticals - what if all treatment options were determined by reimbursement?
Technetium-99m: Necessity is the mother of invention The burgeoning rise of the hardest working isotope right now
Pediatric imaging solutions are delivering big benefits to small patients Heroic efforts in child-friendly medicine
Cost Containment Corner – Nuclear medicine increasing patient safety at a lower cost The dose debate continues
Diagnostic Directions Digital health: Consumers, outcomes lead the way How the consumer is taking a more aggressive approach to their health outcomes
More Industry Headlines
Researchers make first 3-D heart from multiple imaging techniques Resulting model first step in efficacy study for surgical planning using 3-D printing
Mevion brings Ohio one step closer to proton therapy The superconducting cyclotron accelerator has been delivered
Study finds telemedicine still not widely embraced by Medicare Of $5 billion budget, less than a dime invested per member, per month
French scientists eradicate tumors with diabetes drug Clinical trials forthcoming
Scandinavian scientist develops ultrasound gaming app for health care providers Training — for a new era in imaging
Zimmer buys Biomet for $14 billion Company will go by Zimmer Biomet Holdings going forward
Announcing a light fixture that continuously kills bacteria The future for hospital bacteria not looking so bright
Tax breaks to nonprofit hospitals doubled, while community spending lagged: report Will the ACA allow hospitals to better allocate funds?
Study finds that certain gadolinium-based contrast agents cause MR abnormalities Researchers predict linear GBCAs will fall out of favor
IBA inked for three single-room proton therapy systems in U.K. All three ProteusONE systems will be in private clinics
Special report: Choosing service contracts
August 17, 2012
by
Loren Bonner
, DOTmed News Online Editor
This first appeared in the August 2012 issue of DOTmed HealthCare Business News
Consider the benefits of securing new manufacturer guaranteed parts from an OEM service provider that undergo stringent testing and processing, rather than universal parts or parts that have undergone reverse engineering, as many third-party providers offer.
Determine the level of technical and applications support a service provider will offer. You should have direct, around-the-clock access to highly trained engineers that enable you and your team to confidently operate your imaging equipment and software. Find out on average how quickly your phone calls for service will be answered. Since every second counts, Siemens Healthcare strives to have you on the phone with an expert in less than 30 seconds. Consider this a benchmark against which to measure. In addition, what kind of guarantee will you receive regarding on-site response times? "As soon as possible" is not an acceptable answer.
Story Continues Below Advertisement
As the leading Joint Commission accreditation service provider in the U.S., WEST PHYSICS knows these new requirements in depth. Click here to find out how WEST PHYSICS can help guide you successfully through the process.
Find out how progressive a service provider is in terms of minimizing downtime. Are you provided with an uptime guarantee? Can the provider make a substantial number of its equipment repairs using remote repair technology, so that a facility isn't waiting on a service call? Additionally, can the service provider use remote access technology to proactively monitor your equipment 24/7 and prevent many problems before they even occur?
Arthur Larson, general manager of GE Diagnostic Imaging Service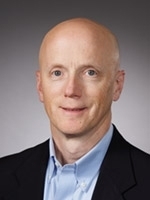 Research the service provider. Many people wonder how to best evaluate a service contract's value and reliability. To ensure equipment is properly maintained and planned maintenance records are readily available, look at the provider's expertise in corrective maintenance. Gauge whether the provider will listen to your needs and accommodate. There may be upgrades, clinical programs and trade-in promotions available only from the OEM. Those value-adds may be significant.



Look at internal benchmarks. When selecting coverage, look to your equipment usage and criticality to tell you what you should consider. Response time is just one measure – should your provider provide onsite support, proactive remote monitoring and diagnoses, local parts? Knowing how critical equipment is to your operation and understanding your usage profile are key to choosing the right coverage.


Continue reading Special report: Choosing service contracts...

| | | | |
| --- | --- | --- | --- |
| << | Pages: 1 - 2 - 3 - 4 - 5 - 6 | >> | |
Interested in Medical Industry News?
Subscribe to DOTmed's weekly news email and always be informed.
Click here, it takes just 30 seconds.
You Must Be Logged In To Post A Comment
Register
Registration is Free and Easy.
Enjoy the benefits of The World's Leading New & Used Medical Equipment Marketplace.
Register Now!