More Magazine Features
Special report: Stop equipment theft dead in its tracks More can walk out the door than just staff and patients.
Q&A with RSNA president Dr. Sarah S. Donaldson What she looks forward to this year.
Rural health at a crossroads Looming budget cuts could affect over 800 small hospitals nationwide
Special report: RF shields How to ensure they will always be there for you.
Special report: An eye on MRI safety Everyone agrees on the need for MRI safety standards, but who's going to enforce them?
More Industry Headlines
Konica Minolta releases first-ever ultrasound, global distribution deal with GE Company reveals strategy to focus on primary imaging.
Q&A with Konica Minolta's first American president and COO David Widmann divulges the new, different, and scary.
RSNA 2013: Top five things you may have missed Here's what stood out most at this year's show.
Radioactive material hijacked in Mexico Truck was en route to dispose of expired medical equipment.
Common cancer treatment key to HIV cure? Nuclear medicine therapy could kill HIV-infected cells.
RSNA 2013: A better, safer alternative to mammography? Tomosynthesis may reduce recall rates and increase cancer detection.
RSNA 2013: Samsung's next move in health care? Executive vice president shares his thoughts.
Lung cancer research gets a boost with new program Give-a-Scan rolls out nationally.
RSNA 2013: Energy drinks alter heart function New MR research shows significant peaks in heart contraction.
RSNA 2013: Speakers give radiologists practical advice Collaborating to save radiology.
Special report: Choosing service contracts
August 17, 2012
by
Loren Bonner
, DOTmed News Online Editor
This first appeared in the August 2012 issue of DOTmed Business News
Consider the benefits of securing new manufacturer guaranteed parts from an OEM service provider that undergo stringent testing and processing, rather than universal parts or parts that have undergone reverse engineering, as many third-party providers offer.
Determine the level of technical and applications support a service provider will offer. You should have direct, around-the-clock access to highly trained engineers that enable you and your team to confidently operate your imaging equipment and software. Find out on average how quickly your phone calls for service will be answered. Since every second counts, Siemens Healthcare strives to have you on the phone with an expert in less than 30 seconds. Consider this a benchmark against which to measure. In addition, what kind of guarantee will you receive regarding on-site response times? "As soon as possible" is not an acceptable answer.
Story Continues Below Advertisement
Oxford Instruments Service, is a leading ISO 9001 & 13485-certified organization,that specializes in providing quality after-market GE CT and MRI systems, serviceand parts - at prices you can afford.
Find out how progressive a service provider is in terms of minimizing downtime. Are you provided with an uptime guarantee? Can the provider make a substantial number of its equipment repairs using remote repair technology, so that a facility isn't waiting on a service call? Additionally, can the service provider use remote access technology to proactively monitor your equipment 24/7 and prevent many problems before they even occur?
Arthur Larson, general manager of GE Diagnostic Imaging Service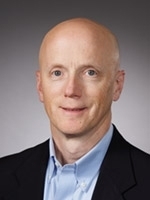 Research the service provider. Many people wonder how to best evaluate a service contract's value and reliability. To ensure equipment is properly maintained and planned maintenance records are readily available, look at the provider's expertise in corrective maintenance. Gauge whether the provider will listen to your needs and accommodate. There may be upgrades, clinical programs and trade-in promotions available only from the OEM. Those value-adds may be significant.



Look at internal benchmarks. When selecting coverage, look to your equipment usage and criticality to tell you what you should consider. Response time is just one measure – should your provider provide onsite support, proactive remote monitoring and diagnoses, local parts? Knowing how critical equipment is to your operation and understanding your usage profile are key to choosing the right coverage.


Continue reading Special report: Choosing service contracts...

| | | | |
| --- | --- | --- | --- |
| << | Pages: 1 - 2 - 3 - 4 - 5 - 6 | >> | |
Interested in Medical Industry News?
Subscribe to DOTmed's weekly news email and always be informed.
Click here, it takes just 30 seconds.
You Must Be Logged In To Post A Comment
Register
Registration is Free and Easy.
Enjoy the benefits of The World's Leading New & Used Medical Equipment Marketplace.
Register Now!