DOTmed has partnered with Proxibid.com to run a Live and Online Auction.
Pre-Bidding is now open - Bid on Proxibid.com.
Scroll down to view all items that are up for auction
Information
Wednesday, January 25, 2017 at 9AM EST
Buyers Premium: 18% with 3% cash discount
Inspection
January 24, 2017 10AM EST
Equipment Removal
Items that are either a) not removed or b) have not been scheduled for shipping by A. Santini by the end of the Removal period will be charged $100 per day per lot.
See full Terms and Conditions on Proxibid
Address
6A Fitzgerald Avenue,
Monroe Township, NJ 08831
For domestic and international shipping info, click here.
Registration Requirement
IMPORTANT: Bidders must register on Proxibid.com and DOTmed.com before the day of the auction. All bidding will take place on Proxibid.com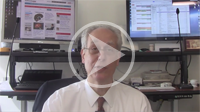 To help you understand our auction better, check out this video of our CEO, Philip Jacobus as he explains bidding at our Clean Sweep auction.
Register on Proxibid.com Online Catalog
Have questions for us? Call us at 212-742-1200 ext 298 or
Email us