Dear %%FIRSTNAME%%: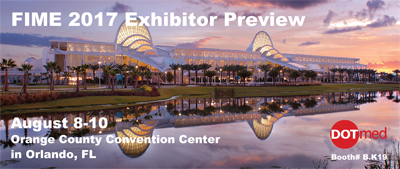 This is an exciting year for FIME. Now in its 27th year, FIME is moving to a larger space in Orlando that will be able to accommodate the throngs of people who will course through the hallways looking for the latest medical technology. Over 22,400 attendees and more than 1,650 exhibitors from all over the world will come to hear speakers whose presentations will help them better their business skills and increase their knowledge of medical device marketing.
CME-accredited conferences will be held during the show that offer 3 multi-disciplinary conference tracks in the field of laboratory medicine and diagnostics, with a focus on clinical microbiology, point of care testing and haematology.
Visit DOTmed at Booth #B.K19 - Get a Free Copy of our 2017 Buyer's Guide and the August Issue of HealthCare Business News Magazine
Helping our users buy and sell medical equipment is an essential service that we offer here at DOTmed.com, and we have fine-tuned our website to make it easy for you to find the equipment and services that are most important to you. Drop by to learn how to optimize the way DOTmed can help make your job easier. Stop by to get your free copy of HealthCare Business News magazine and our new and improved 2017 Buyers Guide.
Grab your free company brochures from our FIME Brochure rack!
Analytical Industries Inc., Beacon International, Biomedical Lab Center, C.A.C. Medical Sales Corp., Clinical Imaging Systems, Inc., Dedicated Imaging Solutions, EMI America Miami Medical Equipment, FB Eye Equipments, Inc., GP Medical, Hospital Overstock, IEC-Innovative Endoscopy Components, LLC., Integris Equipment, JDI Solutions, Inc., Logical Solution Services, MRG, Puget Sound Surgical, Inc., Redstone Healthcare, Terrain Biomedical & Consulting, United Medical Suppliers Inc, Vomark Technologies Inc .... just to name a few who will be on display!
Visit DOTmed at Booth #B.K19. Click here to see the full floor plan.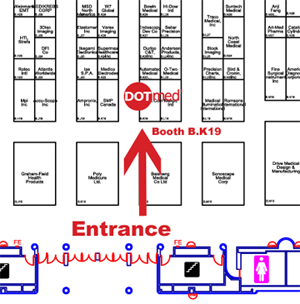 Be DOTmed's Guest at FIME 2017. Click here to get your free pass.
FIME's educational seminars
FIME educational sessions that may pique your interest...
Medical Devices Business Seminar: Exclusive to FIME, this free seminar focuses on medical device procurement and sales in the US. Multiple tracks are spread out across 3 days and is geared towards experts in the medical device field…choose which ones best suit your needs and learn more on how to optimize your business. Located in Room S2 on the concourse opposite West Hall B1.
At 3PM EDT: Pre-owned equipment: Dos, don'ts, trends and the future, sales, service & parts will be presented by DOTmed President, Mr. Philip Jacobus.
Business Skills Seminar: This course will address all medical dealers and distributors who want to better their marketing and sales processes in order to sustain market shares. It is a great source of tips and tricks for improving sales pipelines, conversion rates and marketing leads. Located in Room S1 on the concourse opposite West Hall A4.
3D Medical Printing Conference: Keep up with the latest trends of 3D printing and how its implementation is maximizing efficiency in the hospital setting. Located in Room C1 within the Exhibition Hall (use West Hall B1 entrance).
Health Technology Innovation Conference: Stay in the know with what is happening with patient engagement and outcomes while maximizing operational efficiency. Located in Room C1 within the Exhibition Hall (use West Hall B1 entrance).
DOTmed's featured FIME Exhibitors:

Avante Health Solutions in your one source to maximize capital equipment performance. In an environment where doing more with less is essential, Avante brought together the best-of-the-best in the industry to deliver the broadest range of products and services all from one place and well within budget. The Avante brands include Pacific Medical, GMI, DRE, Integrated Services, Oncology Services International, and Transtate. Together we offer complete lifecycle solutions for Patient Monitoring Equipment, Imaging Equipment, Med/Surg & OR Equipment, and Radiology Oncology Services.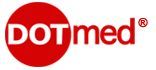 DOTmed.com is the world's leading public medical equipment, parts and service marketplace – with over 650,000 listings on any given day. DOTmed has the largest selection of new and used equipment of any online marketplace. Anyone can post, auction, buy or sell new and used equipment and parts on DOTmed – and registering is free. We have more than 22,000 unique visitors a day and over a quarter-million registered users. Buyers and sellers contact each other directly – we do not own anything for sale on our site. Health care providers can sell commission-free by posting their high-value surplus equipment on a DOTmed private sale. For low-value surplus equipment, we offer our Clean Sweep Auctions. We also publish an industry-leading magazine, HealthCare Business News, and HealthCare Business Daily News online and the industry-leading annual Buyer's Guide, which features over 200 pages of the top equipment and services dealers, and is given away free at FIME. Just come by and ask for one.
For ISOs and In-House Teams who replace CT tubes at Hospitals and Imaging Centers, Dunlee's replacement tubes and support services help minimize total replacement costs and scanner downtime. Dunlee quickly delivers quality products and provides 24/7 support to a network of satisfied ISOs who rely on Dunlee to help them maintain their customers' CT scanners.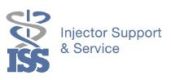 Injector Support & Service provides professional, timely and superior technical support and service for medical contrast injectors. We strive to reduce your overall injector maintenance cost and reduce manufacturer dependency. By offering biomed technical support, parts identification and sales, on-site and depot repair services with loaner injectors, we have effectively eliminated the need for expensive manufacturer service contracts.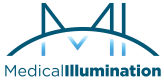 Medical Illumination International, Inc., along with its Nuvo division, is a world leader in surgical lights, procedural lights, exam lights, surgical tables, ceiling columns and video management systems. Manufacturing highly featured, quality lights in San Fernando, California, since 1978. MI recently announced the release of the UV24 air purification system. The patented system incorporates a standard florescent or LED room light with UV-C to eliminate airborne pathogens. The UV24 can be installed anywhere because there is no direct UV exposure to patients or staff. Therefore it's working 24/7/365 keeping the air clean and safe from MRSA, C.Diff, TB, Influenza, etc.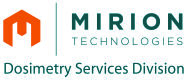 Mirion Technologies Dosimetry Services offers personal radiation-detection dosimetry reporting services for a wide range of industries, specializing in healthcare. Our line of badge, ring and eye dosimeters simplify radiation-monitoring management and administration, reduce costs and provides quick assurance of a safe workspace. Our instadose+ dosimeter badge with new Bluetooth technology offers high dose notification alerts, online badge reassignments and automatic dose reads checked on-demand at your location by your mobile device, computer or an on-site read station. Best of all, YOU KEEP YOUR BADGE! The instadose+ eliminates the need for badge collecting and returns! OSHA1910.1096 compliant, NV-LAB accredited - SPECIAL FIME ATTENDEE PRICING!

Richardson Healthcare and IMES will showcase A Better Choice for Parts, CT Service Training, CT Tubes, MRI Coils and DR Solutions. Join us for hands-on demonstrations of the Thales Artpix EZ2GO portable DR upgrade system. Be among the first to enroll in our new CT training courses, and learn how our expanded product portfolio and global footprint are helping hospitals and service providers lower the cost of healthcare.

Welcome to FIME 2017! We can't wait to see you. USOC Medical provides biomedical equipment repair solutions to hospitals, health care facilities, clinics and medical companies of all types and sizes. We specialize in the repair, and sell many types of biomedical equipment including: Telemetry, Modules, Monitors, Fetal Monitoring, Infusion Pumps, Oxygen Blenders, Suction Regulators, Anesthetic Gas Modules, Endoscopes and Patient Cables. Please stop by our booth to participate in some of our great giveaways!

Varex Imaging is a leading innovator, designer and manufacturer of X-ray imaging components, including tubes and digital flat-panel detectors and other image processing solutions for medical and industrial applications. The global business has a more than 65-year history of successful innovation, manufacturing and commercialization in X-ray imaging.
As a leader in imaging components, our goal is to help our customers become world-class system suppliers by strengthening their competitiveness, and enabling them to bring products to market faster. Our rich history spans years of dedication to the imaging industry, but our everyday work is devoted to our partners' success.