Unfortunately the AZTECH 70 Dental X-Ray (listing #919898) has been sold or is no longer available. Please browse the listings below to find another item that may match your search criteria.
Navigate between different listing types using these quick-access tabs
Advanced Search
Popular Models
Quick Links
Dental X-Ray Equipment Listing Search Results: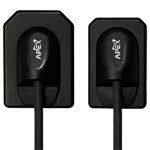 Apex Dental Sensors are nearly 1/2 the cost of Dexis, Schick & Gendex. Click or Call Today (800) 869-0915

Listings
Date Posted/
Listed Price
Certified
1.
January 18

Asking Price:
$850 USD
Send message to Owner

Taimoor Ashiq / Tekyard LLC.
phone: +1 (336) 308-0683
(19)