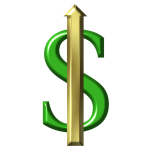 Regenerative Medicine to Be a $20 Billion Industry by 2025
April 22, 2010
by
Brendon Nafziger
, DOTmed News Associate Editor
Explosive growth over the next decade in the field of regenerative medicine could aid medical device companies looking to develop "delivery systems" for cell therapies, according to an analysis released last week.

The market for technologies that repair the body now stands at $1.6 billion, but could swell to $15-20 billion over the next 15 years, says Arshad Ahmed, partner of Scientia Advisors, a biotech and medical consulting firm, in a global market review.

While regenerative medicine conjures up mad-science images of growing batches of new organs or limbs - or even the infamous mouse with a human ear blooming on its back - the main focus of "regen" in the short-term will be on practical, specific clinical applications, Ahmed tells DOTmed News.

What these therapies might lack in sci-fi glamor, they make up for in potential clinical benefits to patients and time-saving in physicians' workflows.

For instance, currently, half of the revenues of regen comes from spine fusion applications, such as those supplied by Medtronic, says Ahmed.

These involve bone morphogenetic protein, or BMP, genetically modified human proteins that spur bone growth. It's delivered in a sponge or gel, and helps vertebrae fuse back together after certain kinds of spine surgeries.

Ahmed believes that BMP is a good model for future successful regen products, because it makes doctors' "workflow much simpler than the existing standard of care," he says.

BMP is only approved for some kinds of spinal fusion surgeries and a study last year suggested it was associated with a higher rate of complications. Still, Ahmed points out that it has been widely adopted by surgeons, because it has the potential to make "life much easier" by reducing the number of procedures performed in a back surgery.

For surgeries where doctors can use BMP, they can forgo the usual first step of removing a piece of the patient's hip bone, which they then have to grind to a powder and then re-inject into the patient's spinal cage during the surgery, to encourage healing - a role now taken over by BMP.

"The procedure is simpler and it takes less time for surgeons to do it, so they can see more patients," he says.

Patients like it, too, he notes, as they're spared an extra surgical step.

VASCULAR GROWTH

Over the short-term, Ahmed expects much of the new growth to be in peripheral vascular applications, where regen is helping the body repair damage to the vascular system.

One promising treatment possibly not too far from the clinic is being developed by Pervasis.

The product, called Vascugel, helps heal veins and arteries wounded during hemodialysis, where patients with failing kidneys have their blood extracted and filtered.

In the process of hemodialysis, the grafts created by doctors to gain access to blood vessels get damaged. Over half of all arteriovenous grafts - grafts that loop across arteries and veins, and give doctors access to the vasculature - need repairs after one year, says Ahmed.

Vascugel, which uses injections of cells to help the vascular system recover from injuries, has already passed phase 1 and 2 clinical proof-of-concept trials. The company is gearing up for a phase 3 trial.

And a little farther down the FDA-approval road are regen therapies to replace injured cardiac tissue in patients with congestive heart failure, known as autologous point-of-care cell therapy, Ahmed says.

In these treatments, stem cells are first removed from bone marrow or blood or even a patient's frozen umbilical cord, then purified and injected into the heart.

THE "HOOK" FOR MEDICAL DEVICE COMPANIES

While regenerative medicine therapies offer plenty of opportunities for biotech companies, they're also places for medical device businesses to shine, too.

Ahmed says they just need a "hook," and for medical device companies, it's experience in creating the equipment that will allow doctors to deliver novel regen therapies to the site of action, such as catheters or other delivery devices.

"A Medtronic or Bard, their expertise is around creating world-class catheters. The same competencies could be used to deliver cells to the right place of cardiac tissues," observes Ahmed.

"Medical device companies who supply surgical equipment also see it as adjacent, because they may need some sort of surgical equipment to deliver some of these cells to the right part of the body," he says. "From a technology perspective, that could be a hook."

CHINA SYNDROME

One part of the world that could expect huge growth in regen is China, where researchers are the fifth most prolific contributors to regenerative medicine research, only behind the U.S., Japan, Germany and the United Kingdom, according to a study published earlier this year by the McLaughlin-Rotman Centre for Global Health in Canada. Chinese publications in the field have jumped up within the last ten years, leaping from under 50 in 2000 to well over 1,000 in 2008, according to a McLaughlin-Rotman report. The country also produces almost half a million science and medicine graduates every year, and spends close to $44 billion on research.

Though China has many biotech scientists at the forefront of their field, it has to overcome a questionable reputation in stem cell therapy, a kind of regenerative medicine technique using uncommitted "stem" cells and directing them to grow into a specific kind of tissue.

Since the beginning of the last decade, controversial stem cell therapy clinics have sprouted up across China, offering treatment to medical tourists that many experts consider little better than quackery. There are now around 100 to 150 such clinics in China, according to the journal Nature, where patients, many from Europe and the United States, fly out to receive stem cell injections forbidden in their home countries.

The clinics use a mix of "autologous" adult stem cells, cells taken from donated umbilical cords and those harvested from aborted fetuses, furthering the ethical objections.

The therapies are pricey, with some costing upward of $25,000.

The operators of the clinics claim to have helped with everything from diabetes and autism to spinal cord injuries. But it is these broad claims that have provoked widespread skepticism and disbelief.

"Our opinion is the scientific data is very, very sketchy. They're talking about a lot of success, but not talking about a lot of failures, a lot of unforeseen side effects," says Ahmed.

Similar centers can be found in other parts of the world, such as Brazil and the Ukraine. There's even one in Dusseldorf, Germany.

In May 2009, China tried to toughen previously weak regulations, requiring clinics to submit evidence of safety and clinical effectiveness for all treatments, but it's not clear if this has done anything to change their practices.

"They're putting up some restrictions, but the bar is pretty low," says Ahmed.

Still, the clinics appear to be doing a booming business. On one hand, Ahmed says it's a good sign, as it indicates interest in the field of regenerative medicine. But on the other hand, because of the poor reputation and lack of widely accepted clinical evidence, it could be a looming disaster.

"It will just take one high-profile incident to put the whole field in jeopardy," he says. He hopes the field avoids the fate of gene therapy, which temporarily got "starved" of capital funding after a widely publicized case in France eight years ago where two children receiving experimental gene therapies for severe immune disorders (known as "bubble boy" syndrome) developed leukemia-like illnesses after the treatment.

"The whole field just completely fizzled even though the science was there," Ahmed says. "You can't push these things faster than they need to be."