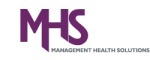 Management Health Solutions buys inventory management company
October 19, 2010
by
Brendon Nafziger
, DOTmed News Associate Editor
Supply chain software company Management Health Solutions said Tuesday it bought Hospital Inventories Specialists, a 28-year-old inventory management and analysis company.

Privately held MHS did not disclose terms of the deal.

As a result of the purchase, Fairfield, Ct.-based MHS will serve around one-fifth of U.S. hospitals, the company said, and its inventory's value will double to nearly $5 billion.

"The acquisition of HISI is a major step for MHS," Bill Zierolf, president and CEO of MHS, said in prepared remarks. "We are buying an established and recognized industry player that will appreciably enhance the supply chain software and optimization services that MHS has provided to the U.S. health care industry."

Zierolf said the two companies would work toward releasing version 3.0 of Optimal Inventory Control, MHS' flagship supply chain software suite.

MHS has had a busy year: In April, MHS bought AtPar Inc., a maker of tracking software.