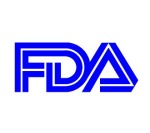 At Senate hearing, critics slam FDA's device safety record
April 14, 2011
by
Brendon Nafziger
, DOTmed News Associate Editor
A woman on the verge of tears recounted how a defective hip implant might have ruined her chances at having children during a congressional hearing putting the Food and Drug Administration's medical device approval process in the crosshairs.

At the hearing Wednesday, convened by the Senate Special Committee on Aging, the Government Accountability Office also shared from a forthcoming report rapping the knuckles of the FDA for gaps in its postmarket surveillance process and for failing to reclassify nearly two dozen high-risk devices highlighted by the GAO in a January 2009 report.

The agency also took a drubbing from device industry representatives, who complained the process was too slow and was crippling America's competitiveness, with American patients getting devices sometimes four years later than European patients.

The device industry then sparred with patient advocates over the correct figure for device recalls, in what a witness from the FDA dubbed the "war of numbers."

The hearing, "A Delicate Balance: FDA and the Reform of the Medical Device Approval Process," was called to judge how well the federal watchdog agency maintained the balance between safety and innovation of medical devices.

"This has been an extremely difficult assignment," committee chairman Sen. Herb. Kohl (D-Wis.) admitted at the start of the hearing.

The committee's ranking member, Sen. Bob Corker (R-Tenn.), agreed. "Nobody's particularly happy with the FDA. I don't know whether you consider that to be a success. A lot of times with legislation, if everybody's mad at you, you've kind of hit the sweet spot," he said.

In the hearing, a patient from Denver, Colo. said she was one of 96,000 people to receive an artificial hip implant made by Johnson & Johnson subsidiary DePuy Orthopedics. The metal-on-metal prosthetic made headlines last year when it was recalled in August after doctors found it could degrade and leak metal into the bloodstream.

"When I heard this news, I really didn't understand the implications of what I was told," Katie Korgaokar told the committee. "In my mind, recalls were for dishwashers and cars, not body parts."

Korgaokar said blood tests showed she had cobalt and chromium leaking from the implant, and was required to undergo a second surgery to replace the device with an older, safer model. She said the metal in her blood caused her to delay a pregnancy -- possibly ruining her chance to start a family.

She also said she discovered her doctor received $600,000 in consulting fees from DePuy. "This was never disclosed to me," she said.

The artificial implantable hip Korgaokar received was cleared by the so-called "fast-track," 510(k) process, where the manufacturer only has to show the device resembles products currently on the market; generally, companies are not required to submit data from clinical trials.

The process has drawn considerable controversy and is undergoing an Institute of Medicine review, the results of which are expected later this year. Last year, the FDA proposed scores of reforms to the process.

"Americans are dying because [devices] aren't being tested," said Diana Zuckerman, president of the National Research Center for Women and Families, a Washington, D.C.-based think tank. "I believe if a device can kill you, it's not a low-risk device...I'm not talking about lightning striking out of the blue, I'm talking about an implant disintegrating in the human body."

In fact, implantable hips fall among the 26 higher-risk device types currently cleared through the 510(k) process, but which the GAO faulted the FDA for not bumping up to a more stringent risk category or putting under review, as the GAO requested in a 2009 report. The GAO said the 1976 legislation, which created the modern device risk categories, intended for high-risk devices to require premarket approval, which generally involves clinical trials.

"But 30 years later, the FDA had still not completed the regulatory steps necessary," Marcia Crosse, a health care policy adviser with the GAO, said.

In her testimony, Crosse also complained about the FDA's postmarket surveillance, saying her agency found that firms initiated 700 recalls per year, but that the GAO "identified gaps in FDA's process that could allow defective products to continue to be used despite recalls."

According to the GAO, two-thirds of devices are exempt from any sort of premarket review. Of the one-third reviewed by the FDA, 90 percent are cleared through the 510(k) process.

FDA's representative at the hearing acknowledged that it was a "strained agency," facing increasingly complex device submissions with limited funds and manpower, but said it was aiming to reclassify or review all the outstanding 26 device categories by the end of 2012.

"[We're] getting information on these remaining device types," said Dr. William Maisel, the chief scientist with the FDA's Center for Devices and Radiological Health.

Maisel also said the agency was working on improving recall and adverse event reporting, and had high hopes for the eventual electronic surveillance of devices.

"There are unique issues with devices that are different than drugs," he said. "Sometimes [it's] difficult to know if an adverse event is due to the device or the surgical procedure to implant the device."

Dr. Frederic Resnic, an interventional cardiologist with Harvard Medical School and Brigham and Women's Hospital in Boston, criticized the current surveillance system as a "patchwork of voluntary reporting mechanisms."

"Despite efforts to encourage reporting, GAO says less than one in 200 device failures is reported to the FDA," he said.

But he also thought electronic tracking and the creation of device registries would help improve the monitoring of device failures. He recommended setting up an automated system that would monitor hundreds or thousands of devices: it would work like a smoke alarm, triggering an alert to the FDA once a specific metric rose above a certain threshold.

Electronic tracking was also favored by the Advanced Medical Technology Association, a device lobby.

"A more practical approach is registries based on unique device identifiers and electronic records, where data is collected as part of the normal course of doing business," said David Nexon, senior executive vice president with AdvaMed.

Numbers game

Patient safety advocates and device representatives also disputed the number of recalls, with patient advocates saying it was around 40 percent of the devices cleared or approved, and the industry less than 1 percent. The GAO said it was around 18 percent.

Zuckerman, who found the higher rate of recalls, said it was because she also looked at moderate-risk recalls, as these still have serious consequences. "Over 170 knees and hips and joint components [were] recalled in the last five years, all moderate risk, all require surgery and rehab," she said.

Ralph Hall a professor with the University of Minnesota Law School in Minneapolis, whose study found a lower rate of recall, countered that most serious, high-risk, Class I recalls stemmed from manufacturing and quality control issues (55 percent), not lack of clinical data. Also he said, based on his data, he did not find a significant difference in the number of devices subject to Class I recalls between PMA and 510(k) systems, indicating the problem was not a dearth of clinical evidence.

"I can say, from data I've seen, quality system regulation is the key way to have the greatest positive impact on device safety," he said. "Ninety percent of all recalls were because of the quality system."

Sunshine policies

Intriguingly, during the question and answer session, Sen. Ron Wyden (D-Ore.) veered somewhat off-topic and said he would take up group purchasing organization concerns about the lack of price transparency for medical devices, as companies often impose "gag orders" on hospitals purchasing equipment. "It's a very vexing problem," he said.

But AdvaMed said research has shown that over an 18-year period, medical device prices have gone up one-quarter as fast as the typical medical price index, and that forcing price disclosures could result in antitrust and other conflicts, and could even raise prices.

When asked by Senator Kohl what advice she'd give patients in her place, Korgaokar was at a loss.

"Honestly, right now, it scares me," she said. "I thought I was making the right decision with the doctor I chose. I don't know what advice to give."