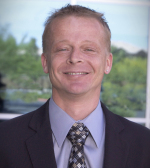 Anti-reprocessing tactics are anti-hospital tactics
May 31, 2011
This report originally appeared in the May 2011 issue of DOTmed Business News

First, the good news: reprocessing is making an enormously positive impact on health care at a time when genuine results are as needed as they are elusive. To many hospitals, the use of reprocessed devices is critical to their ability to sustain operations and deliver top quality care. In 2010, reprocessing programs helped hospitals save hundreds of millions of dollars. Savings of this magnitude can be immediately reinvested in patient care enhancements such as hiring nurses or the purchase of much needed equipment.

And now for the bad news: the widespread acceptance of reprocessing programs hurts the bottom line of some OEMs. Not surprisingly, this has led to aggressive action by some manufacturers to stop the use of reprocessed devices.



The actions being pursued are not new. In the past, anti-reprocessing efforts have included advertisements and marketing collateral positioned as scientific studies that impugn the safety and performance of reprocessed devices. Those claims are unfounded and have been disproved. Furthermore, OEMs responsible for these claims have declined to address these issues with the Food and Drug Administration, suggesting that such studies do not accurately reflect the facts regarding the safety and efficacy of the reprocessed devices.

Today, some large OEMs are looking at ways to re-engineer single-use devices – and their supporting equipment systems – so they can no longer be reprocessed. There is growing evidence such technologies may only be a few months from hitting the market. Additionally, some OEMs are pursuing exclusive distribution contracts that prevent distributors from selling reprocessed devices. Earlier this year, distributor giant Cardinal Health entered into a contract with Ethicon Endo-Surgery that prohibits Cardinal from purchasing, distributing or reprocessing its harmonics products in exchange for the right to sell the Johnson & Johnson Ethicon Harmonic and Enseal lines directly. Ethicon Endo-Surgery has devised a similar arrangement with Owens & Minor. This is an aggressive attempt to lock reprocessing out of the market. More problematically, it directly impacts hospitals' ability to realize the savings opportunities they desperately need.

Last year, 158 hospitals purchased Ascent-brand reprocessed harmonic scalpels from Cardinal Health and Owens & Minor. All together, these hospitals realized $4,281,665 of annual savings from the purchase of reprocessed harmonic scalpels. With original equipment selling for nearly twice the price of reprocessed devices, these are savings opportunities that all but diminish with contracts such as the ones Ethicon
Endo-Surgery has begun to issue.

What hospitals can do
There are measures hospitals can take to avoid negative consequences to their reprocessing program results and protect their bottom lines. Hospital leaders should have proactive conversations with OEMs about the critical role reprocessing plays as a sustainable supply chain solution for their health system. OEMs don't have to agree with reprocessing, but they shouldn't be preventing it.

When your facility is approached with new equipment contracts, device technology upgrades, or "free" capital equipment replacements, take the time to thoroughly review and educate yourself on what's really being offered so your reprocessing savings are protected.

The health care industry is at a critical juncture. For change to happen, the pressure to find innovative solutions to reduce costs and increase quality care must be shared equally by all stakeholders, including suppliers. Suppliers must adapt to the unequivocal paradigm shift. Fortunately, two groups have emerged: OEMs that embrace reprocessing as a strategic imperative and those that cling to out-of-touch practices designed to maximize sales. It's not just about having the best product anymore; it's about having the best product while considering how using that product impacts the hospital's performance overall. Hospitals need partners that can help them control costs and redirect funding to quality care initiatives.

The best OEMs will rise to the occasion. Instead of spending thousands of dollars on advertising campaigns or engineering products that hurt hospitals' bottom lines, OEMs should focus on what really matters – helping hospitals deliver quality health care.

Lars Thording is Ascent's senior director of marketing and public affairs. Ascent, a Stryker Sustainability Solution, is the industry leader in third-party medical device reprocessing and remanufacturing.