This past March, Governor Bob McDonnell signed legislation making Virginia the third state to require radiologists to notify women if they have dense breasts. Laws in Connecticut and Texas already require doctors to tell their patients if they have dense breast tissue, and that a supplemental screening test, such as a breast ultrasound, is recommended. Nine other states are considering similar measures this year, and federal legislation was introduced in Congress last October.
For years, it's been known that dense breast tissue increases a woman's likelihood of cancer. Results from the first American College of Radiology Imaging Network's 6666 breast cancer trial, published in 2008, showed ultrasound with mammography found an additional 1.1 to 7.2 cancers per 1000 high-risk women with dense breast tissue. Today, new technologies are further enhancing the ability of mammography to detect cancer in women with dense breast tissue.
The new marketplace for dense breast tissue imaging
A more recent ACRIN 6666 study took the same population of women but added an MRI to yearly mammogram and ultrasound screenings. Results, published in JAMA on April 3, conclude that the addition of ultrasound or MRI to mammography in women at increased risk for breast cancer resulted in higher cancer detection rates.
The American Cancer Society already recommends a yearly MRI and mammogram for high-risk women, based on a greater than 20 percent lifetime risk of breast cancer. And women at moderately increased risk, a 15 to 20 percent lifetime risk, are encouraged to talk with their doctor about the benefits and drawbacks of adding MRI screenings to their yearly mammogram. Most insurance will also cover a breast MRI for high-risk women.
Additionally, ACS recommends that women who get a breast MRI should do so at a facility that can offer an MRI-guided breast biopsy at the same time.
The Massachusetts-based company, Aurora Imaging Technology, Inc., has been on the forefront of breast MRI since 2005, when it launched its flagship product, the Aurora 1.5T Dedicated Breast MRI System, designed for breast cancer diagnosis and biopsy. Today, at least 60 imaging facilities around the world have integrated the technology.
"In addition to screening of high-risk women, we see breast MRI used for diagnostic purposes as well. For example, we see it used for newly diagnosed breast cancers to help identify the extent of the disease," says Beth Kinsella, director of marketing for Aurora.
The cost of a breast MRI has been considered a drawback. But Kinsella explains that breast MRI procedures are typically covered by insurance plans when the modality is used for the correct patient, for example, the high-risk patient, or for diagnostic purposes.
"We are also seeing some plans covering breast MRI for women with mammographically dense breasts," she says.
Although ACS does not recommend a screening ultrasound for women at high risk, it's an attractive alternative for those who don't want an MRI. In an email to DOTmed Business News, Dr. Phil Evans, immediate past president of the Society of Breast Imaging, said "Over 40 percent of high risk women in the ACRIN 6666 trial offered an MRI declined although the exam was at no cost. The most common reason was claustrophobia."
In many ways, ultrasound is a more accessible technology than MRI, and it's usually used in the diagnostic phase, once mammography has indicated there's something more to investigate.
However, published studies — like ACRIN 6666 — using ultrasound and mammography have reported high false positive rates. This can generate a lot of unnecessary biopsies, and it raises questions about what's in the best interest of the patient.
Some companies have maneuvered around this problem. SuperSonic Imagine, an ultrasound technology company based in France, has an added tool that the company hopes will reduce the number of false positives in breast ultrasound screening. ShearWave Elastography provides information on tissue stiffness, data which is not available on conventional ultrasound.
"We think ShearWave Elastography can play an important role in reducing false positives when screening with ultrasound. ShearWave Elastography is like an electronic palpation, it 'feels' the organ with the technology," says Michele Debain, global marketing director for SuperSonic Imagine. Reproducible and based in science, ShearWave Elastography computes the speed of (inoffensive) shear wave movement through tissue. "The speed of the shear wave is directly related to the stiffness of the tissue and the stiffer the tissue, the more likely it will be a pathology," she says.
Reports have recently emerged showing that Breast-Specific Gamma Imaging, also known as Molecular Breast Imaging, can also be useful in identifying cancer in women with dense breasts.
"When you look at cancer in dense breasts with mammography, it's like a small cloud in a big cloud," says Pjerin Luli, marketing and product manager at Dilon Technologies, Inc. "It's different in molecular breast imaging because it looks into the molecular activity, the density doesn't matter." Dilon's Gamma Camera gives doctors a clearer picture of which tissue is benign and which is malignant. The tracing agent absorbed by cells in the body allows the doctors to look into the regions that have high molecular activity, which tells them it's a cancer region because the molecules are multiplying faster, sucking in more liquid and appearing darker on the image.
Although molecular breast imaging involves a low dose of radiation, experts in the modality say that the benefits of early cancer detection far outweigh the health risks of radiation.
Enter digital tomosynthesis
Some of the biggest news for the mammography industry has been the acceptance of digital tomosynthesis in the clinical space. Last year, the FDA approved the first mammography system—Hologic, Inc.'s Selenia Dimensions System—which provides 3-D images for breast cancer screening and diagnosis (while also keeping 2-D capability in place). The FDA based its approval on results which showed a seven percent improvement in radiologists' ability to distinguish between benign and malignant cancer with 3-D images verses 2-D.
"We project it's going to be our growth market over the next five years," says Pat Hall, director of product communications and professional relations for breast health at Hologic.
Breast tomosynthesis, or 3-D mammography, captures a series of images at different degrees around the breast in one millimeter slices.
"It reduces overlapping structures so you can find hidden cancers and decrease the number of women who are called back," says Hall. And eliminating patient anxiety due to unnecessary call backs is a legitimate benefit.
Hall adds that the value of tomosynethesis will increase as more independent clinical studies come out, many of which are already underway.
Once this happens, and reimbursement kicks in for tomosynthesis, the market is sure to expand. Some of this growth will come from the digital replacement market, which is gearing up for second generation units to be installed. Digital saturation has reached almost 90 percent in facilities.
"The replacement market is the new technology," says Hall.
Digital mammography surges forward
A new report from the market research firm, GlobalData, says the full-field digital mammography sector will grow at a compound annual rate of 8 percent through 2017, at which point it will reach $1.3 billion. Experts say the increase will be fueled by a preference for digital radiography systems from patients and providers, as well as more competition in the space from OEMs.
"We went from three main players in digital mammography — GE, Hologic and Siemens — we now have six digital mammography vendors in the market. Obviously, the more vendors you bring in, you see price battles and the price being more competitive," says Jennifer Okken, senior product manager for Siemens Healthcare.
Siemens' MAMMOMAT Inspiration digital mammography system became available to the U.S. market in October, 2011. It took almost two years before the FDA approved it for use in the U.S., after successful integration in more than a thousand facilities in Europe. Today, approximately 150 units are installed all over the U.S., according to Okken.
"My opinion is, and data shows, that the market has engaged in digital mammography as the technology leader for breast imaging," she says.
But it's taken some time to get here.
In 2000, the FDA approved GE's digital mammography system, the first FFDM system in the U.S. Initially, sales spiked because of early adoption, then evened out before increasing again about five years ago when Congress established Medicare reimbursement rules for digital mammography.
Additionally, the FDA downgraded the risk classification of the devices in 2010, which allowed many OEMs to bring their digital mammography products to market in the U.S.
Through an acquisition of Sectra's FFDM equipment product line, Philips entered the U.S. digital mammography market just last year with MicroDose Mammography. Prior to that, Philips was manufacturing a digital mammography product that was only cleared for sale outside the U.S.
OEMs move to differentiate their portfolios
Today, digital rules the mammography market in the U.S.
"All of our new U.S. systems are digital. There are still analog systems that are installed and we service them and do contracts, but the core of our business is digital mammo," says Hologic's Hall.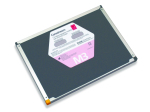 Although the majority of U.S. imaging facilities operate digital mammography equipment (only 20 percent of the mammography market remains analog) the technology remains the same. Instead, OEMs have concentrated on enhancing design and workflow features.
"The challenge is getting our customers to invest in those features," says Siemens' Okken.
Siemens' MAMMOMAT Inspiration digital mammography system is a second generation digital platform with special mood light panels and soft coloring. The system also has optimal compression functionality that tells the technologist when full compression is reached on a patient.
"The system design was basically focused on the patient so that our customers could bring in more patients and the patients could feel more comfortable in the imaging environment," says Okken. Philips markets its MicroDose Mammography as a reduced radiation dose to the patient. "Low-dose differentiates us in the market. And one of the biggest concerns we hear from women is dose, and a reason they cite for not getting the exam," says Kim Holttum, senior director of global marketing for Philips Women's Healthcare.
According to Holttum, there's only a 50 percent compliance rate for women in the U.S. of screening age to get their annual mammogram.
Analog and computed radiography stick around
James McGinty, president of Digitec Medical, which specializes in the service and manufacture of mammography equipment, says his company has seen an uptick in interest for digital mammography system quotes, but a lag between the request and the final sale.
"For a lot of people, this is their second digital so they've already spent money to go digital. They're going to take the next step a little more slowly to see how things evolve," he says.
According to refurbished systems sellers and dealers, digital mammography has not increased as quickly as anticipated.
In an email to DOTmed Business News, Leon Gugel, president of Metropolis International, said that analog mammography is still the bread and butter of the third party market. "About 80 percent of the market is still keen on using analog systems as the image clarity on late model analog units is 99 percent parity with digital units, at a fraction of the price."
But that's not the case for everyone. McGinty says he's seen a total shift to digital from his clients.
"There's been a higher demand and the request for analog is virtually zero," he says.
At the same time, sales for computed radiography, or CR mammography, are moving along at a steady pace.
"We target customers that want a cost effective solution or don't do a large volume of mammography," says Anne Richards, clinical development manager at Carestream Health.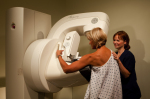 In late March, Fujifilm Medical Systems released the Aspire CRm Full Field Digital Mammography system, specially targeted to breast imaging centers that want to easily transition from analog to digital, but might be discouraged by the high cost.
David Hotchkiss, director of product marketing modality solutions for Fujifilm, says a key reason facilities are making the switch is because they're losing patients to those with digital technology. "We can offer a solution to those facilities. This way they can stay in the business," he says.
DOTmed Registered Mammography - May 2012 Companies
Names in boldface are Premium Listings.
Domestic
Joseph Shafe, Assured Imaging
, AZ
Christopher Cone, Unisyn Medical Technologies
, CO
Debbie Thomas, Gamma Medica Inc.
, CA
Moshe Alkalay, Hi Tech Int'l Group
, FL
DOTmed Certified
James McGinty, Digitec Medical
, GA
Olga Karagiannis, Hologic, Inc.
, MA
Michael Balistreri, Aurora Imaging Technology, Inc.
, MA
Cindy Ulmet-Frangullie, Dilon Diagnostics
, VA
Ed Ruth, Managed Medical Imaging
, FL
DOTmed Certified
David Denholtz, Integrity Medical Systems, Inc.
, FL
DOTmed Certified
DOTmed 100
John Pereira, United Medical Technologies
, FL
DOTmed Certified
DOTmed 100
Woody Peters, Amber Diagnostics
, FL
DOTmed 100
Tony Orlando, Complete Medical Services
, MI
DOTmed Certified
DOTmed 100
Robert Manetta, Nationwide Imaging Services
, NJ
DOTmed Certified
DOTmed 100
Karl Schmidt Jr., Onsite Mammography
, MA
Patrick Helms, Troff Medical
, NC
Christopher Oldham, Planmed
, IL
Glenn R. Hammerquist, Berrien X-Ray
, MI
Steve Danielson, Acurad Technical Services, LLC
, MN
Alison Fortin, Global Inventory Management LLC
, NH
DOTmed Certified
Leon Gugel, Metropolis International
, NY
DOTmed Certified
DOTmed 100
Brian Van Almen, Classic Diagnostic Imaging
, OH
DOTmed Certified
DOTmed 100
International
Mads Vittrup, AGITO Medical
, Denmark
DOTmed 100
Imad Muati, IMC
, Syria
Haitham Khoury, MEDMACK
, United Arab Emirates
Erasmo Alberto Gonzalez Perez, Telecomunicacion y Equipos, S.A. de C.V. TEQ600304HL6
, Mexico
David Lapenat, ANDA Medical, Inc.
, Canada
DOTmed 100
DOTmed Certified
Michele Debain, Supersonic Imagine
, France