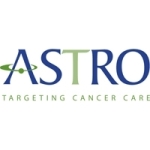 ASTRO 'disappointed' by USPSTF PSA screening guidelines
May 25, 2012
by
Brendon Nafziger
, DOTmed News Associate Editor
The American Society for Radiation Oncology said it was "disappointed" by a U.S. Preventive Services Task Force panel's recommendation that healthy men avoid prostate-specific antigen screenings for prostate cancer, saying a "blanket no-testing policy" was wrong and that the decision to screen should be left to doctors and their patients.

"ASTRO acknowledges that PSA screening isn't a perfect method of detecting prostate cancer," the group, the world's largest radiation oncologist society, said in a statement Thursday. "However, many patients' lives are saved by catching their prostate cancer early, and over the last 30 years we have achieved a 30 percent decline in the death rate from prostate cancer due in part to better screening."

In final recommendations released earlier this week, USPSTF said PSA screenings did more harm than good because they had a high false positive rate and also led to the possibly needless treatment of slow-growing cancers. According to the group, evidence suggests nearly 1,000 men would need to be screened to save one life, although many more would suffer complications from biopsies or interventions.

ASTRO, which represents about 10,000 radiation oncologists, isn't the first group to come out against it. The ruling was slammed by the American Urological Association, the country's biggest urologist society.