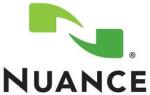 Nuance buys clinical documentation firm
October 01, 2012
by
Brendon Nafziger
, DOTmed News Associate Editor
Nuance Communications Inc. seems to be on something of a buying spree. On Monday, the speech recognition software company said it bought J.A. Thomas and Associates, a clinical documentation software firm, for an undisclosed amount.

The announcement comes only a few days after Nuance said it was buying Quantim, a health information management subsidiary of Quadramed that makes coding programs, also for an undisclosed amount.

Burlington, Mass.-based Nuance said both purchases would beef up their offerings of products to health care providers that help them meet the challenges of the transition to ICD-10, a new and vastly more complex morbidity classification system that doctors must adopt by October 2014.

"In combination, these acquisitions leverage our natural language understanding technology investment in a new growth market," Paul Ricci, Nuance's chairman and CEO, said in a statement.

Only about 600 hospitals use a comprehensive clinical documentation improvement and coding product, a number expected to quadruple in the next three years, according to Nuance.

Nuance said it would link JATA's clinical documentation improvement software to its own clinical language understanding technology, both of which will be part of its Dragon Medical 360 voice recognition software and Quantim computer-assisted coding programs.

Ricci said the JATA and Quantim transactions would be accretive to fiscal 2013. Nuance's fiscal year runs from October to September.

JATA, headquartered in Atlanta, was founded about 21 years ago.