The endoscopy market is poised for major growth in coming years, and it's not hard to see why. Futuristic devices such as magnetically controlled pill capsules and weight loss balloons are opening up new avenues for surgeons, even letting them operate on parts of the body that were previously inaccessible during minimally invasive procedures. Manufacturers are currently hard at work to develop and bring these products to the U.S. market in the next few years.
Despite general trepidation over the effects of President Obama's Affordable Care Act on the health care sector, most experts appear to be upbeat about the future of endoscopy. According to BCC Research and Transparency Market Research, the market will grow to $9.6 billion by 2016, while the North American market alone is expected to reach $4.3 billion by 2017.
In fact, because minimally invasive endoscopic procedures require shorter hospital stays and less recovery time, its enormous cost-savings potential makes it compatible with the notion of "value-based" health care—the ubiquitous industry buzzword these days. "We're bringing devices into the marketplace that are safe, effective, and generating clinical and economic data that proves that less invasive devices and procedures take down the total cost of health care," says David Pierce, senior vice president and president of endoscopy at Boston Scientific.
Overall, the market's robust growth is fueled by several factors, including rising obesity rates, an aging population, and growing public awareness around the importance of diagnostic screenings for gastrointestinal diseases. Research by MarketsandMarkets shows that as of 2011, Olympus controls 70% of the global market.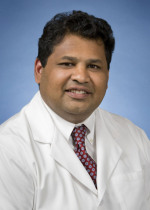 Diagnosis 2.0
Much of the research within the gastrointestinal endoscopic field focuses on early detection of Barrett's Esophagus, a condition strongly associated with a particularly lethal form of cancer called adenocarcinoma. Because early-stage gastric cancer rarely causes symptoms, patients often don't receive treatment until the cancer has reached advanced stages, when the survival rate is very grim.
Narrow band imaging, developed by industry heavyweight Olympus, may help physicians detect Barrett's Esophagus in less time using fewer biopsies. The technology visually enhances superficial layers of the digestive tract by using different color light wavelengths that penetrate the surface at varying depths.
However, the final verdict on whether this technology is a significant advantage over other older methods of GI image enhancement has yet to be determined. Stuart Jackson, general manager of Pro Scope Systems, says the high cost of the procedure may outweigh its purported benefits. "Hospitals pay a high premium for that," Jackson says, "and it also doesn't mean they can't arrive at the same diagnosis using earlier technology."
Confocal laser microendoscopy is another promising innovation that rapidly speeds up diagnosis: it allows physicians to evaluate tissue on a cellular level in real time—a close-up evaluation that would only otherwise be available through a biopsy. The technology thus improves the patient experience by helping physicians determine a course of treatment on the spot without having to wait for lab results.
"In the past, we took a biopsy, we took to the lab, and had to have the patient sweat it out three or four days more. Here we now have the ability in real time to see if it's cancer. That's a major advance in endoscopic imaging," says Dr. V. Raman Muthusamy, endoscopy director of the UCLA Center for Esophageal Disorders and associate professor of medicine of the digestive diseases division at UCLA. Confocal laser microendoscopy has been available in the U.S. for the last five or six years in most major academic centers.
Among nontraditional endoscopic devices, magnetically controlled pill capsules also show great promise, according to experts. Developed by Olympus and Siemens, this capsule takes pictures of the patient's stomach. "They're almost like a drone in your body," says Muthusamy. Initial trials look promising, with patients giving the device high marks of approval—93 percent thought the examination was comfortable. Exploratory devices like these will eventually eliminate unnecessary invasive procedures, experts say, allowing them to be reserved as last resort procedures for at-risk patients that need more in-depth examination.
But the technology with the most potential for innovative applications—at least for now—is endoscopic ultrasound. In the procedure, the physician lowers an echoendoscope, an endoscope with ultrasound functionality, down the patient's GI tract toward the area of interest. Guided by this ultrasound image, the physician inserts a needle directly into the targeted area to take a tissue biopsy. This represents a big leap from other diagnostic imaging techniques such as CT or MRI because physicians are able to obtain a biopsy during the imaging exam and prescribe treatment more quickly. The procedure has already become the gold standard for pancreatic cancer diagnosis.
The biggest obstacle in the way of innovation around endoscopic ultrasound has to do with a lack of proper accessories. "Until recently, we had to use accessories originally made for other procedures and modify them in-house to be able to use them for endoscopic ultrasound," says Dr. Irving Waxman, director of the Center for Endoscopic Research and Therapeutics and professor of medicine and surgery at University of Chicago.
As the procedure gains traction, companies are moving quickly to enter this growing market. Several manufacturers are now working on creating products for ultrasound, including Cook, Beacon, Olympus, Pentax, and Boston Scientific. "We entered the endoscopic ultrasound sector in late 2011 with the Expect ultrasound needle – we've been very happy with its performance in the market," says Boston Scientific's Pierce.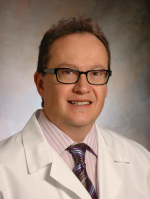 The end of diagnostic endoscopy?
Ultimately, endoscopic ultrasound's inherent potential serves as a springboard for countless other, more novel applications. "Now the idea is, if you can see a needle going into something to take a piece of tissue out, it also enables you to do a lot of things by putting things in," says Waxman. In other words, if EUS fine aspiration needles can be used to take biopsies, why couldn't they be used for therapeutic injections as well?
Advances in endoscopic procedures are shrinking the gap between diagnosis and treatment, and according to Dr. Rajeev Attam, assistant professor of the gastroenterology, hepatology and nutrition division at University of Minnesota, all signs point toward endoscopy moving toward an increasingly therapeutic, not exclusively diagnostic, practice."In real terms, we should not be doing diagnostic procedures anyway. It should all be therapeutic endoscopy – in the end endoscopy should provide treatment," he says.
Indeed, several years of clinical trials have examined how EUS-guided needles could drain cysts and bile ducts, but now these trials are also increasingly expanding their focus to include EUS-guided anti-tumor injection and ablative therapies. Although further clinical trials need to be run before these treatments see widespread adoption, overall, EUS-guided chemotherapy is a rapidly expanding field likely to play a major role in cancer treatments of the future.
Many endoscopy specialists are already looking beyond fine needle therapeutics toward more involved treatments. "If I was going to try to figure out what would be an immediate game changer for us, it would be the ability to do a full thickness tumor resection," says Waxman. Physicians are currently able to remove superficial polyps with endoscopic tools, but a full thickness resection would enable them to remove major tumors in the GI tract while suturing and resealing the GI wall using special tools deployed through a flexible endoscope—a surgery that would be done entirely in the body without incisions or cuts, Waxman explains.
A few enterprising medical device companies have already started making products for this procedure. In August 2011, Texas-based Apollo Endosurgery announced that their OverStitch device was used for the world's first full-thickness resection of a colonic polyp in Barcelona, Spain. The company also received FDA clearance in January 2012 for a product that allows endoscopists to remove flat, precancerous sections of the GI tract and reseal the wall using a traditional endoscope.
Another tantalizing possibility for the future direction of endoscopic surgery lies with its close cousin, laparoscopic surgery. "When a surgeon does laparoscopic surgery, they work with multiple holes in the abdomen, and they use two hands. It's almost like having a chopstick in each hand," explains Muthusamy. "If we had two different barrels for scopes, it would allow us to be more aggressive in the way we take polyps off."
In fact, several endoscopy specialists express laparoscopy-envy, citing laparoscopic surgeons' ability to work through multiple angles and incisions. Many doctors speculate that future scope models will eventually employ the use of arms, launching endoscopy into new surgical territory and potentially competing with laparoscopic procedures.
Going a step further, Waxman poses a scenario in which endoscopic procedures would have full-fledged surgical capabilities. "A scope would be used just as a light source," he says, "while surgeons could manipulate arms and accessories around it to perform surgeries. Of course, that's very far off in the future."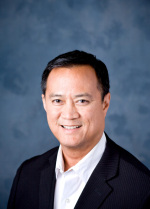 Trial Balloons
A rapidly growing category of endoscopic devices is poised to play a big role in curbing obesity in the next few years. Because they're significantly less invasive than other bariatric surgeries, endoscopic weight loss devices hold enormous potential for widespread adoption, according to Thomas Kintanar, president of the American Association for Primary Care Endoscopy. However, many medical professionals might be unaware of the innovations coming down the pipeline because the FDA has been slow to approve these devices. "There are not enough endoscopists [in the U.S.] looking at weight loss right now," says Kintanar.
Nevertheless, the eventual entry of intragastric weight loss balloons into the U.S. market seems likely. The product's popularity has even prompted a surge in health tourism among obese Americans eager to use the balloon for weight loss. In fact, it's estimated that American travelers account for almost a third of all intragastric procedures performed in Canadian clinics.
The balloon, inserted into the mouth and lowered down the throat into the patient's stomach, is then expanded, creating a sense of early and prolonged fullness after meals. Although these balloons are still not available in the United States, the devices are widely used across the globe, including some parts of Europe, Australia, Mexico, Canada and South America.
Lingering questions around the balloon's efficacy stand in the way of wider adoption in the U.S. The balloon must be taken out of the patient after six months, and the procedure is only designed for patients who want to lose 50 pounds or less. Because the average amount of weight lost is low compared to other bariatric procedures, and since many patients gain most of their weight back afterward, many doctors see only a limited benefit in introducing the product to the U.S. market.
However, the benefits may soon outweigh the drawbacks as manufacturers continue to refine their products. Gastric device company Spatz FGIA, Inc. recently released the world's first intragastric balloon approved for one-year implantation. If manufacturers can prove that their products foster longer-term, sustained weight loss and better health outcomes, they may eventually justify their entrance into the U.S. market.
Popped balloons?
With the wealth of innovative products already in the works, it seems counterintuitive that the industry is also suffering from a widely acknowledged shortage of surgeons.
According to University of Chicago's Waxman, numerous complex issues such as reimbursement policies and length of training contribute to the problem. "If I were finishing medical school right now, I would be very worried about health care reform, and training, and what am I going to get out of it. To do interventional gastroenterology when you're already coming out with an economic burden – you're asking people to do 11 years of training," he says.
The surgeon shortage is a global issue as well. "The availability of trained endoscopists in some of the emerging markets is a big initiative for us," says Boston Scientific's Pierce. "We do a lot of specific things to help support it. For example, in India we've started programs to help physicians that are endeavoring to train as endoscopists so the practice can spread beyond rural areas."
University of Minnesota's Attam predicts that gastrointestinal endoscopy will ultimately merge with traditional surgery in the future. "What's going to happen is combined training programs where classically trained surgeons will train in endoscopic procedure, and this field will go further," he says.
DOTmed Registered DMBN March 2013 - Endoscopy/arthroscopy Companies
Names in boldface are Premium Listings.
Domestic
Veronica Villanueva, Comerlat Enterprises LLC
, CA
Julio Hoffmann, Tech-International
, CA
Alda Clemmey, Saffire Medical
, MA
DOTmed Certified
DOTmed 100
Mark Waite, Lighthouse Imaging
, ME
Kurt Nierengarten, Medical Recovery Company Inc.
, MN
DOTmed Certified
DOTmed 100
Troy Appleton, Matlock Endoscopic Repairs
, TN
International
JALAL: Abou ElSoud, starshorizon
, Saudi Arabia
Danny Arendt, RAZEK EQUIPAMENTOS
, Brazil
Yasuyo Aso, Green Medical Company Limited
, Japan