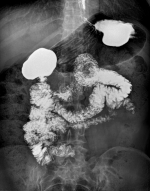 FDA OKs Varian's digital X-ray imaging system
May 24, 2013
by
Loren Bonner
, DOTmed News Online Editor
The U.S. Food and Drug Administration has granted Varian Medical Systems clearance for a multi-purpose diagnostic X-ray image processing workstation that combines radiography/fluoroscopy (RF) and digital radiography (DR) capabilities on one platform.

Varian said the system has the ability to interface with a variety of image receptors, including CCD cameras and commercially available flat-panel image detectors.

The company is marketing the system, called the Nexus DRF digital X-ray imaging system, as a cost-effective, reliable solution to support a wide range of customers' requirements. Varian manufactures radiation therapy products and equipment but this system is not used in radiation therapy. Instead it's used in processing diagnostic X-ray images in radiography/fluoroscopy and digital radiography.

"By integrating both RF and DR capabilities on the Nexus console, we seek to provide our OEM partners with a standardized platform to optimize workflow and reduce time to market and equipment costs," said Carl LaCasce, vice president and general manager for Varian's Imaging Products business, in a statement.

The major system components include an image detector, a computer, a high resolution monitor, and Varian's proprietary image processing software, according to Varian. Each system can be set up to process data from multiple receptors and detectors.