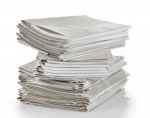 Obamacare exchanges may not be ready by October
June 24, 2013
by
Nancy Ryerson
, Staff Writer
More than half of polled uninsured people don't know anything about the health insurance exchanges set to roll out in October — and the exchanges may not be ready anyway, according to a new Government Accountability Office report.

In a June 2013 Kaiser Health Foundation poll, only 4 percent of the uninsured had heard "a lot" about the new health insurance exchanges. Eight percent reported having heard "some," 32 percent had heard "only a little" and 55 percent said they had heard "nothing at all."

Meanwhile, the GAO report found that the exchanges might not be ready by October. Federal health officials have had to take the lead in 34 states that have refused to create their own exchanges, an outcome the Affordable Care Act did not count on and which may slow the process, the report said.

The report notes that the federal data hub that will power the exchanges by connecting with federal and state agencies' records has not been extensively tested. It also says the administration will need $1.5 billion in additional funds from Congress to operate the exchanges.

"Much progress has been made, but much remains to be accomplished within a relatively short amount of time," stated the GAO report.

An estimated 7 million Americans are expected to sign up for health insurance through the exchanges.

But while the Kaiser Health poll found that most uninsured people were not knowledgeable about the law, most reported that having insurance was important to them. Of the uninsured, 67 percent said having insurance was "very important."

The uninsured are less confident in health insurance's value for the money.

"Compared with their insured counterparts, the uninsured are somewhat less convinced that health insurance is worth the money it costs, though a slim majority (56 percent) of those without insurance believe it is worth the money," the Kaiser report said.