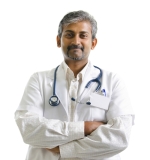 Accountable care wants doctors to toss pagers
June 27, 2013
by
Loren Bonner
, DOTmed News Online Editor
Add outdated communication technologies to your list of what's costing U.S. hospitals. A recent study by the Ponemon Institute found that the use of pagers and other antiquated communication technologies wastes 45 minutes of providers' time each day, costing the average U.S. hospital nearly $1 million annually. Out of a survey group of 577 health care professionals in hospitals across the country, 52 percent cited pagers as being an inefficient technology.

However, hospitals already know this kind of technology is on its way out. The same study found that secure text messaging will replace pagers in the next one to two years, according to respondents, and that web portals will be the way of the future for patient and provider communication.

It may have just been a matter of time before hospitals finally exited the dark ages, but the Affordable Care Act has certainly added more impetus. The creation of accountable care organizations and patient-centered medical homes — which are both endorsed in the legislation — place an emphasis on team-based care that is coordinated and centered around the patient. More efficient communication tools are seen as one way to support these models.

In fact, the Ponemon study said that the web portal was viewed as the number one communication tool for the accountable care organization model, followed by secure text messaging and encrypted e-mail.

"Health care reform generally is pushing us all to do more with less," Dr. Rasu Shrestha, vice president of medical information technology at the University of Pittsburgh Medical Center and a practicing radiologist, told DOTmed News. "There is now no room for slacking when it comes to any health care delivery paradigm — and communications in the clinical setting is a tremendous opportunity area."

But if web portals and secure texting are going to replace communicating by phone, snail mail, and pagers, everyone agrees that security needs to be in place first when dealing with sensitive medical information.

Small town, big ideas

Dr. Robert Wergin practices medicine in a small Nebraska town with a population of 2,000. In between seeing patients at his rural health clinic, he's also on call at a critical access hospital associated with the clinic. For the past year, he's been using secure text messaging at the hospital through an encrypted smart phone system. But he admits that one of holdups in switching over to the system was making sure security was in place first with the system, so that doctors could communicate about patients. Text messaging may be second nature to many, but most text messaging does not comply with HIPAA (the Health Insurance Portability and Accountability Act) and leaves sensitive patient health information out of control of health care provider organizations.

With a secure system in place, Wergin said he's able to address information in real-time with the new messaging system that he wasn't able to do with a pager. For example, he can immediately receive and read a patient's lab results through the phone rather than spend the time calling back the number on the pager to find out about results or similar types of information.

The rural health clinic where Wergin practices is also on its way to becoming a patient-centered medical home. The first step in that process was adopting an electronic medical record, which they have successfully implemented over the past year. The clinic is now developing step two: the web portal.

A web portal is designed for both patients and providers to communicate securely with a log-in and authentication process. Wergin said part of the clinic's web portal will include a website patients can access with topics they might be concerned about, and the second part will enable direct patient and doctor communication.

"Personally, I think this will be a big help. We've spent so much time playing phone tag or sending letters out. But with the secure portal, I can reach out to you and say, 'contact us about your labs'" Wergin told DOTmed News.

Other features will include paying bills through the portal, scheduling appointments, and perhaps even performing e-visits.

"We're trying to work on what's the most ethical and secure way that our patients would accept this," said Wergin.

Based on many practices that have been using web portals, most have found that patients liked the access after they knew that it was secure. And awareness worked well when doctors and staff told patients directly about the system.

The Ponemon study found that 77 percent of respondents said that their organizations are already using a web portal for patients to view their medical records, schedule appointments and complete other administration tasks.

"I'm very surprised about this," said Larry Ponemon, founder of the Ponemon Institute, during a conference call about the study.

Beyond ACOs and PCMHs

It's not just primary care that's paving the way for more efficient communication technologies. According to Shrestha from the University of Pittsburgh Medical Center, Critical Test Result Management (CTRM) has been a big focus in radiology. CTRM communicates critical test results back out to the ordering physician with a system that ensures a closed-loop, secure messaging workflow.

"CTRM has been honed over time, utilizing mobile phones and email to securely send out messages and communications," said Shrestha.

So why has the health care industry been so slow to adopt communication tools that are now second nature to most of us? Part of it could be financial pressure, according to Ponemon, but overall health care has taken a cautious approach to embracing anything that is not backed by evidence.

"This is actually a best practice in clinical care, where we are taught to go with the tried and tested, where evidence-based guidelines can actually save lives," he said.

Add HIPAA concerns to that mix, along with health care's reputation for being slower to adapt to change, and the picture becomes clearer.

"These are not excuses at all for our apathy, and it's time for health care to wake up," said Shrestha.