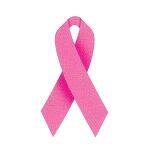 Wenatcheee Vally Medical Center is hosting an open house at the redesigned space in the women's imaging center
August 12, 2013
DOTmed: Please outline the scope of this project.
Wenatcheee Vally Medical Center, Wenatchee, Washington, is inviting the community to come and see the Wenatcheee Vally Medical Center at 820 N. Chelan Avenue.

The new space is designed to look and feel like a spa to promote wellness and relaxation.

Dr. Strand, Dr. Hansen, and the rest of the imaging team will be on hand.

The Women's imaging department is located on the first floor of the Mares building at 820 Chelan Ave.

DOTmed: How will this project help the community you serve?
The imaging team is able to provide Stereotactic breast biopsy, Ultrasound breast biopsy, Mammography, Bone density screenings, and Breast MRI.