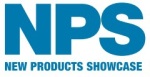 December's New Product Showcase
December 09, 2013
by
Sean Ruck
, Contributing Editor

XGEO GC80 Digital Radiology System
Samsung Electronics America Inc. announced today the U.S. commercial release of its first Digital Radiology system, the Samsung XGEO GC80, which received 510(k) approval earlier this year. The system utilizes a Samsung TFT-based flat panel detector. It incorporates proprietary Adaptive Local Contrast Stretching (ALCOS) software with automatic, customizable post-image processing.

Integrating Samsung's robotics technology, the soft handling function allows users to reposition the tube head unit with an easy movement for improved workflow and reduced fatigue. With dedicated "auto" features, including positioning, tracking and parking, the XGEO GC80 combines modern efficiency with user convenience and patient safety. Audio/visual indicators highlight each procedural step, helping to simplify and enhance patient/provider interactions.



FIT-DR
A high-performance dual-detector digital X-ray system, the solution now incorporates Viztek's Leggera Wireless DR panel with a fixed panel to offer hospitals and clinics improved productivity. With two cesium detectors, the FIT-DR is able to accommodate a full repertoire of X-ray exams without repositioning the patient. The Leggera Wireless Panel is the lightest - 6.1 lb, ISO 4090 cassette size - wireless panel available to the market, enabling hospitals and imaging centers access to the compact panel as well as radical features that include storage capacity of up to 50 images, and two removable batteries. The panel comes equipped with gyro capabilities. The wireless panel also delivers productivity benefits through passive-trigger technology that allows it to detect an X-ray source, and turn on automatically without any need to interface between generator and panel.


Invenia ABUS
GE's Invenia ABUS features new automated compression tools for enhanced workflow and ergonomics, it provides physicians a new way to look differently at dense breast tissue that can allow them to improve breast cancer detection by up to 35.7 percent over mammography alone.

The new automated breast ultrasound system features advanced automation technology and is designed for reproducibility, ease of use and both patient and operator comfort. With new tools like Compression Assist and Reverse Curve, health care providers can quickly and comfortably capture whole breast, 3D volumes of clinical images in less time compared to previous versions of the technology.


Curvilinear Ultrasound Gastrovideoscope
Olympus recently launched the world's only forward-viewing curvilinear ultrasound gastrovideoscope.

The new EUS scope provides a reduced distal tip length compared to its oblique-viewing counterparts. The combination of a shorter tip with wider angulation capabilities (180 degrees up) delivers enhanced maneuverability and handling. In addition, the scope's straight channel enables therapeutic devices to be delivered directly (or head on) to the target site, potentially providing easier access to regions of interest.

The TGF-UC180J is powered by the new, next-generation ProSound F75 Ultrasound Imaging Platform, developed in partnership by Hitachi Aloka Medical, Ltd., which aids in more accurate diagnosis of diseases and cancers of the GI track and surrounding organs. The scope is also backward compatible with prior generation processors, including the Olympus EU-ME1 and Hitachi Aloka SSD-α10.


Capnostream 20p bedside monitor
Covidien has launched the Capnostream 20p bedside monitor. The new capnography solution, with Covidien's Microstream technology, offers enhanced features that will help clinicians identify and address serious health threats sooner.

The Capnostream 20p bedside monitor features the Apnea-Sat Alert algorithm, which measures and reports recurring apnea and oxygen desaturation events.

The Apnea-Sat Alert feature detects apneas per hour and oxygen desaturation fluctuations, displaying the values on the Capnostream 20p monitor screen without requiring additional equipment or clinical workflow changes.