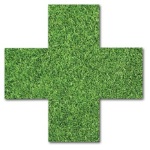 Special report: An introduction to going green
January 31, 2014
by
Nancy Ryerson
, Staff Writer
Hospitals that haven't embraced environmental sustainability should really be green with envy towards those that are. It ends up that eco-friendliness doesn't just help the earth — one recent study from the Healthier Hospitals Initiative found that greening efforts could save the health care sector $15 billion over 10 years.

By now, a majority of hospitals have caught on to the benefits. Today, 54 percent of hospitals say eco-friendly attributes are "extremely important" in their purchasing decisions, according to a Johnson & Johnson whitepaper. The Affordable Care Act may also help encourage hospitals to pursue a greener approach, as sustainable building features like increased natural light and open spaces can help boost patient satisfaction.

Going green doesn't have to be hard — there's no need to start recycling toilet paper and converting all of your energy to solar power. Simply switching one product to a more eco-friendly option is a great place to start. For a quick introduction, take a look at these green vendors, and you'll be saving in no time.

Green need: Waste management
Company: SteriMed

The problem: Altogether, U.S. hospitals produce more than 5.9 million tons of waste each year. Traditionally, all of that medical waste has ended up in landfills where it produces methane, a greenhouse gas with six times the global warming potential as carbon dioxide. Today, many facilities truck their waste to offsite incinerators, which produce green house gases and a toxic residue.

The solution: The SteriMed system is about the size of a photocopier, and works by simultaneously shredding, macerating and disinfecting medical waste using an eco-friendly disinfectant. Then the waste can be thrown away with the regular trash. Company CEO Dwight Morgan says the SteriMed system is not only better for the planet than incineration, but it beats out more eco-friendly steam treatments too. "Steam has to be generated using fresh water," he says. "Especially in other parts of the world, fresh water is a very important resource. It's another part of the carbon footprint."
More advice: Recycling doesn't need to stop with waste processing. One of SteriMed's customers used the macerated and cleaned waste into a park bench.

Green need: Reusable surgical gowns
Company: Lac-Mac

The problem: Again, hospitals have a huge waste footprint. Single-use surgical gowns are made of nonwoven, fabric-like material made from fibers bonded together by chemical, mechanical, heat or solvent treatment. "In addition to the volume of waste a single-use gown generates, film-reinforced nonwoven material may take hundreds of years to breakdown in a landfill (if they break down at all)," says Shelley Petrovskis, director of marketing at Lac-Mac.

The solution: Lac-Mac, Canada's largest manufacturer of reusable surgical gowns, purveys gowns that can be re-processed at a commercial laundry 75 to 100 times before being thrown out. The company has been around since 1920, and has won awards from Practice Greenhealth and the Recycle Council of Ontario.

More advice: Petrovskis quotes Practice Greenhealth's recommended practice: create an environmentally preferable purchasing plan. It's the practice of purchasing products or services that have less of an environmental footprint than products with the same footprint. "Environmental preferable purchasing is a good place to start in becoming more sustainable," says Petrovskis.

Green need: Eco-friendly cleaning
Company: WorldWare Enterprises Ltd.; product: Eatoils

The problem: Though hospital cleaning products effectively kill bacteria, they may be creating just as many health problems as they prevent. Cleaning products have been found to be a primary cause of work-related asthma. Children and babies are particularly vulnerable to the harmful effects of chemical cleaners, according to Health Care Without Harm.

The solution: Cleaning solution Eatoils may sound a little unsettling in its description, but actually offers a much healthier solution than chemical-ridden cleaners. The product is made of tiny microbes eat the organic materials that feed harmful bacteria, eliminating disease risk in a safe, all-natural way. Like many sustainable solutions, Eatoils can save hospitals money in addition to lessening its impact. "Typically, we have found that a facility can get two to three times the square foot cleaning of their previous products with Eatoils products," says Charles Robinson, national sales manager at WorldWare Enterprises Ltd. "You can use less supplies like mop heads because our products won't (cause them to) deteriorate like typical cleaning products do."

More advice: Even if a product has a light environmental footprint, or even if it's reusable, facilities should still consider what happens to it at the end of its life. "If providing sustainability is going to be a part of your daily decision-making process, then you should be looking deeply into all of your incoming supplies as well as where all of your outgoing materials go," says Robinson. Eatoils is readily biodegradable, he notes.

Green need: Better mattresses
Company: Naturepedic

The problem: Traditional mattresses often contain toxic substances like flame retardants vinyl, phthalates and formaldehyde. Those chemicals can be particularly harmful to children and babies. They can even affect children before they are born — hundreds of different kinds of chemicals are found in the cord blood of babies in the womb and in breast milk.

The solution: Barry Cik founded Naturepedic 10 years ago, after feeling disturbed by the chemical-laden options he found when shopping for a crib mattress for his granddaughter. The mattresses he designed are made of organic materials and don't contain any chemicals. Organic materials, for example organic cotton, are relatively nonflammable as is, and the mattresses comply with all government and hospital flammability guidelines without the need for flame retardant chemicals. The mattresses are used in more than 100 hospitals, including the Cleveland Clinic NICU unit.

More advice: "The best advice is to avoid falling prey to manufacturer 'greenwashing,'" says Cik. "Greenwashing means creating the impression that a product is "greener" or more sustainable or otherwise uses safer ingredients, when, in fact, any improvements to
the product are minimal, if not illusionary." Cik suggests buying certified organic whenever possible to best avoid "greenwashed" products.

Green need: Sustainable capital equipment
Companies: Siemens Ecoline, GE Healthcare's Gold Seal Program, Toshiba's Secondlife and Philips' Diamond Select

The problem: Capital equipment is very expensive, but like anything else, ends up in a landfill if it's not recycled.

The solution: Buying refurbished equipment allows hospitals to save money and reduce CO2 output — Siemens Ecoline, for example, estimates that its refurbished line saves 20,000 tons of CO2 a year. Each of the largest OEMs have refurbished equipment programs that offer a wide range of modalities. And buying used isn't just for small hospitals with limited budgets anymore. "Ecoline is now sold in all market segments, from outpatient imaging centers to community hospitals to large and teaching hospitals," says Siemens Refurbished Systems VP Sabine Duffy-Sandstrom. "Previously, Ecoline was primarily sold to outpatient imaging centers and small hospitals."

Green need: Sustainable building
Company: McCarthy Building

The problem: The average hospital in the U.S. uses about as much energy in a single year as 3,500 households, according to the Journal of the American Medical Association. Hospitals also use around 2.5 times as much energy as the average office building.

The solution: Many hospitals interested in reducing their footprint seek Leadership in Energy and Environmental Design (LEED) certification, a green building program that started in 1998. And being "green" doesn't have to be expensive — a recent study conducted by the architecture firm Perkins+Will found that costs associated with LEED add only around 1 percent to a hospital's capital costs.

As for how McCarthy can help, CEO Chad Dorgan says the company has been "sustainably minded" for more than 100 years, but has formalized the focus in the last decade. Today, the company is staffed with around 325 LEED accredited professionals who work with customers to reach LEED silver and gold certification as well as Green Guide to Health Care benchmarks. "We figure out the best way to achieve the rating they want and also truly make the projects more sustainable," says Dorgan.

More advice: Dorgan says that sometimes customers will come to him with the idea of becoming more sustainable, but without much else. "We say don't worry about buzzwords, think about what does sustainability mean to you – maybe it's energy, or water or the indoor environment," says Dorgan. "The plaque is nice for the owner at the end, but that plaque doesn't really get them to where they want to be."

Green need: Patient warming
Company/product: Augustine Temperature Management, HotDog patient warmer

The problem: Because the body can't regulate temperature when it's under anesthesia, patients must be warmed up before most surgeries. Traditional patient warmers are basically industrial-sized hairdryers that blow air through a disposable blanket.

The solution: The main benefits of the HotDog patient warmer are its safety benefits, says company president Brent Augustine. Studies have shown that forced-air warming can contaminate a sterile surgical field with unclean air from the floor. HotDog patient warmers are low voltage electric blankets and/or mattresses that do not use air to heat the patient. They also use 80 percent less energy than forced-air, bringing cost savings and an environmental benefit, and can help eliminate waste from the disposable blankets.

More advice: "A lot of places still have a bit of an aversion to reusable products, thinking that there is a cross contamination risk," says Augustine. "In reality, with a lot of products like ours, that are considered non-critical because they only come in contact with intact skin, there's really no risk of cross contamination."

Green need: A home for excess supplies
Company: MedWish International

The problem: Hospitals often throw away unused medical supplies when changing vendors, or when inefficient ordering yields more gloves than anyone needs. Surgical kits are wasted if a patient is scheduled for surgery, but then the surgery is cancelled — if the insurance company has already paid for the kit, it must be thrown away, even if it was unused, explains Reanna Karousis, marketing and communications manager at MedWish International.

The solution: MedWish International collects unwanted medical equipment and consumables and sends it to needy countries around the world. The organization currently has the greatest need for sturdy items like hospital beds, wheelchairs and IV poles to help furnish clinics and hospitals. Though the organization accepts equipment such as older X-ray systems, the real need is more for the small details. MedWish was founded after Dr. Lee Ponsky traveled to Nigeria and saw a woman die because the clinic lacked a small tube that would have connected her to a respirator. The organization was founded in 1993, and now has 40,000 square feet of space for medical equipment from all around Ohio.

More advice: MedWish mainly collects in the Ohio area — getting supplies from much farther away would start to cancel out the carbon footprint benefit — but the organization is happy to connect interested facilities with other medical surplus recovery organizations. MedShare International for example, is one of the largest organization that collects supplies. Karousis recommends visiting Medsurplusalliance.org to find more resources.