The U.S. health care system accounts for more than 8 percent
of the country's carbon footprint, according to research published in JAMA in 2009. While that may not seem like much, when you look at the specifics, the picture gets grimmer. That measly 8 percent equates to more than 536 million metric tons of carbon released into the atmosphere yearly, based on the most recent EPA numbers published in 2011. One promising bit of news is that the amount for the country as a whole has declined roughly 1 to 1.5 percent each year between 2005 and 2011. In part, it's due to initiatives championed by socially and environmentally- conscious visionaries like Dr. Jeff Thompson, CEO and Chairman of the Boards of Gundersen Health System.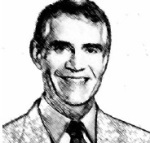 Lofty goals on target for success Thompson sees ways for hospitals to be both environmental stewards and profitable businesses. "It's diminutive thinking to believe something is either good for the environment or good for the economy," says Thompson. "So what we did was build a case where we say that engaging in this work is just part of our mission. Improving care, lowering costs and be a proper steward of the environment for our community are all goals we hold onto."
But Thompson was fortunate that the board was willing to push boundaries and give sustainability efforts a try. The efforts have delivered huge returns. "When I talk to other CEOs or senior leaders about doing programs like we've done at Gundersen, they're telling me their money is tight. I ask if they have treasury bills and such . . . that's what I did. I took $2 million and invested it in different lighting, fans, etc. We save $1.3 every year from that investment."
"We're being economically responsible about how we do this — we're saving money as we do this. We're not paying more than we were paying before, that would just raise the price of health care," he says.
Going forward, hospitals need to look back "Is your hospital where people show up in your sickroom and you try to fix them?" Thompson asks. "Or is it where you're involved in the community to improve population health, and things like that?"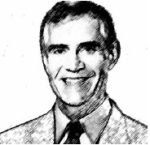 And that, in part, is a selling point of going green. Thompson believes the goal for hospitals should be to improve the hospital environment — both to benefit staff as well as patients. "One of the things I mention when I speak to groups about this is that they have a responsibility to improve the health and wellbeing of their communities. They can magnify that by engaging the schools, business, and organizations in town and involve them."
Thompson says Gundersen's positive environmental outcomes have also become a strong recruiting tool too, particularly among young staffers." It's a point of pride among many of the staff too. To work for a place that takes care of their children and grandchildren instead of just focusing on today."
Trial, error and plenty of time
In 2008, Thompson announced the goal of making Gundersen 100 percent energy efficient in 2014. Currently, they're about 90 percent of the way there and Thompson anticipates they will reach their goal this year.
Regarding the energy efficiency goal, Thompson admits things weren't completely figured out when the announcement was first made. "We did not have the way forward on how we were going to get there when we first set it up," he says. He also acknowledges that there were some ideas that just didn't pan out, whether they proved to be too expensive, or delivered too poor a return. But the organization persevered."You have to believe it's part of the broad commitment to the community and it takes a prolonged concerted plan to get from point A to point B."
In other words, there's no time like the present to create a better future.