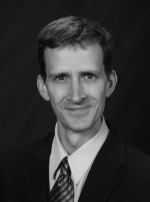 Q&A with Jim Weldy
April 14, 2014
by
Loren Bonner
, DOTmed News Online Editor
Jim Weldy, vice president of marketing and business development at Medstrat Inc., an orthopedic software company, has noticed a few trends in the PACS market. He spoke with DOTmed News about the future of PACS-especially for medical specialties like orthopedics.

DMN: There has been more market penetration for PACS than most other IT products and the market has been robust. First, do you agree with that statement? And second, is the market saturated or is there room for growth?

JW: I would agree that the market is increasingly penetrated and saturated in orthopedic PACS. But while the orthopedic market may be fairly far along the PACS penetration curve, the adoption has been with PACS offerings that do not serve the needs of orthopedic surgeons effectively.

In fact, I would draw a line between the PACS penetration and the orthopedic-effective PACS penetration. When the market gets saturated, a handful of solid vendors end up dominating the market-that's what we're seeing at Medstrat. Our recent and near-term growth projections in the orthopedic PACS market are largely conversions from other vendors' systems: two-thirds to three-quarters of our deals right now are conversion opportunities.

DMN: What do you see as the core issues with PACS in terms of the consolidation of practices-especially with multispecialty groups and ACOs? What does consolidation mean for those coming together with multiple systems?

JW: Consolidation by design is intended to achieve clinical and financial benefits for the organization and its patients. The natural inclination is to consolidate technologies when the organizations consolidate. But this can pose a problem for specialty clinics joining a larger network: we sometimes see a pre-existing imaging solution for the hospital radiology department get foisted onto specialists working in their clinics. This results in specialty clinics using tools, which preclude them from practicing their art at a level that is best for patient and provider alike.

We want to advise and lead groups to think about consolidation not only in terms of cutting costs, but also in terms of maximizing revenue and optimizing workflow for their specialists.

DMN: There is a fair amount of excitement in the marketplace about orthopedic PACS templating. What is that excitement about?

JW: Digital templating enables presurgical planning for orthopedic physicians: they can identify the right size implant for surgery as well as the associated instruments that go with those implants. Prior to PACS, surgeons would plan for orthopedic surgery putting acetate overlays over X-rays. When PACS emerged, surgeons started to use digital templating built onto the PACS by third parties. Those templates were notoriously inaccurate, though, so digital templating kind of went into the dark ages.

Without reliable templating, doctors were less confident going into surgeries-and enormous inefficiencies ranging from extra inventory at the hospitals to unnecessary sterilization of equipment followed. Think of the inefficiencies in extra sterilization alone: it costs hospitals $75.00 per instrument tray for every implant size the surgical team brings into the OR. If you don't know what size implant you need, you're going to cover all of your bases-and that will cost hospitals money and slow down surgeries and OR turnover.

In addition to squeezing out inefficiencies and improving outcomes, digital templating enables immediate and global access to the data. Hospitals are saying, "Hey, we can now collaborate together with our surgeons and implant reps to create much more efficient distribution lines that create savings for the hospitals. We can be assured we have the right product for the job."

DMN: Does templating impact patient safety in any way?

JW: It is well demonstrated. The more efficient surgeries translate to having patients under anesthesia for a shorter amount of time, which is a win for patient safety.

We have many stories from implant reps and doctors from various parts of the country. They tell us with this technology they can double check implant sizes as they're going into surgery, sometimes allowing them to fine-tune the procedure. For instance, they can avoid cutting out too much bone in the case of a bigger-sized implant. Too small of an implant can also be a problem, actually, because the surgeon has to fill the remaining space with more cement or what have you, depending on the product.

By really honing in on the right-size knee or hip or joint, not only the patient safety for that particular surgery but also the outcomes and the performance of the product are enhanced. Without the templating, you risk the joint instability that goes with those imperfectly sized implants; those products also break down in a shorter timeframe than the right-sized product. With templating, then, the first-time surgery is better and faster and has lower anesthesia times-but maybe even more importantly, future surgeries and the frequency of those surgeries are also mitigated and reduced.

DMN: Where are we with mobile PACS and the cloud? Where is all of that headed?

JW: There are some very important uses for mobile technologies in PACS as many physicians in various specialties are using mobile devices in exam rooms with patients. Putting medical images in their hands can be very valuable-and not only EHR chart data, but images as well. We've had physicians putting together plans for the use of images in their exam rooms so they could perform a deeper review with patients, which would help them to increase the coding level for the encounter.

There's another example, too. In orthopedics, we're seeing strong adoption of our iPad app, which enables the user to pull up image-based surgical plans right in the OR.

When you add in offline syncing capabilities, you create the ability to work on surgical planning anywhere. With a cloud solution for orthopedics, there can be multiple users in disparate locations who are involved in the surgical planning process. Users can template orthopedic cases and give a remote colleague the ability to instantly see that new or changed surgical plan. It can even work without an Internet connection-you just sync the images and plans to the cloud when a connection becomes available. So it's really untethering the clinicians involved in orthopedic care.

DMN: About 80 percent of data in healthcare is still unstructured, and some argue that a lot of that has to do with how many multimedia images are out there. With a push toward consumer-centric organization on the way, how will PACS help make that unstructured data more accessible and mineable?

JW: All the buzz out there is over HIPAA and HITECH, and the concerns and risks of exposing patient healthcare information (PHI). So what we're seeing is that IT folks are responding in fear-they're putting fences and walls up because they're so afraid of exposing PHI. This trend can be a hurdle to leveraging data stores.

However, government regulations are maturing, as I think they should. The providers need to share information with other providers to achieve a patient-centric model and flow of information. Specifically, we're seeing access being granted to relevant parties, whether they're clinicians or patients, on a granular level. Data mining these clinical repositories can provide many immediate benefits such as closed-loop learning systems, where physicians can leverage their quality and outcomes data to improve their current decision-making process.

Beyond the clinical application, too, we see opportunities to leverage that data to help drive down the cost of care, particularly in terms of inventory controls and logistics.

DMN: Would you cite the core challenges and biggest opportunities you see with orthopedic PACS going forward?

JW: Sure. On the challenge side we've already touched on the risks of consolidation. If the consolidation trends inadvertently force niche technologies out of the system, then the clinical and financial benefits of targeted solutions will be lost.

Another challenge is the impact that earlier digital templating technologies have had on the psychology of orthopedic surgeons. Several inferior templating solutions were rolled out to the orthopedic community around a decade ago and were not sufficiently accurate. So, unfortunately, this produced an attitude that digital templating in general is not trustworthy. Yet if you look at our current technology, we have many, many surgeons around the country who have extremely accurate results and have grown to trust it so much that they've completely changed the way they do business.

On the opportunity side, one of the most significant is the orthopedic surgical planning solution I just discussed. With it, patients can benefit from the more precise surgeries, the shorter surgical anesthesia, and potential recovery times-and the other players in the value chain like implant manufacturers, implant distributors, and hospitals can save significant time and money.

DMN: What does the international market for digital templating look like?

JW: We believe that specialty PACS can play a key role in increasing the availability and delivery of specialty care in countries with less developed health care systems. If you look at South America and Latin America, for example, it's as big a patient base as the United States and much of it is probably a decade behind in health technology adoption. In fact, Medstrat has at least a dozen requests from other countries asking us to roll out our solutions, so we know the demand is there.