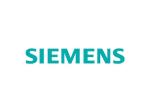 Siemens to split off health care division
May 08, 2014
by
Loren Bonner
, DOTmed News Online Editor
In order to take advantage of the market potential in power generation and the oil and gas industries, Siemens AG announced it will manage its health care business separately under the Siemens umbrella.

"This will give Healthcare greater flexibility on the medical technologies market, which is characterized by fundamental changes and paradigm shifts," said a prepared statement from the German conglomerate.

The French multinational banking company Societe Generale SA told Bloomberg News that the health care division would be valued more highly as a standalone entity and deliver almost 5 billion euros for Siemens investors.

The health care unit gets about 13.6 billion in euros in annual revenue, according to Bloomberg.

The move is likely the first step for Siemens Healthcare to be IPO'd, spun-off, sold or swapped, an analyst from William Blair in New York told Bloomberg.

This is not the first time there has been speculation about a spin-off of Siemens' health care division, however. Back in November 2013, Bloomberg reported, through an anonymous source, that Siemens new CEO, Joe Kaeser, has received proposals from investment banks about an IPO or spinoff of the health care division.

With this recent reorganization, Siemens also said it is shedding its hearing aids business, which will be spun off and publicly listed.

The corporate overhaul also includes reducing Siemens' divisions down to nine. The new divisions include: power and gas, wind power and renewables, energy management, building technologies, mobility, digital factory, process industries, power generation services and financial services.

The announcement comes at a time when Siemens is considering a bid for the energy business of Alstom, which GE is also rivaling for with a $16.9 billion offer.

Siemens' organizational changes will take effect Oct. 1, 2014.