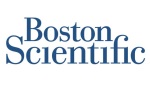 Boston Scientific to acquire Xlumena Inc. for $62.5 million
April 02, 2015
by
Gus Iversen
, Editor in Chief
Boston Scientific is planning to expand its endoscopy portfolio through a transaction that could wind up costing $75 million total. The company is set to acquire Xlumena, a venture-backed medical device company that develops, manufactures, and sells minimally invasive devices for Endoscopic Ultrasound (EUS) guided transluminal drainage of symptomatic pancreatic pseudocysts within the gastrointestinal tract.

"We believe the acquisition of Xlumena and their minimally-invasive products combined with the Boston Scientific broad product portfolio demonstrates our commitment to advancing the field of interventional EUS therapeutics," said David Pierce, senior VP and president of Endoscopy at Boston Scientific, in a statement. "Our combined technologies enable physicians to diagnose and treat diseases of the pancreatico-biliary system using less invasive procedures."

Xlumena's AXIOS stent and delivery system was the first of its kind to be designed for that purpose. Boston Scientific will acquire it in the transaction, along with the HOT AXIOS, which builds on the earlier model by incorporating cautery into the delivery of the stent.

Boston Scientific will pay $62.5 million for the acquisition and an additional $12.5 million upon meeting sales-based milestones through 2018, including the anticipated FDA approval of the HOT AXIOS stent system, (the original AXIOS system received clearance in December of 2013).

According to a Xlumena press release dated January 9th, 2014, there are more than 90,000 cases of pseudocysts and pancreatic fluid collections in the U.S. each year and the global market is estimated to be greater than $200 million annually.

Both systems have CE mark designation for facilitating transgastric or transduodenal endoscopic drainage of pancreatic pseudocysts or the billary tract.

"We are proud to see our technology evolve in conjunction with Boston Scientific's portfolio and provide patients a holistic and minimally invasive solution," said Greg Patterson, president and CEO of Xlumena, in a statement.

The deal is expected to close this week.