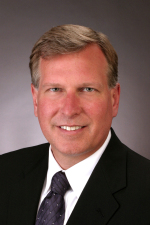 Number of hospitals adopting value-based business models doubled in six months: two surveys
April 09, 2015
by
Lauren Dubinsky
, Senior Reporter
The adoption of value-based business models is gaining momentum, according to two new surveys conducted by Kaufman, Hall & Associates, LLC. Kaufman Hall has decided to not publish the number of respondents but mentioned that, "the number is significant."

"As the nation continues to struggle with unsustainable health care spending, value-based payment is a way for payers and purchasers to create incentives for providers to reduce cost and improve quality," Mark E. Grube, managing director, Kaufman Hall, told DOTmed News. "For providers, accepting this kind of performance risk brings the need for new or revamped structures, processes, technology, and talent in order to manage health more broadly and aggressively, particularly for patients at high risk for hospitalization or emergency care."

The respondents reported that their use of value-based contracts rose considerably over the course of six months. The number of hospitals that indicated that 10 percent or more of their profits are derived from those contracts grew from 22 percent in August 2014 to 42 percent in February 2015.

The surveys also found that the anticipated future rate of value-based payment use is even more dramatic. The rate of hospitals that expected value-based contracts to make up 50 percent or more of their profits in the next year rose from 7 percent to 22 percent over the course of six months.

On a national scale, the industry is continually striving to move to an increasingly value-based health care system. On January 26, CMS announced a goal to shift 50 percent of Medicare payment to a value-based model by 2018 and two days after that, the Health Care Transformation Task Force decided to put 75 percent of its business in value-based arrangements by 2020.

The survey also found another trend coming down the pike: 85 percent of the respondents experienced a rise in outpatient visits in the last six months of 2014. That number is up from 72 percent of respondents in the first six months of 2014.

Kaufman Hall explained that even though value-based initiatives are becoming more popular, not all organizations are in the position to meet the requirements or reap benefits right away. Organizations need to determine what models are the most feasible for them.

All value-based models require some amount of transformation, according to Kaufman Hall. The ability to manage transformational change successfully, market readiness, operational readiness in terms of infrastructure, data and analytics, and financial capabilities are among the things that should be considered.