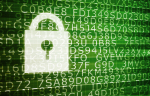 Announcing the 'Rosetta Stone' of advanced prostate cancer
May 22, 2015
by
Gus Iversen
, Editor in Chief
New research, "opens up the black box of metastatic cancer, and has found inside a wealth of genetic information that I believe will change the way we think about and treat [advanced prostate cancer]," said Dr. Paul Workman, chief executive and president of the Institute of Cancer Research (ICR) in London.

Prostate cancer is the most common cancer in men in the United States, after skin cancer. It is also the second leading cause of death from cancer in men.

Research led by Workman's institute has genetically mapped out metastatic prostate cancer and determined that 90 percent of men with the disease carry mutations in their tumors that could be targeted by new or existing cancer drugs.

"This map will guide our future treatment and trials for this group of different lethal diseases," said Dr. Johann de Bono, professor of experimental cancer medicine at London's ICR, in a statement. "We're describing this study as prostate cancer's Rosetta Stone, because of the ability it gives us to decode the complexity of the disease and to translate the results into personalized treatment plans for patients."

By testing patients for these genomic aberrations, physicians could theoretically target these clinically actionable mutations with drugs or combinations of drugs.

The team in London partnered with researchers from eight academic trial centers from around the world. Together they conducted in-depth analysis of the genetic codes of metastatic tumors from the bone, soft tissues, lymph nodes, and liver of 150 patients with advanced prostate cancer.

They found that nearly two-thirds of the men in the study had mutations in a molecule that interacts with the male hormone androgen, which is targeted by current standard treatment. Those findings may suggest innovative hormone therapies could be developed.

Two genes, BRCA1 and BRCA2, are notable for their roles in breast cancer and also had mutations among 20 percent of the prostate patients. In these patients, PARP inhibiting drugs have been proven useful. Mutations in the PI3K and RAF gene families were also detected and can be targeted with existing drugs.

Blood tests illustrated that eight percent of the patients were born with DNA errors predisposing them to prostate cancer. That finding may strengthen the case for genetic testing for people with a family history of prostate cancer.

The genetic studies done on prostate cancers have mostly come from the primary tissue itself, which is known to carry fewer mutations than metastatic sites. Furthermore, the previous metastatic research was primarily done post mortem.

The research was published in the scientific journal Cell, and was funded by Stand up to Cancer and the Prostate Cancer Foundation.