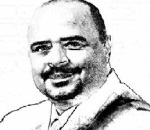 The future of health care benefits, cost savings and insurance
September 22, 2015
With the U.S. Supreme Court upholding the Affordable Care Act in June, many U.S. employers continue to implement strategies aimed at creating greater health care plan efficiencies and many more continue to seek deeper cost-saving opportunities. As the benefits landscape continues to shift, there are several key trends that are likely to impact the decision making process for employers and health care providers, collectively shaping their expectations.



These include:
• A call for increased transparency into health care data for employers and consumers.
• A shift to self-insurance among small and mid-size employers .
• The rise of high-deductible health plans to avoid "Cadillac Tax" penalties.
• Expanded reliance on high-performance networks to save costs by choosing providers who provide statistically better outcomes at lower costs.

More Americans are now covered by high-deductible health plans, and paying more out-of-pocket. It's forcing them to want to know more about what they're spending their money on, and how they can spend it more wisely. Health care providers are responding to pressures to reveal information related to quality of care, treatment outcomes and price. With transparent price performance information, consumers are making informed decisions and choosing providers who offer the highest quality care at the best value. Providers, in turn, will be more motivated than ever to be competitive based on quality, price and service.

Happening now and continuing for the foreseeable future, more companies of every size will switch to self-insurance — paying for individual employee health claims out of cash flow rather than as a monthly fixed premium to a health insurance carrier. Costs are based on actual plan member health care use. This makes self-insurance generally more cost efficient than fully-insured commercial plans.



What's more, according to research conducted by the National Federation of Independent Businesses, self-insurance is exempt from many of the new federal health insurance taxes under the Affordable Care Act, which will be onerous for the commercial plan market. Also, self-insured companies do not have to offer the government-mandated "essential health benefits," which enables them to tailor benefits to the needs of a company and the demographics of its workers.

On the horizon, the Cadillac Tax, a 40 percent tax on employers that provide high-cost health benefits to their employees, is scheduled to take effect in 2018. According to the "Cadillac Tax Fact Sheet" created by Cigna, the concept is to reduce excessive health care usage and costs by encouraging employers to offer plans that are cost-effective and engage employees in sharing in the cost of care.

In response, a growing number of companies are adopting high-deductible health plans to encourage employees to be more cost-conscious when choosing an expensive and potentially unnecessary treatment or procedure — and make better choices in general. The plan is typically tied to some form of personal health care spending account and an employer contribution that can be used toward the deductible, wrote Bruce Japsen in "Half of Employers Pushing High Deductible Plans onto Workers," published by Forbes in November.



High-performance networks have garnered considerable attention in the past few years and will likely gain more interest going forward. High-performance networks are composed of carefully selected health care providers and health professional organizations recruited to serve a defined patient population. These networks are designed to raise the level of integrated care while also making health care more affordable.

About the author: Joseph Berardo Jr. is CEO of MagnaCare, an administrator of self-insured health plans for employers in New York and New Jersey.