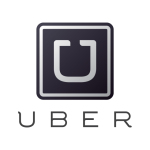 Uber and wheelchairs
November 24, 2015
Anybody who's a high-tech sort of person probably knows Uber. If you don't know the company, it is a service whereby you can use your smart phone to call for a car that will pick you up and take you to your destination. Uber handles the billing so no money changes hands. You can rate the driver and the driver can rate you.

You might even be using it.

In some ways it's the ultimate in laissez-faire capitalism, it certainly is high tech.

Yellow cab drivers here in New York City are joining the company and leaving their positions as New York City yellow cab drivers. I'm sure it's happening in other cities.

Uber will even help the driver lease his or her own vehicle.

Uber takes 20 percent and it's estimated that this will net Uber $2 billion in 2015.

Here in New York City Uber has 33,000 cars but none of them are wheelchair accessible.

I see this as a step backwards. In my opinion the company that can generate $2 billion in profit can give some money back and help those who need it most.