As hospitals seek to cut costs without compromising on the delivery of care, more of them are seeing the expansion of their in-house biomedical engineering departments as an attractive alternative to conventional full-service OEM contracts.
Stanford Health Care in Palo Alto, Calif., saved $1 million by training its in-house team to be first responders when servicing ultrasound systems. This is new territory for these in-house biomeds, who have historically serviced only non-imaging equipment.
The same trend is happening at Advocate Health Care in Downers Grove, Ill. For the past four years, the health system has added specialists to the in-house team to service higher-end equipment like CT, MR and linear accelerators.
"Our model has been to look at insourcing as much as possible because the math almost always adds up," says Steve Vanderzee, system director of clinical engineering at Advocate. "We can do it for less if we can get our folks trained and have access to parts and service literature and support."
Evidence suggests these in-house teams are confident in the service they're providing in these expanded roles. At the Association for the Advancement of Medical Instrumentation conference in June, Siemens Healthineers had its customers rate their own quality of service and they stated that they view themselves as delivering the same level of repair quality as Siemens' engineers.
"That's probably driven by the fact that we train many of them in our training center here in North Carolina," says Matthew McCallum, vice president of services business management at Siemens. "They get the exact same training that our engineers do."
Although in-house teams may provide comparable quality of service, hospitals still need the OEMs for high-level support. For that reason, manufacturers are offering increasingly flexible service contracts to meet the unique needs of individual customers.
From competitors to partners
"The bulk of our customers will still buy a full-service agreement that is inclusive of labor and parts, but that size of the market is declining," says McCallum. "We have less and less customers buying a full bumper-to-bumper service contract."
In October, Siemens will launch a shared service program called Share360 aimed specifically at meeting the needs of this evolving dynamic. It starts with an in-house assessment in which Siemens takes note of how the facility's in-house department procures parts, tracks costs, recruits new engineers and trains them.
Then there's a discussion about where the department wants to be and Siemens develops a plan for how to get it there. For example, if the department is going to hire five engineers in the next five years, then Siemens will provide a recruiting and training roadmap.
The Share360 program is also designed to fill in gaps. Running a tool and test program can be very expensive and it's difficult for hospitals to manage, according to McCallum, but that's something that Siemens is offering to do on their behalf as part of the program.
"They all have this aspiration to mature and grow more value within the organization and that's where we want to help them," he says. "We've been doing this for a long time and we know how to do it efficiently and in a quality way."
Advocate's Vanderzee is on the advisory board for the Share360 program, which Siemens meets with routinely to get an understanding of what the departments need as they mature. The program was essentially built on the board's advice and input.
"The manufacturers see the advantage of partnering with the in-house programs because if they like the equipment and the support provided, then there is a better chance they will be the next replacement option for them," says Vanderzee.
Advocate purchases most of its equipment from GE Healthcare, which also understands the customer's desire for a more flexible service agreement.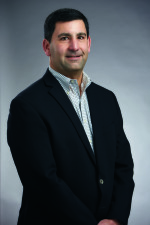 "Service contracts by their very nature are custom-designed solutions," says Rob Reilly, vice president and general manager of GE's U.S. and Canada services business. "Every contract is different and, within agreements, every device may have different coverage levels or maintenance strategies."
GE has a variety of contract options that range from fully outsourced with 100 percent risk transfer to in-house engineer training and backup support.
When a piece of equipment fails, Advocate's first step is to have the in-house engineers assess the problem. If it's something they can't repair, then they will have GE engineers come in to fix it.
"For our organization, we never say we're not going to use the manufacturer," says Vanderzee. "We always have the manufacturer as our primary support whether to do the work day to day or to be our backup."
Like Siemens and GE, Philips Healthcare also partners with its customers to help strengthen their in-house teams.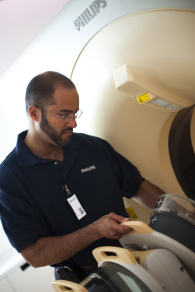 "The OEM that recognizes that in-house teams are a chosen path of many health care organizations and works with the in-house engineers to provide shared service support and tools will ultimately have a stronger service partnership," says Rob Stevens, general manager of imaging systems customer services at Philips.
The company's RightFit Service Agreement Support or Assist offers secondary support to in-house teams as well as on-demand support and service that complement agreements with an ISO.
"Helping in-house teams to optimize operational and clinical pathways and care delivery [as well as] reduce variation and waste avoids complications and can help improve the patient and clinician experience," adds Stevens.
Beyond imaging
The major imaging manufacturers are not the only companies taking a more customizable approach to service contracts. Other companies include Dräger, a vendor for patient monitors, ventilators and surgical lights, and Getinge, a vendor for anesthesia machines, patient monitors and medical beds. Each describe a similar evolution taking place in their own service agreements.
"We take a partnership approach with hospitals to provide a service plan that is right for their particular situation and capabilities," according to a Getinge spokesperson. That involves a menu of training programs, extended warranties and service contracts that include options pertaining to labor, parts and training.
"Over time, Dräger technicians develop very close professional relationships with their counterparts in hospital biomed or clinical engineering," says Joe Phelan, director of field service at the company. "The Dräger tech is looked at as the expert resource as hospitals begin a process of going in-house."
That can vary from watching the Dräger technician perform preventive maintenance work to phone conversations in which they walk the in-house engineer through an issue.
"This relationship becomes a challenge between aiding a customer in need and driving our own business model which relies on us performing the work for a fee," says Phelan. "In extreme cases, this desire to take device work in-house can lead to the outright recruitment of the local OEM technician, especially in those cases where a strong, almost personal, relationship exists."
ISOs are partners, too
The latest IMV reports revealed that the average age of CT, MR, SPECT and PET equipment is growing year over year. That trend, largely due to shrinking hospital budgets, has contributed to a thriving and sophisticated market for independent service organizations.
Companies like Consensys, BC Technical, Oxford Instruments and the IMES division of Richardson Healthcare, just to name a few, have all carved out competitive ISO operations that offer hospitals a value proposition unique from OEMs and in-house teams.
Ken Smith, executive vice president of BC Technical, explains that CT scanners used to be upgraded every five to seven years, but that's now become seven to 10 years. This trend is creating a greater need for ISOs, since they specialize in servicing equipment that the OEM has declared end of life on.
"We extend the life of the equipment by maintaining technical expertise and parts to support the systems far beyond the point when the OEM walks away," says Smith.
These companies usually hire experienced field engineers with OEM training and provide ongoing training to keep them updated. They also implement parts harvesting and parts repair solutions to get the infrastructure in place to support the equipment as it ages.
Oxford's field service staff is almost entirely comprised of former OEM service personnel. Because of that, the company claims that its quality of service is on par with, and in some cases exceeds, service offered by the OEM.
"Unlike titanic-sized OEMs, we are able to steer our service in many directions and craft our offerings to meet very specific and changing customer needs," says Richard Geertson, director of service at Oxford.
Smith points out that the OEMs have different long-term growth strategies compared to ISOs. OEMs' strategy is to sell more equipment, whereas ISOs' are more focused on developing the resources and technical parts to extend the life of the system.
While some ISOs may partner with individual manufacturers, Smith says BC Technical partners with all of the major OEMs for its multi-vendor service lines. For example, when an OEM takes control of all the equipment in a hospital, it will give BC Technical contracts for the equipment that it doesn't own.
Like OEMs, ISOs are also partnering directly with in-house teams. BC Technical offers different levels of service to help the hospitals meet their end goal, but they usually have a minimum contract that only includes preventive maintenance.
"Just as we have with the OEMs, we have elected to partner with [in-house teams]," says Smith. "With these hospitals going in-house, we don't see it as a competitive thing. We see it as an opportunity to partner and to expand our presence in each of the facilities."
They help in-house teams become what they call "service independent" by evaluating the teams, customizing training programs and getting the engineers to the point where they can service the equipment on their own.
"As their people get competent and confident, then we start shifting those service contracts to be less encompassing," says Smith. "In some instances, we will just provide remote or on-site support as needed."
Oxford also has partnerships with several health organizations to provide the in-house teams with parts and technical support. However, the company thinks this trend has a much bigger impact on OEMs because they generate long-term revenue from point of sale service.
A vital 'part' of the puzzle
For hospitals, particularly those utilizing equipment no longer serviced by the manufacturer, parts are an important piece of the equipment maintenance equation. There is no single right answer for where to get parts and the options are increasingly competitive.
Advocate's first choice is OEM parts, but if they're not available, or it's not an area the OEM is supporting, then it seeks out a part refurbisher. However, that strategy could change if the price isn't right.
"If the price of the parts from the manufacturer is not keeping up with the market, then we will ask if they can match the market price," says Vanderzee. "If they are willing to come close, then we will continue to use those parts. But if not, then we will start outsourcing outside of the manufacturer."
For Richardson Healthcare, a provider of high end diagnostic imaging components, the right third-party parts provider actively supports an in-house service model.
"We believe alternative service offers the opportunity to radically change a hospital's cost structure, and that is where we can help with parts, tubes, training and technical support," says Pat Fitzgerald, the company's executive vice president and general manager.
Because of the cost and complexity typically associated with CT tubes, having an established expertise in them has become a key part of Richardson's value proposition.
Of course, not all parts providers are created equally. Fitzgerald warns that pricing shifts in the equipment market can lead to companies popping up without true knowledge of the platforms they work with, resulting in hospitals and imaging facilities getting burned by shoddy work.
"Knowing your parts provider will help determine if those costs savings translate into value," says an AllParts Medical spokesperson.
He adds that third-party companies with good quality management processes and controls, facilities and equipment to test and repair parts and make necessary investments in talent, can deliver the same level of quality as OEMs. Without those pieces in place, the quality of the parts could suffer and that leads to prolonged downtime.
In any discussion regarding third-party parts, it's also important to understand the different terms, since they can have varying definitions. When vendors use "tested" or "refurbished" to describe their parts, customers should ask what that means and what those processes look like.
"The answers to these questions can help determine if this is a vendor you want to trust with your business," says AllParts.
In some cases, jumping head-first into lower-cost third-party parts solutions without conducting due diligence can wind up costing more in the long run.
A cautionary tale comes from Stanford Health Care, which purchased third-party batteries for its infusion pumps believing they work just as well as the OEM batteries, according to Harvey Fortune, senior manager of biomedical engineering at Stanford.
"The OEMs will [take out] all of the third-party parts and put their own parts in there because they have to validate their repairs and they won't validate it if there are third-party parts in it," he says.
Because of that, the health system makes it a priority to either have an ISO repair equipment with third-party parts or to purchase parts directly from the OEM.
Mandatory training
At the AAMI conference, George Mills, director of engineering at The Joint Commission (TJC), announced that the organization will be undertaking new measures to ensure that in-house engineers are properly trained.
"Before it wasn't a regulatory requirement and that is why a lot of hospitals were saying they don't have money for things and then the training was ad hoc and that puts people at risk," says Fortune.
For high-risk equipment, or equipment that requires vendor training, Fortune budgets so that he can send his staff to factory training. High-risk equipment includes anesthesia and dialysis systems, which require certification to service.
For low-risk equipment, he will have one engineer go for factory training who will train the rest of the staff.
Many of the OEMs are restricting access to their documentation and logins to their machines unless the engineer is properly trained. To gain access, they also require software service agreements that are billed on a subscription basis.
"Right now everything is software-driven, so when changes are made to the documentation it's just a matter of changing the firmware on a piece of equipment, but with each firmware there are changes in the documentation," says Fortune.
Not slowing down
This year's AAMI conference was a record-breaking one with 2,603 attendees, up from about 2,200 last year. This is a sign that more health care organizations are serious about improving and growing their in-house teams.
Siemens' McCallum says this is a trend that has grown over the last five years and he doesn't see it slowing down anytime soon.
"There are a lot of people who are really good at repairing equipment and doing it faster and at a very high quality," he adds. "What I see with departments is that they are moving up the value chain and trying to rationalize the economics and quantify the quality aspects of [strengthening their in-house teams]."