By John Vartanian
Recent years have seen tremendous growth in the use of virtual reality in health care.
Although its uses are beneficial for patients across the life span, virtual reality is particularly effective with children and young adults.
Virtual reality (VR) is a state-of-the-art system that creates a 3-D, computer-generated environment, allowing users to be transported out of their current environment and into an entirely new "virtual" world. This goes far beyond a simple handheld video game. It is an advanced system that uses a combination of cutting-edge technologies to create a realistic, interactive experience for the user.
Goggles, known as optical head-mounted displays (OHMDs), along with specialized software, deliver high-resolution sights and sounds that provide users with an "immersive experience." Patients can tour space, swim with whales, play soccer, bowl, visit the beach, or walk around a zoo. The devices are controlled by joy sticks, rumble pads, head movements or even the user's breath. Apps can be downloaded and used on smartphones in conjunction with the OHMDs.
In the context of pediatric health care, VR is becoming an effective, drug-free supplement for some common childhood medical conditions. It is an ideal tool in the medical toolbox for children, who are experienced in and attracted to video games and devices. Researchers posit that the mesmerizing 3-D sights and sounds of VR provide "virtual distraction," taking over the patients' visual and auditory senses to the point that pain, discomfort or anxiety are reduced or even eliminated. Basically, kids are so distracted that they forget what is going on around them. Physicians at several hospitals with pilot programs note that VR gives patients positive experiences in miserable situations, improving their moods and allowing them to be kids again and just have fun.
The typical kid hates shots, but for many, shots are part of their weekly or daily medical regimen. Examples include chemotherapy, IVs, drawing blood and infusions for hemophilia. Even vaccinations can induce fear in young patients. Because their arms must be free for these procedures, VR can be experienced using head movements and breath. By engrossing these children in a virtual world, VR calms them down, easing their anxiety and distracting them such that they cooperate better with caregivers. The process is then faster, easier and more pleasant for everyone. Additional benefits include less parental distress and less staff time, thereby resulting in reduced costs for the hospital.
Many children's hospitals are exploring the use of VR for pain management with chemotherapy, radiation, sickle cell disease and burns.
With burns, admittedly one of the most painful conditions, patients must undergo regular wound care, dressing changes and rehabilitation activities. As noted in a report by the National Institute of Health (NIH), to control pain, physicians must often use potent narcotics, which come with the danger of increased tolerance and dependence. However, the NIH also reports that in studies of teenage burn victims, using VR helps decrease pain levels, anxiety and time spent thinking about pain. These results point to the use of VR as a drug-free supplement to traditional pain treatment, reducing the need for large doses of narcotics.
Likewise, at Benioff Children's Hospital, researchers are looking into the use of VR for children with sickle cell disease, a particularly painful illness for children. Results are clearly positive. One young patient described VR as "a medicine that you don't have to swallow. I've tried it and it's helping me right now."
Children about to undergo tests or procedures often experience "anticipatory anxiety," where they dread the upcoming event because they don't know what to expect. A pilot study at Stanford is using a VR program for "stress inoculation therapy." Children are provided with a VR headset to use at home that gives them a virtual tour of what they will experience on the day of the procedure, familiarizing them with the hospital interior, the recovery room and the staff they will encounter.
It also allows them to practice relaxation techniques. The hope is that their knowledge of what's to come will reduce stress and anxiety and perhaps eliminate the need for sedation prior to the event. With procedures such as MRIs, where patients must remain motionless in a closed space, VR helps children comply by allowing them to watch movies, listen to music or take advantage of VR's other attributes. The use of VR during MRIs can also ease feelings of claustrophobia.
VR is also useful for children with autism, a mental condition characterized primarily by an impaired ability to form social relationships, communicate with others and navigate the world around them. With these children, VR has been used to simulate classrooms, so they can work on relationship building and communication in a safe environment. Ongoing studies are also exploring VR for use with PTSD, phobias, radiation therapy, stem-cell transplants, phantom limb pain, physical rehabilitation and dental care.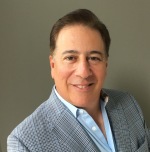 One of the best things about VR is that it has no known side effects. Pilot studies at numerous hospitals have produced positive results to date, and researchers are pursuing other applications for specific medical conditions. However, so far, these investigations have been limited in scope, confined to small numbers of patients for short-term or intermittent use. Large-scale clinical trials over the long term are required to verify the benefits, or identify drawbacks, of VR in the pediatric health care setting. At the moment, though, a review of the evidence from children's hospitals around the country shows a lot of promise that VR is safe and simple to use, improves young patients' cooperation and compliance and can serve as an effective drug-free supplement or replacement for many pediatric treatment protocols.
About the author: John Vartanian was the founder as well as the president and CEO of Medical Imaging Resources for 23 years. Medical Imaging Resources provided high-end mobile and fixed-site imaging systems, MRI, CT, nuclear medicine and cardiac cath labs to the market for over two decades. John Vartanian has worked in the high-end imaging market since 1985.