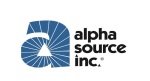 Alpha Source acquires BC Technical, doubles size
November 21, 2017
by
John R. Fischer
, Senior Reporter
Alpha Source Inc. has acquired BC Technical Inc., making it one of the largest independent imaging services and repair solutions companies in the U.S.

The buy, completed last week, doubles the size of Alpha Source and enables it to expand its service offerings and geographical scope to meet the market needs of health care organizations that are looking for service providers to help extend the life of existing medical equipment, much of which is estimated to be approximately 20 years old.

"By offering a full [range] of imaging modality services, plus parts and training, we can help customers extend the life of their medical equipment," Rick Lytle, the CEO of Alpha Source and BC Technical, told HCB News. "Further, because of the rapidly consolidating health care marketplace, with systems and hospitals and imaging centers becoming bigger, we're in a better position, given our nationally-scaled footprint to service larger customers, including our OEM and asset management partners."

BC technical is the fifth company to be purchased by Alpha Source in less than three years, with the deal following its acquisition of Medical Optics earlier this year. It also supports the projection of substantial growth expected to take place within the imaging service provider market as health care providers seek out quality and value-based repair and replacement options, to better manage costs.

The acquisition enables Alpha Source to expand its ultrasound and bone densitometry services to include maintenance, repair and refurbished equipment for CT, MR and molecular imaging modalities.

The addition of BC Technical brings the employee count to 350, with field engineers located in major markets nationwide and servicing customers across both companies, primarily in field service, sales, marketing, service parts, distribution and supply chains.

"We anticipate, over time, that BC Technical customers will receive even higher quality and more rapid response time, because with the addition of Alpha Source's field engineers and part supply chain expertise, we will be even more responsive to both BC Technical and Alpha Source's customers," said Lytle.

Alpha Source headquarters will remain in Milwaukee, Wisconsin. Additional BC Technical and Medical Optics locations are in Chicago, Illinois; Fort Lauderdale, Florida; Louisville, Kentucky; and Salt Lake City, Utah.

Financial details were not disclosed, though both Alpha Source and BC Technical, as private companies, will be financially stable due to the backing of Baird Capital, a private equity investment firm which acquired Alpha Source in 2015 and is now the owner of BC Technical through this deal.