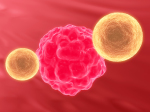 MR could predict survival and treatment response for patients with brain metastasis
December 15, 2017
by
John R. Fischer
, Senior Reporter
A noninvasive MR procedure may be able to predict possible lengths of survival and chances of response to immunotherapy for cancer patients whose disease has spread to the brain.

Researchers at the University of Liverpool's Department of Biochemistry and the Walton Centre Neurosurgery Department are indicating that Diffusion Tensor Imaging (DTI) may spare patients from undergoing life-threatening surgeries and enable physicians to make quicker, easier and safer assessments on the best course of action. Their findings were published in the journal, Cancer Research.

"There is huge excitement about immune therapy in brain tumors, but without the time and risk of a neurosurgical operation, it is impossible to know which patients should have treatment," Dr. Rasheed Zakaria, a neurosurgical registrar and research fellow from the University of Liverpool and one of the co-authors of the study, said in a statement. "Since most patients with a brain tumor undergo MR scanning, we asked the simple question, 'Are there any changes on the MR scans that correlate with the brain's immunological reaction to the cancer?'"

The spread of metastases to other organs, the brain being a frequent one, often prevents the successful treatment of cancer. Chemotherapy and immunotherapy are often chosen as treatments options. Chemotherapy, however, can be riddled with unwanted side effects, whereas immunotherapy does not work on everyone and has no simple test for determining who will benefit from it.

Researchers performed DTI to analyze brain tumors in 26 patients and sampled the same areas for comparative biochemical tests, finding matching results between the two that indicate that higher levels of immune reactive cells surrounding these tumors indicated a longer chance of survival, regardless of the type of cancer the patient had and other biological factors.

"This result suggests that the immune system is holding in check some metastatic cancers and that monitoring just one metastasis in the brain is a reflection of the body's overall control of the disease," said Professor Philip Rudland, a biochemist at the University of Liverpool and one of the leaders of the project, said in a statement.

The study will be repeated in a larger group with brain metastases to verify the findings with the approach, then tested in a trial for selecting patients for immunotherapy.

Research materials were provided courtesy of the Walton Research Tissue Bank.