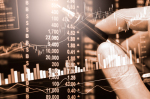 X-ray detectors market to reach $3.31 Billion by 2022
February 12, 2018
by
John R. Fischer
, Senior Reporter
Growth in the X-ray detector market is expected to climb to $3.31 billion by 2022, according to a report by MarketsandMarkets.

From its 2017 value of $2.53 billion, demand is expected to rise at a compound annual growth rate of 5.6 percent, driven by increasing public and private investments in digital imaging technology and the benefits and reduced costs of digital detectors.

"Ever-increasing pressure to cut cost has compelled HC systems globally to rationalize their spending and invest in technology that will provide maximum benefits," Rajiv Kalia, associate director of health care and Matthew Southmayd, senior director of health care at MarketsandMarkets, told HCB News. "The ability to screen large numbers of patients at a much lower cost, the time savings over traditional X-ray technologies, a significant reduction in radiation exposure for patients, reduction of chemicals and films in the facility, and the decreasing price of the technology has made this an area of high investment."

X-ray detectors can enable reductions of up to 90 percent in radiation exposure and decrease scanning time from 15 minutes with traditional X-rays to two minutes on average with digital. Though still costly, prices for the technology have dropped at a rate of 5-10 percent annually.

The report breaks the market down into various categories, including application, with advances in medical technology, a growing geriatric population and increases in orthopedic and cardiovascular procedures expected to propel medical applications at the highest rate.

Demand is also based on type with flat-panel detectors currently holding the largest share of the market due to the advantages of FPD-based portable digital systems, such as high-quality images and faster scanning; decreasing prices; and a greater desire for retrofit FPD-based digital X-ray systems.

Another driver is reimbursement cuts for analog X-rays, with providers submitting claims for film-based X-rays experiencing 20 percent reductions since 2017 and those with computer radiography-based X-rays set to incur 7 percent reductions between 2018 and 2022, followed by 10 percent reductions in 2023 and beyond.

This will effectively move hospitals to more modern platforms, with many already purchasing DR systems and the majority converting their CR ones to DR to avoid paying higher costs associated with new X-ray systems. Studies have demonstrated that such changes could potentially lead to a 40 percent increase in the adoption of X-ray detectors.

Kalia and Southmayd say that in addition to the benefits stated above, other innovations in this field are likely to accelerate its adoption, thereby contributing to the increase in its market value.

"There has also been a growing trend of using wireless x-ray detectors, which enable freely positioned exposures, better workflow, improved image quality, instant imaging and infection control," they said.

North America currently leads the market due to technological innovations, increasing health care spending, the availability of venture capital and government funding, and an increasing incidence of chronic diseases.

In addition to application and type, the report examines contributions of panels and portability.

Key players in the market include Varian Medical Systems, PerkinElmer Inc., Thales Group, Canon Inc., Konica Minolta Inc., Teledyne DALSA Inc., Fujifilm Holdings Corporation, Agfa-Gevaert Group, Carestream Health, Vieworks Co. Ltd, Analogic Corporation, Rayence, YXLON International GmbH, DRTECH, and Hamamatsu Photonics K.K.