By Sheela Ramamurthy and Jamie Philyaw
The promise of community-based care management is not lost on today's payers and providers. Networks designed to address the unique population health needs of a local region are realizing notable success with the implementation of such programs.
Community Care of North Carolina (CCNC) is a prime example. A not-for-profit corporation created to foster and enhance the quality, efficiency and access to health care services and provide population management interventions for high-risk patients. CCNC provides essential support to safety net clinicians and vulnerable and underserved populations. CCNC has a strong focus on low income individuals, especially those with multiple chronic conditions living in rural and underserved areas of North Carolina. CCNC has brought together physicians, nurses, pharmacists, hospitals, health departments and social service agencies to improve access to care for North Carolina's vulnerable populations. The program's success speaks for itself: An independent evaluation by leading actuarial firm Milliman Inc., found that CCNC saved nearly a billion dollars over a four-year period.
Yet, like any forward-looking organization, CCNC realized that early success would not necessarily equate to long-term sustainability of its model. As best practices have emerged in recent years, the organization has continued to evolve and adopt better strategies to achieve optimal outcomes.
In 2016, CCNC identified the need for an advanced integrated medical management solution that would provide clinicians with tools to optimally manage a member's health along the health care continuum. Their goal was to find a medical management system that integrates health and wellness, care management (including complex care and transitions of care), and disease management to provide the user a 360-degree working view of a member.
Following a rigorous discovery process, the organization chose to partner with VirtualHealth to deploy a comprehensive medical management platform. The partnership proactively addresses the health needs of its high-risk populations including the developmentally disabled, aging adults, pregnant women with high-risk complications and those with chronic health conditions.
Barriers to coordinated care
Extracting the greatest value from a care management strategy requires turning health care upside down. Traditional transaction-based models must morph into a proactive approach that tackles "whole-person", patient-centered care.
Specifically, CCNC programs are designed to engage patients in a collaborative process to manage medical, social, and behavioral health more effectively.
Data is a fundamental part of this transformation. CCNC needed integrated functionality that could pull data in real time from a variety of disparate sources into an enterprise data warehouse to address a standard set of guidelines for care management activities including:
• Population Stratification, Case Identification, and Member Assignment — The application of a common series of criteria and measures to the enrolled population to describe the distribution and severity of illness, and the index of resource utilization; assigning members to certain risk strata for care management, disease management and other preventive health programs.
• Member Care Coordination — The provision of structured interventions to targeted groups to ameliorate bio-psycho-social risk factors and provide ongoing monitoring of the effectiveness of the care coordination effort.
• Clinical Data detailing patient medications, allergies, claims, and lab information.
• Educational materials, including articles, pictures and videos of specific conditions, treatments, etc., for patient education and empowerment.
• Community resources data to allow care teams to quickly connect members with appropriate community services they need.
Taking hold of next-generation care management
A wide array of population health and care management platforms have entered the market in recent years, although most lack functionality that truly supports interoperability and easy flow of information between data silos. In addition, gaps often exist in terms of addressing social determinants of health and the variances in population demographics across CCNC's 13 regions. For example, a diabetic patient pool for one region may have markedly different financial resources and care options available when compared to the diabetic population of another region.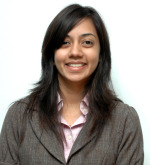 The VirtualHealth platform helps address these gaps through extensive capabilities, including care, case, and disease management tools, provider and member dashboards, and multi-source integration. By using the cloud-native platform, CCNC can collect and analyze diverse datasets, track behavior, appointments, medications, hospitalizations, life skills developments and movement between care environments. Ultimately, the platform provides an intuitive solution for the entire care team to be more productive and efficient.
The whole-person view provides the needed transparency into a patient's medical history and current lifestyle, which enables proactive patient management. The platform not only includes specialized reporting, assessments, and analytics, such as multi-dimensional risk stratification and intuitive reports, but it also generates dashboards that effectively capture trends of individual, sub-group, group, and population levels. These dashboards help providers and care managers identify opportunities and changes over time to enhance outcomes and reduce unnecessary expenditures.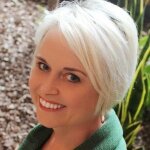 Growth of community-based care networks represent an important step toward realizing the goals of value-based care. As these models continue to mature, optimal care management will increasingly be tied to technological infrastructures that support interoperability, high-level analytics and actionable insights that move the needle on outcomes.
About the authors: Sheela Ramamurthy is chief client officer at VirtualHealth. Jamie Philyaw is vice president of Care Management at Community Care of North Carolina (CCNC).