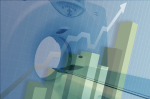 Global CT scanner market to exceed $7 billion by 2024
April 18, 2018
by
Lauren Dubinsky
, Senior Reporter
The global CT scanner market was worth $4.7 billion in 2016 and is expected to surpass $7 billion by 2024, according to a new Global Market Insights report.

This growth can largely be attributed to the rising prevalence of chronic diseases like cardiovascular diseases and cancer, and the increasing demand for minimally-invasive diagnostic tools. However, the availability of refurbished CTs, radiation exposure risk and the high cost of new CTs will impede growth.

Portable CT scanners are gaining popularity because their mobility and flexibility shorten installation time and help facilities reduce logistic issues. However, the stationary CT segment dominated the industry in 2016 — the adoption rate is high among large hospitals and institutions that perform a lot of CT exams each month.

CT scanners are also in high demand in ambulatory surgical centers since they require less space on the floor and have faster scanning times than other modalities. Patient volume is increasing in these centers because the wait times are shorter, costs are lower and they are located in convenient areas.

In terms of scanner architecture, O-arms had a larger market share than C-arms in 2016 and that trend will continue throughout the forecast period. This is due to the ability to use O-arms for a wide range of clinical applications such as spinal surgeries and spinal instrument placement.

Based on technology, the cone beam segment is predicted to grow the fastest over the forecast period. The factors contributing to this are technological advancements in scan time and the heightening demand for cosmetic dentistry for dental disorders.

The mid slice segment will also experience significant growth because of its usefulness for a variety of applications including lung analysis, CT colonography, CT angiography, dental scans and cardiac perfusion.

Human applications made up the largest use case for CT in 2016 compared to veterinary and research applications. The growing number of patients suffering from cardiac, neurological and oncological disorders is driving the demand for CT scanners for human diagnostics.

The Asia Pacific region held the largest market share in 2016 and is expected to continue to witness a "robust growth rate" through 2024. The region's large population, the rising incidence of chronic diseases, growing elderly population, and higher disposable income contribute to that.

The North American CT scanner market will experience "healthy growth." In addition, the German market will be driven by portable CT scanners and the presence of mobile stroke units, the Mexico market will be fueled by a greater awareness about early disease diagnosis and treatment and the South Africa market is growing due a large patient population with unmet medical needs.

The prominent companies involved in the market include Canon Medical Systems Corporation, CurveBeam, Hitachi Medical Corporation, Koninklijke Philips, Neusoft, Samsung, Shenzhen Anke High-Tech, Xoran Technologies, United Imaging, Siemens Healthineers, Planmed Oy, Medtronic, Koning Corporation, GE Healthcare, Carestream and Accuray.