Machine downtime can cause all kinds of problems for a facility. From scheduling messes, which lead to patient dissatisfaction, to the loss of income, to workflow disruption and more.
It's costly in time and money. That's why we reached out to Glassbeam, a machine data analytics company that has introduced technology they've used in other industries into the healthcare market. Puneet Pandit, Glassbeam's founder and CEO talked about some of the work being done with machine data analytics and the potential benefits for healthcare.
To begin, he explained that machine analytics in healthcare can be used for a wide range of equipment, from MR to ultrasound, to cath labs and beyond. "All these are heavily engineered machines running sophisticated software, generating logs all the time," said Pandit.
Those logs are a goldmine of information about the health of the machine, and when someone is actually paying attention to that feedback, there's a good chance that unplanned downtime can be minimized if not avoided all together.
"Data can be collected at intervals of five minutes, 15 minutes, as a daily dump or any number of other scheduled times," said Pandit. Then, he said, the trick is to take that information and use it. "You would combine it with service information, and things like service information records from CMMS [computer maintenance management systems] can be combined with machine signals to make the decisions more accurate and data-driven."
Even the analysis of the collected data can be customized. As it flows in, for example, rules can be applied that run every 10 or 15 minutes, or whatever time frame you decided. "Based on that logic, you can detect some failures. Essentially, what you're doing is making the environment much more predictive about part failures and system failures," said Pandit.
As is often the case in healthcare, this is another technology that's been in use in a different industry sector for some time. For Glassbeam, their start was in the software sector, working with big companies like IBM and Dell, among others, to monitor their data storage machines. That technology can last 25 years, if not longer, and when you're dealing with multi-terabyte warehouses of servers and high customer expectations, the value of those systems can easily range well past some of the most expensive equipment in a typical healthcare facility. Since it is a fairly new technology to healthcare, however, inroads still need to be made. According to Pandit, the industry is very close-knit since it's the big five of OEMs holding sway over the medical equipment sector in the majority of modalities where machine data analytics would be most beneficial.
Even with the expected reluctance from the OEMs, there are many ISOs with plenty of knowledge in the market, able to provide information about how the machines need to and can be maintained. According to Pandit, there's enough knowledge there that rules can be created for monitoring based on data collected.
Through the collection and dissection of data, a real-time proactive notification can be created. "So, for example, in the case of a CT tube failure, we could provide notice about seven days in advance. We can predict this CT tube may be failing with a high degree of confidence. The action is to have the engineer go and look at the machine and verify that it's operating within parameters," said Pandit. If the check confirms that it is indeed failing, a new tube can be ordered days earlier than it would have been if the facility would have ordered only after a failure.
HIPAA compliance doesn't factor in since it's machine operational data – not patient data – being collected. A facility's IT department will still usually have a heavy involvement, at the beginning at least. Arrangements would be made to get the needed data onto the cloud in order to access and analyze it. The process, Pandit said, usually takes two to four weeks from greenlighting to functional.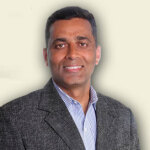 While there are other players in the field, at least in Glassbeam's case their pricing structure is based per machine per year rather than the data amount or frequency of the data gathering and analyzing. "Whether we collect every 15 minutes or 24 hours, it doesn't matter on our pricing. While we do incur a cost with that stored information, we are focused on bringing value to the market."
Currently, Glassbeam's focus is on MR and CT from a couple of OEMs, but Pandit said there's a roadmap with plans to bring other modalities like ultrasound, cath labs and physiological monitors into the fold in the future.
With continuing pressure to drive down the cost of healthcare while improving efficiency, having machines more accurately tell us when they hurt will be an in-demand tool.