Scot Mackeil and Rob Kerwin are two very different people with very different backgrounds. For 23 years, Kerwin has been general counsel to the ISO trade association IAMERS, and testified before Congress on ISO issues. Mackeil is a veteran biomedical engineer and current AAMI and GE Healthcare "BMET of the Year".
Despite their differences, the FDA's investigation (and subsequent report) on third-party service, and new initiatives to introduce service legislation like HR 2118, have given Kerwin and Mackeil a common cause: more efficient relationships with equipment manufacturers that will not compromise market competition or patient safety. Healthcare Business News sat down with the two of them to find out more.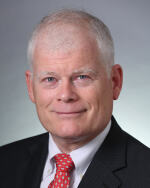 HCB News: What would you say were the key findings in the FDA's recent report on third-party service?
Rob Kerwin:
There were four top takeaways that the FDA highlighted in their report. The FDA does not recommend additional regulation of servicers of medical equipment. The FDA does not believe that additional regulatory action is warranted based on the available information and findings. The FDA found evidence of "high quality servicing." The FDA noted that third part servicers are "critical" to the health care ecosystem.
Scot Mackeil:
I think it's important that I begin by saying my views on this matter are my own, and in no way represent the views of my employer. For me, the report indicates the FDA has heard, seen and recognizes the concerns of the HTM, ISO and OEM segments of the healthcare industry and the talking points that came up at the workshop in October 2016.
In the light of the report, equipment manufacturers lobbyists can no longer point to a "serious threat" to public safety in their efforts to stifle right to repair legislation or advocating for legislation like HR 2118.
HTM was also invited to "step up its game" in certain ways in the report, something I think should be done with alacrity and speed. Standards development is underway, but adoption and implementation are another matter. It is one thing to design and write tomorrow's standards and procedures, it's another to get them into practice. I think the FDA's collaborative communities offer is outstanding and something all stakeholders should embrace. Based on what I saw at AAMI 2018, I have great expectations and a feeling that we will all be stronger together.
HCB News: When the FDA says objective evidence of a safety issue was not sufficient to warrant further regulation, do you think that means more evidence is needed or that there isn't a problem? Is the language intentionally vague?
Scot Mackeil:
Many of the parties in this debate have never worked in hospitals every day and may not be aware that every hospital in America has a robust risk management department that is at the core of their safety management and QA programs. Among other things, this department is responsible for compliance with the Safe Medical Devices Act of 1990, a federal law.
Every hospital has a well developed system to receive and manage reports of patient safety related events and abnormal occurrences, including complaints about equipment failures from caregivers, called a "safety report" or "incident report". Hospital employees receive regular education about the reporting systems and their use. Events that result in patient injury or death, (including those involving a medical device) already trigger comprehensive, mandatory reporting to the manufacturer and the FDA.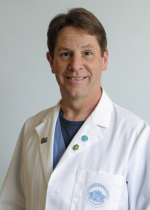 I have worked closely in support of this process many times in my career and can tell you, hospital employees take this duty very, very seriously. So I believe that when the FDA says there is "insufficient evidence," I agree and thanks should be extended to the countless risk managers and hospital employees who have submitted safety reports, Form 3500's, MedWatch and MedSun reports, and practice excellent care every day.
Rob Kerwin:
I will add that while some trade associations representing manufacturers contend the FDA had a "blind spot" IAMERS does not share their view.
The FDA uses in its report, among other data points, the Medical Device Reports ("MDRs) to monitor device performance, detect potential device-related safety issues and contribute to benefit-risk assessments. While not perfect, this system has examined reports and of the 4,301 MDRs identified, three reports contained sufficient information to conclude that servicing caused or contributed to a death. A conclusive relationship between third-party device servicing and adverse events was not established.
HCB News: For hospitals and other medical industry stakeholders, what are the concerns regarding new legislation being introduced on behalf of OEM organizations?
Rob Kerwin:
Hospitals and healthcare systems welcome choices. Independent and in-house servicers offer choices. Regional and rural hospital representatives with whom we have spoken are concerned that manufacturer supported legislative and regulatory efforts may increase costs and reduce competition from third-party servicers without evidence of increased public safety.
In an era of smart regulation, is there really a basis to add to the costs of third party and in-house servicers? Will these costs, if allowed, necessarily be eventually passed along to the patient, or will there be fewer choices? Is this press for further legislation and regulation really about patient safety?
Scot Mackeil:
The FDA report brought important issues into the sunlight, but the FDA is in the business of implementation and enforcement of laws and regulations that protect the public health. Were the FDA to be presented with new legislation to enforce, they would do so. Therefore, if any new legislation is to be presented, HTM and ISOs need to have helped craft it in a fair and balanced manner.
HTM and ISO stakeholders need to work diligently at state and local levels with their state and federal legislators. We need a grassroots counter campaign to write and call our representatives on the issue of 2118 as well as state level R2R bills. The message needs to get into new channels, it needs to get out to caregivers and healthcare supply chain managers in their journals and media.
Up until now, when we think about service legislation, HTM/ISO has been reacting to initiatives enacted by the medical equipment manufacturers' paid lobbyists and trade associations. What if we collaborated with the manufacturer trade groups to address the issues on our own terms, prior to having them dictated to us from a play book written by others?
Instead of legislation that leaves certain groups out in the rain, we ought to develop high-quality collaborative regulations, standards and practices that make supporting the hospital BMET, CE, the ISO, the hospital, caregivers, patients, manufacturers and America's healthcare system the common goal.
HCB News: Is a greater level of standardization needed in equipment service? If so, how do we get there in a way that promotes a level playing field and competitive options for hospitals?
Scot Mackeil:
Based on my years of experience, standardization is needed in many key areas. My colleagues in AAMI and the ACCE are doing a great job at addressing this on a larger scale, but I do have three personal favorites, which I'll recap here.
The first is concerning Service Manual Standards. If a document is to be labeled as a "service manual" this should be legally defined and required. At minimum, a document labeled as a "service manual" should meet the NFPA-99 definition and should be required to specifically include sections on diagnostic data and log files, cybersecurity, and clinical network/software systems integration.
A service manual should also contain a parts source cross reference table so if the device goes out of support or is orphaned by a merger or takeover, the BMET has a chance to support the equipment so as to minimize the negative effects loss of support for a key device can have on the care environment. Such a cross reference would also help enhance the quality of later refurbishing and remanufacturing activities.
Some manuals feature elaborate drawings and schematics and comprehensive repair and maintenance procedures, including the passwords to access diagnostic routines. Others have what are basically operators manuals with the words "and service" added into the title. Worse yet are what I call "fake" service manuals, these appear on the surface to be legitimate documents, but key information is just not there. Manufacturers concerned about patient safety should provide well-written comprehensive manuals that all HTM professionals could use to service equipment to the highest of standards.
The next area of concern is with regard to preventive maintenance (PM) standards. I have seen a lot of variability in OEM PM "procedures" in similar device types and classes. Some robust and comprehensive, others little more than the same pre-use check the users would perform. In comparison, a "standard" that could be held out as an example, is the ECRI health devices PM procedures document. For me, PM procedures published by an OEM should meet a minimum, professionally set standard for a given device-type for basic common core content, include a clear and comprehensive method to fully test and verify the output/function of the device, and ensure that all key safety features are intact and functional.
In an era when so many devices are driven by software, this is even more important. PM and performance verification procedures are among the key tools used by the BMET in their role in maintaining a safe environment of care for patients and caregivers.
Another important area of standardization concerns diagnostic data ports and communication protocols. Do we (HTM) own the data contained in our hospital's equipment? Anyone who has done any automotive work knows that they can jack an inexpensive code scanner into the OBDII jack under their steering wheel and read the common systems failure codes and their histories on a tablet or smart phone. The Department of Transportation mandated that the car industry implement OBDII on all cars sold in the U.S.
If I had a magic wand, I would ask for a similar thing for medical equipment from our FDA. Some equipment manufacturers have created ways for BMETs and ISOs to do the same thing while others have said only "their" service department may access this data. Timely access to this data is essential, and I think hospitals should "own" this data inside their equipment and manufacturers should be legally required to make it readily available in a "standard" format using commonly available methods. (PuTTY or Hyper terminal for example).
I also have to mention that a lot of companies should be credited for already demonstrating industry best practices. Steris, Draeger and Spacelabs all come to mind and there are many others.
Rob Kerwin:
I think Scot raised a lot of key points there. I'll also mention that we certainly think there should be easier and more standardized opportunities for equipment owners and their designated servicers (in-house and ISOs) to obtain access from the manufacturers to service keys, passwords, A.I.A.T. information and spare parts of medical device equipment. If it's truly about patient safety, and if the equipment has been purchased or leased, why shouldn't the standards include a requirement that manufacturers should cooperate in providing this information? At a minimum, manufacturers should be complying with their longstanding regulatory requirements to provide A.I.A.T. information, as this is a regulatory obligation for radiation-emitting devices. It is not an accident that the Joint Commission imposed a new requirement on healthcare organizations and hospitals last year, that they are also required to possess a library of information regarding inspection, testing and maintenance of equipment and systems. This library includes manuals, procedures provided by manufacturers, technical bulletins and other information. Accordingly, there should be some public accountability and consequences when manufacturers simply decline to cooperate.
HCB News: What do you think the next few months will hold in relation to these matters?
Rob Kerwin:
Sadly, we understand there will be renewed legislative and regulatory efforts on the part of manufacturers' trade associates such as MITA. They are also reaching out to the medical device community and seeking to establish a standard for the servicing of all medical equipment. We are wondering how they can effectively pursue these dual objectives and permit, during the standards development process, an unfettered discussion of all the 'elephants in the room' such as access to service keys by independent and in-house servicers.
Scot Mackeil:
Yes, I agree with Rob. HTM/ISO absolutely should not underestimate the trade association lobbyists and their determination to shape the regulatory landscape to suit their client's global business objectives. I believe HTM has heard the FDA loud and clear and that we will not only meet but exceed the expectations set forth in the report. There has recently been a lot of constructive dialogue between HTM ISO, OEM and FDA, and that level of communication is exactly what this situation calls for.
HCB News: What advice do you have for biomeds and third-party servicers who want their voices heard in this ongoing conversation?
Rob Kerwin:
Outreach really should be occurring with your state and federal representatives. Get your colleagues to write!
Scot Mackeil:
Yes! All segments of the HTM community, from regional associations, individual BMETs, the ISO employees and others need to become politically active and contact their legislators in support of right to repair laws and against HR 2118. Reach out and let your C-suites, coworkers and caregivers know what is going on, and ask for their support as well.
HCB News: What does this whole conversation boil down to? Is there a bottom line that gets lost in the discussion?
Rob Kerwin:
Let's seriously consider adopting the FDA's suggestion of "collaborative communities", where important dialogues could take place between and among all stakeholders. IAMERS would welcome the opportunity to participate. If it's truly about patient safety then there should be more collaboration and less finger pointing. It shouldn't be "days" before a servicer is able simply to receive a manual or obtain an IP address.
Scot Mackeil:
Again, I would say the key takeaway is to look at the big picture and not cherry-pick things that are "good" for specific segments of the industry. The voices of HTM, ISO and OEM have all been heard loud and clear by our FDA. The cards are clearly laid out on the table. With the right perspective, one can see the report is a historical turning point for the medical equipment industry and builds a foundation for a better future for all stakeholders and industry segments.
I agree with Rob. Let's seriously consider adopting the FDA's suggestion of "collaborative communities", where important dialogues could take place between and among all stakeholders.