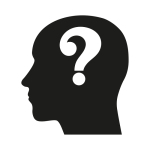 Gadolinium 'roadmap' report issued in journal Radiology
September 17, 2018
by
Thomas Dworetzky
, Contributing Reporter
A "roadmap" for gadolinium was published as a special report in the journal Radiology.

The findings come from the February 2018 "Gadolinium Retention-Research Roadmap workshop by NIH, RSNA and ACR" at the National Institutes of Health (NIH) in Bethesda, Maryland, designed to look at concerns over the safety of gadolinium-based contrast agents (GBCAs) and gadolinium retention.

The report concludes that, "in spite of more than 30 years of use of GBCAs, important information about the biodistribution and tissue interactions of each GBCA in clinical use remains unknown. It is clear that gadolinium retention in a number of tissues, including bone, skin, and brain, beyond 24 hours may occur with all types of GBCAs, although the magnitude of observed retention is greater with linear GBCAs than with macrocyclic GBCAs.

"The observed signal intensity changes in the brain account for only some of the retained gadolinium in the brain and other tissues. The research needed must include consideration of the importance of shorter-term retention (< 1 month) and longer-term retention in different organs."

The senior author of the report, Dr. Herbert Y. Kressel, a professor of radiology at Harvard Medical School in Boston and former editor of Radiology, noted, in announcing the report, that "despite the high level of interest in the gadolinium retention observed in the brains of patients receiving gadolinium-based contrast agents, in editing manuscripts on the topic submitted to Radiology, I noted the need for a more comprehensive, coordinated research program to more definitively address the many important, unanswered questions about gadolinium retention and its clinical significance."

Since GBCA was first approved in 1988, over 450 million intravenous GBCA doses have been given. And while considered safe, there have been some types of GBCAs that are associated with nephrogenic systemic fibrosis, mostly hitting those patients with advanced kidney disease.

The workshop found that the biggest priorities in future research should be to determine if GBCA retention "adversely affects" human tissues, if there are particularly vulnerable populations, and if the retention can be causally linked to clinical issues – both short- and long-term.

"The workshop was helpful in identifying the knowledge gaps that need to be addressed to understand the clinical significance of observed signal increases in the brains of patients receiving these agents, as well as those due to the retention of gadolinium in bone, skin and liver and other portions of the brain that do not demonstrate signal intensity increases on MRI," Kressel said, adding that, "understanding the biologic changes due to the retention in these areas is essential in determining the clinical significance, if any, of gadolinium retention."

Of note, he advised that the workshop underscored the need to study specific populations who might be vulnerable, including post-menopausal, pregnant or lactating women, fetuses and young children, and patients with chronic diseases who undergo a large number of contrast-enhanced MR exams.

The roadmap also underscored that it was crucial to future research efforts that there is standardization and validation of gadolinium and GBCA tissue measurement methods and quality assurance procedures.

Beyond that, the roadmap pointed out the need to work with large population databases, like the Mayo Clinic Study of Aging, in which there are a lot of patients who had contrast-enhanced MR exams. According to Kressel, making use of such a big data approach could help uncover specific areas of concern, which could then be explored in prospective, controlled studies.