By Andrew Colbert

The radiology M&A market is hot. Following the trends of M&A activity in other medical specialty markets, radiology practices are experiencing consolidation like never before.
This high level of M&A activity does not seem to be slowing down. With the trend of physician groups evaluating acquisitions and partnerships, it is important for physician practices to understand what drives their underlying valuation. Not only will this help the practice understand their relative worth, it can also position the practice for a better valuation in the future by knowing where to invest. To do this, it requires taking a step back and looking at the practice with an objective lens.
One of the most important differentiators in valuations in the physician sector is whether or not the group is considered a true "platform." Not all practices are platforms. A platform is a scalable business that has invested deeply in administrative and clinical capabilities, and has growth opportunities through acquisitions and market expansions. These practices are built for scale and command strong growth potential that investors, buyers and partners find desirable. In order to command a premium valuation, it is vital that physician groups evolve into a distinguishable platform in their core markets.
The first step in creating a platform is to understand the value buckets that potential investors, buyers and partners are looking for. Value drivers include:
•
Market Opportunity:
Key to value maximization is being able to affirm how a company is poised for success relative to its own potential competitors in the market. What are the opportunities for organic and M&A growth in the market? What are the dynamics with the local hospitals and health plans in the market?
•
"Industry Leader" Perception:
"Best of Breed" perception conveys how you stand out relative to other competitors. Is the company perceived as a leader in the market? The company's reputation in its current market and region matter to investors, buyers and partners as this reputation can lead to future growth opportunities for the practice. From quality of hospital and client relationships, clinical capabilities and quality measurements to its technology investments in data analytics and workflow, the practice needs to be a true, recognized platform.
•
Financial Performance:
Fundamentally, a company is worth the cash flow that it generates, not in the past, but what is expected in the future. The greater the visibility a company has into future growth the higher the value that outside investors/buyers will ascribe. The financials should also showcase revenue diversification so investors and buyers can see how the physician group can withstand any potential loss of customers or service sites.
•
Strong Management Team:
Management bench strength is absolutely the core and it sums up the key element of what drives business value: leadership emphasizing strategic elements founded on true fundamentals. Investors and buyers are looking for a "backable" management team that can lead it to the next level.
•
Strategic Plan:
Critical to being perceived as a platform is having a solid five-year business plan that lays out the growth objectives for the practice. What is the vision for the organization? What does the company need to make it stronger and more competitive in the marketplace?
Obviously, there is great deal of time and investment involved in creating a true platform. Reviewing a practice's strengths and weaknesses can be a way to determine where investments need to be made or which long-term goals the practice will need outside help to achieve.
While most physician practices typically don't invest heavily in marketing, they should not take for granted that today's referrals will continue to exist tomorrow. As hospitals are acquired, managed care companies consolidate and patients begin to take a greater role in their own care decisions, physician groups need to invest in the value of their brand through marketing and messaging. This will allow all stakeholders in the market to understand the many benefits and service offerings the physician group provides, compared to other market players.
As physicians focus on messaging and relationships throughout the community, placing a priority on relationships with referring physicians is one aspect of the practice potential investors, buyers and partners look for. Stronger relationships with referring physicians equates to more referrals and more business. By fostering relationships with referring physicians, specialty physicians can create deep relationships and become more involved in patient care. Investors, buyers and partners like to see solid relationships where more business opportunities are possible in both the near and distant future.
Successful platforms also stand out amongst the competition by investing in technology. Although this can be a costly investment, technology can be leveraged to increase physician productivity and also potentially drive incremental revenue. Many physicians, including radiologists, can benefit from technology designed to reduce administrative functions and improve revenue capture from more efficient revenue cycle processes. This type of investment provides a more seamless work flow and allows physicians to devote more time to clinical and patient care.
Even if a physician practice is not currently planning on partnering or selling, it is imperative that it continue to invest in growth with the goal of becoming a market-leading platform. If there is no plan to grow, the practice may risk losing market share to competitors. It is important to push to become a recognizable, premium platform by keeping in mind the factors that attract investors, buyers and partners.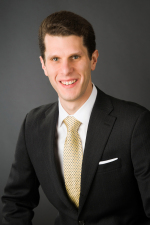 About the author: Andrew Colbert is a managing director and founding member of Ziegler's Healthcare Corporate Finance Practice. Colbert has completed numerous affiliation/merger transactions for physician groups and specializes in advising on strategic and financing alternatives, including merger and acquisitions, capital raising transactions and partnership development.