An editorial by Robert J. Kerwin
On December 17, 2018, the FDA published a draft guidance in the Federal Register for industry and FDA staff that addresses, among other things, manufacturer responsibilities to provide adequate instructions to undertake compliant installations of diagnostic X-ray systems, including access to operating software.
The Guidance, entitled
"Clarification of Radiation Control Regulations For Manufacturers of Diagnostic X-Ray Equipment"
, also addresses general labeling, record-keeping, product reports and additional assembly requirements. When final, the Guidance will supersede the FDA Guidance issued in 1989.
A federal agency "guidance" is frequently a compilation by which it updates agency interpretations of existing regulations and guidances as well as applicable law in light of industry developments. Since the 1989 FDA Guidance was first issued there have been many advances including the expansion of software for device operations and the widespread use of service keys and cybersecurity protections.
The draft guidance addresses only the requirements that apply to diagnostic X-ray equipment under the electronic products section known as the Emitting Products Electronic Product Radiation Control Program (EPRC). FDA has advised in that connection that it intends to amend its performance standards to harmonize many of its requirements with those of the International Electrotechnical Commission standards.
Providing instructions to assemblers, purchasers and others
An area of frequent concern is access to adequate instructions. The guidance provides that adequate instructions must be provided by which the specific technical specifications of the equipment and any necessary radiological safety precautions may be disclosed. Manufacturers of components listed in 21 C.F.R. 1020.30(a)(1) are required to provide assemblers with these instructions at a cost not to exceed the cost of publication and distribution.
The guidance notes that the instructions to be supplied by the manufacturer must "provide specifications for other components that are compatible with the component to be installed when compliance with the component or system depends upon compatibility." The specifications may describe physical characteristics of compatible components and/or may list, by manufacturer's name and model designation, specific components that are compatible, consistent with 21 CFR 1020.30(c) and 1020.30(g).
The guidance also notes that manufacturers of X-ray equipment are required to provide purchasers, and upon request to others, manuals or instruction sheets with the information required under 21 C.F.R. 1020.30(h).
The draft guidance has been issued mostly in a question and answer format. It clarifies some manufacturer responsibility areas. However it also leaves open to further interpretation certain important areas, such as software availability.
While the Guidance document acknowledges that "if software is required to assure a compliant assembly, the manufacturer is required to provide the software", the guidance document also provides that "some manufacturers have developed proprietary software beyond that required by 21 C.F.R. 1020.30(g) for use as an aid during the assembly process. They are not required to provide such ancillary software." The guidance document provides, as a footnote, that additional information is available in the
FDA's 2003 guidance entitled "Information Disclosure by Manufacturers to Assemblers For Diagnostic X-Ray Systems"
.
From speaking with some experienced servicers, it is not clear whether or not manufacturers will interpret these guidance provisions to ensure that the servicer is able to fully calibrate and adjust an X-ray system for use by the customer in a proper manner. If the purpose of the guidance and applicable FDA regulations is to ensure that a radiation emitting device may be properly serviced, an elaboration seems appropriate.
Not required to share repair information with users and others
Among the areas for which third-party servicers may expect continued challenges, are appropriate interpretations of what information constitutes "adequate" instructions and what information constitutes "trade secret" information, for which the manufacturer will claim no obligation to produce. Though the draft guidance restates the long-required regulatory obligations of the manufacturer to "provide the assembler and others who request it, at a cost not to exceed the cost of publication and distribution, with adequate instructions for assembly, installation, adjustment and testing of the component to assure the product will comply with the Performance Standards when instructions are followed", there appear to be no consequences outlined when a manufacturer declines to comply.
In response to a question framed as "[a]re manufacturers required by the Performance Standards to provide maintenance and repair instructions to users or others," the FDA Guidance provides a response in the negative and offers by way of explanation "The Performance Standards only require manufacturers to provide a schedule of maintenance (if any) necessary to maintain compliance with Performance Standards (21 CFR 1020.30(h)(1)(ii)." For further direction, the FDA again references the
2003 Guidance entitled "Information Disclosure by Manufacturers to Assemblers for Diagnostic X-Ray Systems
."
If there are specifications or performance standards of subsystems or components that would only be measured or quantified during the course of corrective or scheduled maintenance and not necessarily required for installation, those specifications should also be shared. In the same vein, with regard to specifications required only in the course of component replacements those specifications should be provided and the guidance ought to specifically address this requirement. Consistent with the above, if, in the manufacturer's scheduled or preventive maintenance instructions, there exist requirements for the periodic maintenance scheduled components based on aging (time in service) or specifically denoted and measurable degrees of wear, then that information should be shared.
We would welcome further expansion of the information exchange to meet performance standards, as such would not appear to be "trade secrets" or "confidential information" but rather consistent with addressing appropriate servicing of a device.
The FDA is to be commended for the publication of this draft guidance on Radiation Control of Diagnostic X-Ray Equipment, as well as for undertaking this month the Workshop on Servicing and Remanufacturing. However, as recently observed from manufacturers and servicers input at the Workshop, there are very difference vantages, firmly held, as to what constitutes "adequate instructions" and what "level of access" should be permitted to device information. This is particularly important with regard to software.
Further elaboration of what constitutes access to "operating" software and what constitutes "servicing software" seems warranted. A fuller explanation of what may constitute "trade secrets" and how software systems may be segregated (if at all) also would go a long way to obviating ambiguity in this area.
Further, it would seem that one would not be invading "trade secrets" by simply accessing a diagnostic system's "user manual and/or trouble shooting guide" and the same should be made readily available. Accordingly, greater elaboration of these areas seems appropriate for the final Guidance.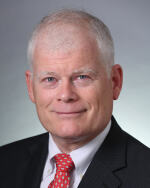 The 44-page FDA Guidance is an important effort by the FDA to clarify areas of ambiguity and stakeholders are well advised to use the next sixty days to offer their further input. Dissemination of the above should also occur for all other regulated devices. Comments concerning the draft document must be
submitted to the FDA Dockets Management Staff
by February 15, 2019.
About the author: Robert J. Kerwin is general counsel for IAMERS, the International Association of Medical Equipment Remarketers and Servicers.