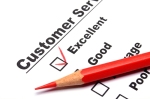 A lesson on customer service from Miele
December 26, 2018
Last year, we renovated our kitchen. My wife wanted all white appliances. As strange as it sounds, that is not so easy but there were appliances available from Miele.

We were outside of the geographical area that Miele would service and we were referred to Perch but subsequently, Perch closed many of their offices and is having financial trouble.

I made several calls to Miele, explaining that there was a problem with our stove. It was not working the way it did at the showroom and I couldn't figure out why.

No one seemed to understand what the problem was and no one could give me a definitive answer. I asked for the service manager because I knew I had a problem and I wasn't getting anywhere, calling the helpline.

The telephone representative put a message to the service manager and sure enough, the service manager, Ernie Navarro called me. I explained the problem to him and while he listened patiently, I can only suspect that he has listened to thousands of different challenges over his tenure at Miele.

Anyway, he called me back the next day and said, "I think I can get someone out to look at your cook top and figure out what the problem is. There will be a small travel charge but I suspect that we can fix the problem."

The technician came on the appointed day, on the appointed time and after 15 minutes, fixed the problem. I tried cooking on the cook top (it might surprise you that I am an excellent cook) and sure enough, everything was fixed.

We had invited some friends over for dinner who are also renovating their house. The wife, a very capable business women also from New York City, was also debating over Miele, Sub Zero and Bosch and when I told her my story about the customer service I received from Mr. Ernie Navarro at Miele, I could tell it resonated with her.

I told my guest that when we called Miele, they referred us to Earl B. Feiden from Kingston, NY. They are a local service representative but Earl B. Feiden never called us back.

She has had the same experiences with Earl B. Feiden but I suspect in the same way I did, she will find a way to buy from Miele.

The net result is that I am a happy customer and I passed along the praise.

In college, I worked for a car dealer selling cars and I remember that the general manager used to say, the car salesmen makes the sale but customer service keeps the customers coming back.

That is true in the car business, in the appliance business, it is true at DOTmed.com and it is true at your company.