Steve Sisko was in IT before most people knew what IT was.
He started his career in 1982 and moved into the healthcare IT realm in 1993. His background as a developer and his decades of work with payors and the financial side have given him a unique perspective about some of the areas where the wheels are falling off the healthcare bus, and some ways organizations outside of the healthcare industry might get those wheels back on.
Sisko has written and blogged about one of the topics that ties into a healthcare shortcoming that's become a main topic in recent years: the shift from treatment to prevention and fee-for-service to pay-for-performance. Sisko sees technology playing a big part, but the people behind the software still have a lot of deep thinking to do, and if they're being thorough, their work will include the study of social determinants of health.
As he explains it, social determinants are barriers to patients getting the right kind of care. These determinants cover a range of challenges such as access to transportation to obtain care, proper nutrition, safe housing, availability of caregivers, or even just living in a household with potential hazards that aren't being addressed.
Data analytics using bountiful data stored in electronic health records
So where does technology come into the picture? The answer is twofold. At this stage, a lot of the work is still information gathering to get that big data status, in order to identify the top issues to focus on. Data also need to be entered into systems in a consistent way. The less structured the input, the more difficult it'll be to extract useful information.
The second part of tech's role is tied to the EHR. Once factors for care are defined and plans to overcome social determinants are created, the EHR will lead the charge. If every hospital's looking at the same big data set, the best-case scenario would be for hospitals nationwide to follow a standard approach to input data consistently. This would also allow for findings to be more readily integrated into clinical workflows and systems used through a hospital, health system or other healthcare organization. Standardization would also allow for widespread automation surrounding predefined use cases.
Addressing barriers to health offers tangible benefits
Of course, healthcare is a business, so the question is, "where's the value to service providers and payors?" Weighing the upfront cost-to-benefit has some payors, health systems and hospitals a bit worried. Payors want to see medical loss savings and hospitals want to maintain revenue streams: "They're thinking if they spend money on getting grandma an air conditioner so she doesn't have her asthma attack, the hospital is not going to get that emergency room revenue when grandma doesn't present," said Sisko. "The whole idea of preventing emergency treatment and inpatient admissions is contrary to the business model of hospitals today. The fact is that hospitals, by their very fee-for-service focus, are dependent upon that revenue. If we start shifting money to social services as things stand now, hospitals will be hurt."
Still, some payors, health systems and hospitals are coming around, but from what Sisko has heard, it's not always due to the potential to reduce medical service-related costs. "It's also about growing membership and engaging with members and patients," he said. "People are paying thousands of dollars a year in premiums and out of pocket costs, so unless there's an emergency, most individuals are not directly experiencing the value of their healthcare coverage. But if healthcare organizations are able to engage members and patients while maintaining their health, these organizations are providing a valuable service that can attract new members to health plans and reduce risk to health systems and hospitals. These are important goals in today's growing value-based payment environment."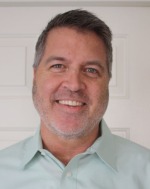 New, non-medical approaches demand new provider relationships and tracking mechanisms
So essentially, facilities are getting a wakeup call to evolve. Yet it's not just facilities that need to evolve and it's not even healthcare professionals alone who have much to win or lose, this is a matter that goes beyond the industry silo. As Sisko explained, when data reveal, for example, opportunities related to improving living spaces with non-medical products and services like a grab bar in the shower, adequate lighting on stairs and any number of other relatively inexpensive improvements, it wouldn't be hospital staff providing the fixes. It would be contractors, ideally ones affiliated in some way with payor and/or a hospital, but that's not a given. Those non-medical products and services theoretically give people a chance to live healthier, happier lives and should keep some of those people out of hospitals.
So the current ICD-10 diagnosis code set needs some new codes, and the American Medical Association is working with insurers to do just that. The organizations are teaming to create 23 new ICD-10 codes to add to the existing eleven codes. These new codes would be used to identify many of the barriers to care mentioned earlier: transportation, nutrition, housing, assistive devices and more. If hospitals take the initiative, they'll look to partner with groups providing these non-medical services and start to get adequate, standardized information included in their EHRs. Better to become part of the revenue stream of this healthcare evolution than watch from the sidelines as it passes by.