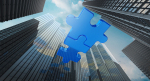 Varian to acquire Cancer Treatment Services International for $283 million
May 22, 2019
by
John R. Fischer
, Senior Reporter
Varian Medical Systems is expected to acquire Cancer Treatment Services International (CTSI), offering a sum of $283 million for the privately held enterprise.

The purchase of CTSI provides Varian access to the resources of various organizations and practices operating under it, including the American Oncology Institute in Hyderabad; a U.S.-based Oncology Solutions division that provides cancer care professionals services worldwide; and 10 multidisciplinary cancer centers across the Indian subcontinent.

"The acquisition will put Varian closer to the patient and provider, to gain clinical data and insights critical to enhancing our existing portfolio and expanding into new products and services across the cancer care continuum," Chris Toth, president of Varian Oncology Systems, told HCB News. "This is fully aligned with our strategy and allows us to enter new markets."

With CTSI, Varian will be able to better identify clinical and operational needs that enable the production of the new multidisciplinary solutions, based on robust clinical information that aids oncologists. Early examples of enhanced offerings expected for customers include AI-driven, technology-enabled services for interventional oncology treatment planning, contouring/segmentation, treatment planning as a service in developing markets, and quality assurance services.

It also builds upon the continued growth trajectory of Varian's oncology systems business and allows the California-based provider and CTSI to expand their solutions to other markets.

"This acquisition enables CTSI to expand the scope and geographic reach of its technology-enabled clinical platform," said Toth. "It will give Varian expertise in cancer center operations, enabling new partnerships with providers globally to expand access to world-class, value-based care in developed and emerging markets, such as China, Southeast Asia, Latin America and Africa."

Having produced annual revenues of $43.5 million in the fiscal years ending in March, the acquisition of CTSI is expected to have a six cents per share dilutive impact to the earnings on a GAAP basis and a three cents per share dilutive impact to earnings on a Non-GAAP basis for the remainder of the fiscal year 2019. Varian expects the acquisition to be accretive to earnings per share during the fiscal years 2021 on a Non-GAAP basis and the fiscal year 2022 on a GAAP basis.

The acquisition will be financed through a combination of borrowings under Varian's credit facility and cash on hand.

It is expected to close in approximately two weeks, subject to the satisfaction of customary closing conditions.

Employees of CTSI will retain their positions, with the company acting as an operating unit within Varian.