By Jennifer Ann Kirkman

Imagine the stereotypical radiologist: slightly intimidating, sitting in a dark room, prefers to be alone while interpreting images of our patients.
If this is the perception, then it is easy to justify not engaging with the person in front of the bank of screens. Because he/she prefers to be left alone, or he/she never comes out of the dark reading room to engage in conversation with the team, or whatever excuse you have not to build a relationship with someone who plays a significant part in the medical imaging team.
When I reflect on the radiologists that I have had the opportunity to work with, this stereotype could not be further from the truth. Some of these physicians are the most lively, outgoing people you could imagine. Some of them are quiet and reserved, and they are also very willing to engage with the departments where they work. It does take some time and effort to get to know someone. In my experience, I have found it is very worth the time and effort. The relationships you create as a leader help support having an open, collaborative culture in the department. If I only see you when I have a problem, then you won't ever want to see me. This is true both for my teams and the radiologists that we work with.
One step in building that open, collaborative culture is for everyone to assume other people have the best intentions in every situation. Having crucial conversations with someone feels different for both sides if you approach the situation with a positive assumption and some curiosity. This takes work to start with, it quickly becomes easier to do with practice, and before you know it, you have established a habit that centers on positivity. Positivity is contagious. Conversations grounded with genuine curiosity tend to not feel accusatory. Positivity, though, is not an excuse to overlook performance or behavior concerns. The people we lead count on us to maintain the established standards, address any outliers, and do both of those things with consistency. Consistency is the foundation for trust.
One feedback delivery method that I have found useful is the CUS model. An easy to remember example is to imagine a trash can that is on fire. Following this model I would say, "I am concerned there is smoke coming out of the trash can." If the other person remains unconcerned over the smoke, then I move to the next level. "I am uncomfortable about the smoke because it is getting hot in this room." If my concern is still brushed aside, then I move to the next step and say, "We have to stop because this is a safety issue, the room is on fire and we need to activate the emergency response system." This model allows both sides to have more than one opportunity to discuss the reasons behind their choices and requests. This feedback model fits well with the previously discussed curiosity and implies respect for the other person's opinion. These types of conversations can build trust and respect between individuals.
In reality, if the trash were on fire, I would never start with the first two steps. I would go straight to the safety concern because there is no time to wait and discuss. However, if you lead with an immediate hard stop for non-emergency situations and do not allow discussion and compromise, you will erode trust and morale. I have the pleasure of leading a fantastic team, whom I can trust to be the experts in their chosen modalities. We can have great discussions about challenges and potential solutions because I know I can trust their assessments and opinions, and they know I am open to hearing them.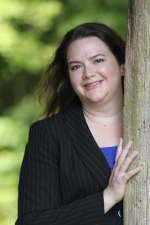 Our people want to be successful. It is up to us to effectively communicate what the pathway to success looks like. It is important to remember what success means to each of our employees. This is not a one size fits all path. One goal could aim to be the best technologist possible while other goals follow a pathway into management. Providing timely feedback along the way, both positive and constructive, is essential for building the relationships between the leader and employee. Employee engagement hinges on the relationships that employees have with their leaders.
About the author: Jennifer Ann Kirkman is the imaging services manager at High Point Medical Center in High Point, North Carolina.