Todd Villines, M.D., is professor of medicine in the Cardiology Division at the University of Virginia Health System. He's also a strong advocate for the appropriate use of cardiac CT, but he is facing an uphill battle with the relatively new technology as far as heart imaging goes.
"If you compare within the Medicare population, which is probably the best data we have, in 2015 there were 6,232 nuclear tests per 100,000 beneficiaries," says Villines. "Newer tests, like cardiac CT and cardiac MR, have seen an increase in utilization, but are still vastly less commonly performed. For example, in 2015, there were only 215 cardiac CT studies per 100,000 beneficiaries."
Cardiac CT's growth isn't hampered by lack of research. There are a large number of randomized comparative effectiveness clinical trials that suggest coronary CTA should be the first-line test for symptomatic patients without known prior coronary artery disease. In fact, based on these studies, recent guidelines from the United Kingdom and the European Society of Cardiology state that coronary CTA should be the preferred first-line test in most patients undergoing evaluation for chest pain.
Instead, cardiac CT is another victim of low reimbursement. "Medicare payment rates for Cardiac CT are markedly lower than any of the other stress imaging modalities," says Villines. "If you look at the 2020 hospital outpatient fee schedule, payment for coronary CTA is $182 compared to nuclear which is more than $1,200, or stress MR which is over $680. The incentive relative to the work, knowledge, time, and technology is, in my opinion, vastly under-reimbursed."
The low reimbursement issue seems to be tied, in part, to miscategorization of the procedure and lack of proper documentation regarding the tracking and reporting of costs, work and expertise required. According to Villines, cardiac CT is categorized (at least for Medicare, which often is the benchmark for other payors) as a standard CT or X-ray procedure and not as an advanced cardiovascular imaging test. "It's lumped in with things like abdominal X-ray and CTs of single organs, but as a test, it is clearly much more challenging to perform and interpret, and takes more time than a standard CT of the brain for instance, where it's a static, non-moving organ."
Villines says consideration also isn't given to the fact that patients have to be given beta blockers and nitroglycerin, with a nurse to administer the medicines and the advanced acquisition techniques and interpretation skills that are required by the clinician as well.
Low or no reimbursement is also unfortunate when considering something else cardiac CT has going for it: patients benefit and learn so much more than whether they have ischemia or not. "The really unique feature to coronary CT angiography for patients who have symptoms concerning for heart disease is that you see non-obstructive plaque or no plaque at all. These are important distinctions for predicting their cardiovascular risk and are much more common than finding a blocked artery," says Villines. "Most patients who have chest pain don't have significant heart artery disease. Stress tests just tell you whether you might have a coronary narrowing, whereas cardiac CT allows you to say, 'OK, not only do you have a narrowing, or not, but do you have plaque and if so, how much?" Clinical trials have shown that seeing, quantifying, and characterizing coronary plaque leads to more appropriate use of preventative therapies (e.g., statins) and discussions with patients on how to improve healthy lifestyle choices. It improves outcomes and better informs patients and their providers. Functional stress tests simply do not visualize coronary atherosclerosis, the most powerful predictor of patient short and long-term risk."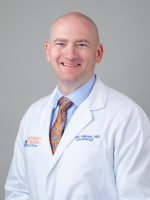 Cardiac CT's safety has also improved since its introduction. "When I started in the early to mid-2000s, radiation and contrast doses were much, much higher." He says the drop has been dramatic. According to the PROTECTION VI study, doses for coronary CTA have decreased by 78% since 2007 with the procedure typically delivering about half the radiation dose of SPECT imaging, for example. "Patient radiation dose exposure for modern coronary CTA is often similar to a mammogram."
He hopes in the near future that patients will have broader access to this important test. A big step to improving access will be improving reimbursement. For that, it's imperative that cardiac CT providers work closely with their hospitals to make sure they're reporting the true costs of the study to Medicare most accurately.