By Kermit S. Randa and Jason Sussman
While clinicians and front-line workers labor, day-in and day-out, to meet the demands of the COVID-19 pandemic, chief financial officers (CFOs) are facing their own unprecedented challenge: devastating losses in revenue.
Consider this new data from April 2020:
• Hospital operating margins fell 282% year-over-year (YOY) and 120% compared to March 2020
• Outpatient revenues fell 50%; inpatient revenues declined 25% YOY
• Operating room minutes were down 61%; emergency visits dropped 43% YOY
• Expenses decreased slightly but did not keep pace with revenue and volume declines
We've spoken to healthcare leaders who simply aren't sure how they'll dig out of this hole, and they're looking to finance leaders to find ways to close major budget gaps and develop sophisticated plans for financial recovery.
This is a time for CFOs to employ superior leadership and financial management skills. They will need to help reshape their organizations' objectives and strategies, balancing reduced capital capacity with investment strategies to address an uncertain future.
Navigating an industry forever changed by COVID-19 requires a new kind of financial leader. CFOs must be equally comfortable managing short-term finance operations issues, evolving and maximizing data and analytics to track and model financial impacts, and challenging their organizations' strategies to reshape their future course.
Defining roles and responsibilities
Financial leaders cannot wait for the current uncertainty to clear before planning for the future. In this environment, a CFO must simultaneously play the very difficult roles demanded today, tomorrow, and in the future.
Today's role: Financial first responder.
As is true for all of management, the primary role of healthcare CFOs right now is to provide whatever support clinicians need to address the immediate demands of the pandemic.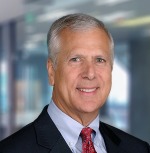 CFOs should work urgently to ensure availability of the necessary financial resources to support current operating needs (e.g., supply chain, capacity, and workforce), and needs associated with ongoing strategic initiatives. They should talk with banks and other potential sources to build liquidity resources in the face of rapidly deteriorating cash flows resulting from the loss of elective procedures, and the high costs of providing care to COVID-19 patients. The CFO must lead this strategic effort to position the organization to address short-term uncertainty. Even if there is a cost to maintaining liquidity sources in the short term, having such reserves in place to support cash flow will be essential for the next several months.
CFOs also need to quantify the precise financial impacts of the pandemic—closely monitoring and tracking incremental COVID-19-related expenses and losses. This will help in securing government assistance, in quantifying the pandemic's impacts to boards, executive teams, and other stakeholders, and in identifying the financial gap for the organization. Finally, CFOs should project near-term scenarios to understand the potential for debt covenant and credit rating issues, and to address such issues moving forward.
Tomorrow's role: Financial recovery planner.
Planning for a post-COVID environment requires CFOs to accept some level of uncertainty, while conducting rigorous scenario modeling. Building flexible, sensitive financial plans equips organizations to adapt to various potential future realities.
How long hospitals and health systems will be coping with post-surge issues is a big unknown. Some organizations are planning for permanent capacity dedicated to COVID-19 patients, while others are planning for lower clinical volumes projected for the long term. Organizations shifting to recovery mode will simultaneously have to focus on:
• Continuing to address immediate, remaining COVID-19 care needs
• Filling significant budget gaps widened by the pandemic
• Addressing a backlog of elective procedures and other delayed care
• Assessing the pandemic's financial and operating toll on the organization
• Continuous modeling of operating scenarios based on different projections (and building actual experience) for COVID cases, payer mix, and resumption of non-urgent surgical cases
While finance leaders still must do a fair amount of blocking and tackling during this period, they also need to begin developing long-term financial recovery processes that can be implemented now and continue post-COVID.
Healthcare's "new normal" will create significant need for financial leadership that is fluent in the use of data, analytics, and flexible tools. Finance leaders must continue to focus on forecasting cash flow and developing operating and balance sheet projections for the organization. The organization will correctly look to financial leadership to understand the comprehensive implications associated with how long the current crisis lasts and how fast the organization can recover under various circumstances and plans. CFOs will need to continue recasting the organization's financial plans based on a variety of scenarios as more information and analysis is available.
As strategic leaders, CFOs should strongly consider the use of rolling forecasting or other forecasting methods to quickly assess performance and improve organizational agility. A continuous forecasting process helps identify potential issues related to liquidity, credit ratings, or debt covenants, and provides flexibility for the organization to respond with mitigating actions. Ongoing, intense focus on progress compared to internal benchmarks (based on financial planning targets) will be essential for financial leaders to ensure that their organization's recovery stays on pace. Transparent sharing of these data will highlight successes and opportunities for improvement, and provide essential proof points for debt holders and other stakeholders.
Over the next several months, CFOs also should look to enhance processes, review operations, and develop and implement considerable process improvements. Finance leaders will need to assess broader changes to traditional healthcare models. For example, staffing productivity models will need to be re-evaluated to help cope with anticipated backlogs in non-COVID care. Organizations should also challenge "just-in-time" supply chain processes that have contributed to widespread supply shortages.
CFOs will need to work hand-in-hand with other executive leaders to determine what pre-COVID strategies and capital projects can continue post-COVID, and which need to change completely. Many traditional strategies may no longer fit or will need to accelerate (e.g., telehealth). Regardless, financial leaders must be both creative partners and financial advisors to operational leaders.
Future role: Advocate for innovation.
The COVID-19 crisis has accelerated significant changes to healthcare payment and care delivery models. How long, or whether, those changes will continue remains to be seen. Future-focused CFOs will help organizations adapt to a new healthcare paradigm, with new expectations from patients, boards, physicians, and their communities.
CFOs will need to partner with the rest of the management team to help conceptualize and develop new businesses, service lines, revenue sources, and priorities that will emerge as a result of new market expectations. It will fall to the CFO to challenge historic structures and processes, step forward as a strategic leader, and ensure their organizations have the data and analytic support needed for new processes as they evolve—and that those resources are used effectively.
CFOs must constantly think about process integration. For example, they must ensure that their organizations have early warning systems in place to understand market changes, and to drive evolving strategies through the organization's financial plan. Performance improvement will be vital for all healthcare organizations moving forward. Organizations will need to adjust performance targets based on new business realities and develop and implement strategies to reach those targets.
Becoming the agile leader
Consistent across all these timeframes is the need for CFOs to balance compliance and disruption, leveraging data in new ways to partner with organizational leaders to build new, sustainable plans. It is a role that requires courage, confidence, and boundless competence—CFOs must simultaneously be a source of inspiration and stability to the entire organization.
Effectively measuring and tracking results versus internal and external benchmarks is key, and having the right tools to collect and analyze clinical and operating data will be critical to helping organizations stay on track.
COVID-19 has accelerated many disruptive components of the internet economy that hospitals and health systems have yet to adopt. It is time for healthcare leaders to move faster, think more creatively, and be more agile in transforming their organizations.
By stepping forward with a renewed data-driven agility, healthcare CFOs can help their organizations, teams, and communities evolve into a post-COVID environment.
About the authors: Kermit S. Randa is chief executive officer of Kaufman Hall Software. Jason Sussman is managing director at Kaufman Hall.