The maxim "a chain is only as strong as its weakest link," is a nice thought, but it realistically only applies to chains.
The fact is, a standout star can deliver success to an otherwise average team. However, using another well-worn phrase, that's putting all your eggs into one basket. Building a strong team where each member brings in strengths to complement the weaknesses of others is perhaps the best recipe for success. Doug Kirsop, OhioHealth transformation director, has had experience building a successful team and he spoke with HealthCare Business News about the process.
He was brought into OhioHealth four years ago as the first HTM director for the system. Like many medium-large to large systems, OhioHealth has grown through acquisitions. At the time that Kirsop assumed his role, there was no one working across the entire system, which essentially meant there were smaller talent and knowledge islands and the strength of the organization's size was not being brought to bear.
Kirsop says the acquisitions were mainly operating on their own, with some common management oversight. "People were not opposed to working with each other, the work to optimize process just hadn't been a priority," he says.
He set his focus first on the clinical engineering side. He created a clear management structure and then worked to standardize everything from tools and equipment to process. He looked at what could be automated as well as what needed to be replaced. For example, some test equipment was a decade old or older — new, more efficient equipment could be purchased because less was needed once process was improved. Beginning an AEM program improved where, when and how the organization carried out preventive maintenance. Kirsop also leveraged the economy of scale that comes with working for a larger organization, which allowed for more maintenance work to be brought in-house using the rationale that training staff on more equipment could be justified since it wasn't one unit at one facility, but multiple units across the system.
However, Kirsop is quick to point out that it wasn't just him streamlining process, reducing costs and tapping into the economy scale. "It wasn't me. It was the team," he says. "The requirement, when it comes to determining the ways to do things, comes from group discussion. There were newly appointed supervisors with areas to focus on, tribal knowledge, documentation – all those things were brought together to create the common approaches of how we do the work."
In addition to bringing more equipment maintenance in-house, OhioHealth was able to save by reducing the number of suppliers and thereby becoming a larger and more important customer to the suppliers still left in the mix.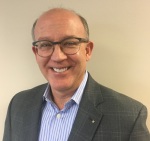 All these decisions proved incredibly important this year when the COVID pandemic hit. Kirsop was asked to pick up HTM leadership for a time so the current director could focus on leading key virtual health work. He says the team was able to accelerate planning quickly to determine alternatives to process where needed. That resulted in not having to remove equipment, while at the same time keeping the HTM team's exposure minimized.
"We were fortunate because of the systems we had in place and because of quick decisions from leadership. OhioHealth designated certain of our sites and units to handle COVID patients," he says.
That kept equipment in other sites safe for maintenance and inspection. While the system was able to purchase a few additional ventilators, Kirsop says there was also strong effort to actively manage and look at utilization of units every day to make sure there were enough available to care for patients.
Creative solutions also cropped up to help maximize efforts of staff. "We took an idea from one of our respiratory managers who likes to do 3D printing and developed a little adapter for the top of an IV pole," he explained. "The adapter holds the control panel for an invasive-capable ventilator. From there, we worked with a local university to 3D-print the adapters, got longer cables and we were able to move those control panels outside the patient rooms, greatly reducing exposure for that patient's care team.
The clinical engineering team was also able to get ahead on equipment maintenance, meaning everything will be ready and waiting when elective procedures are humming along once more.
Work will also continue to ensure staff stays vigilant when it comes to infection control training and proper use of PPE. Everyone went through review and retraining in March and additional protocols were also created to determine proper methods to interact with equipment and patient rooms to minimize exposure.
And like all great teams, there's a constant effort to improve, based on the experiences encountered. Kirsop says there's a running list made for every hospital in the system of lessons learned that the team will go back to and evaluate.