By Bruce Johnson and Karen Conway
COVID-19 has elevated the importance of the healthcare supply chain to help providers deliver outstanding care at lower costs.
It's now becoming one of the most visible functions across healthcare organizations, including the C-Suite and board room. Given the supply chain's significance across the global healthcare ecosystem, here are five predictions on how the COVID-19 pandemic will reshape the healthcare supply chain.
Prediction #1: Supply chain demand forecasting will be accelerated.
There's no denying the need for improved visibility across the supply chain. This visibility is critical to identifying potential supply shortages, sourcing essential supplies and getting them to where they're most needed, and more effectively managing the overall operations of the healthcare supply chain.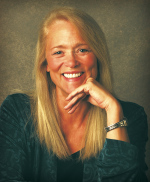 The pandemic made it clear how healthcare, unlike other industries, has not adequately embraced technology-driven demand forecasting and planning. If it did, it would have enjoyed the benefits of having systems and processes where suppliers have visibility into product utilization, enabling providers to see upstream inventory levels and manufacturing capacity. In turn, this empowers suppliers to better anticipate and manage demand spikes, while providers determine if and when the use of alternative products or suppliers will be necessary.
As hospitals prepare for a potential second wave of COVID-19 and the resumption of care for non-virus related patient needs, manufacturers, distributors and providers will collaborate to create more bi-directional visibility into key data related to the ability to appropriate match supply with demand, during both normal times and public health emergencies. Standardized data and predictive analytics can help deliver the benefits of supply chain demand forecasting. By ensuring the data powering the supply chain is accurate, up-to-date and standardized, trading partners can correlate supply needs (both type and quantity) with anticipated patient demand.
Prediction #2: The supply chain will strike more of a balance between Just-in-Time and supply chain resiliency.
Reducing inventory levels through Just-in-Time (JIT) distribution strategies has proven effective in cutting operational costs. However, as we have seen with COVID-19, it can also increase the potential for supply shortages when unanticipated demand spikes beyond the capacity to supply.
While JIT is not going away, we'll see more balance between JIT and efforts to reduce supply chain risk. A variety of tactics will be pursued, from keeping more safety stock on hand (either as an individual organization or as part of a broader collaborative), mapping supply risk factors upstream to supplier's suppliers, and more demand forecasting.
Prediction #3: Healthcare will move toward a "system of intelligence."
When battling public health emergencies, a "system of intelligence" can help multiple stakeholders (public and private) share information, collaborate on decisions and take more immediate and informed action. COVID-19 has highlighted the problems created when information systems do not talk to one another, or when the data used by various systems is neither standardized nor normalized and is therefore unrelatable, even when shared. There needs to a better way to keep healthcare stakeholders informed and aligned.
An industry-wide "system of intelligence" can improve visibility and communication, better facilitating rapid response to crises. It goes beyond IT plumbing by forming a nationally integrated government and commercial network that can gather, share and interpret data. In the context of the healthcare supply chain, such a system of intelligence can bring decision makers together to share data related to patient demand, forecasted needs and available resources.
During normal times, the supply chain typically operates on an even keel with automation, standardization, visibility and analytics helping stakeholders balance cost and quality, while generating evidence on what delivers the most value to patients. In times of public emergency, such as COVID-19, the supply chain needs to kick into high gear with all parties collaborating and following new rules dictated by extraordinary circumstances.
Had this system been in place when the pandemic began, the industry would have already been monitoring typical order activity and could have more readily identified abnormalities such as increasing numbers of backorders for personal protective equipment as COVID-19 infections rose. As the emergency progressed, various parties, such as the federal government, that are not generally involved in the commercial operations, would continually communicate to coordinate resources and activities. Aggregate data at the country, state or federal level could be accessed by all to determine the best way to allocate resources and make substantially better decisions for patient care every day.
Prediction #4: The healthcare supply chain will step up to support care beyond the hospital setting.
COVID-19 has accelerated the move to deliver care increasingly in sites outside the acute care hospital setting. Mostly notably, changes in reimbursement and patient reluctance to go to the doctor's office or a hospital have driven exponential growth in telemedicine. Use of outpatient and ambulatory surgery centers, and hospitalization at home is also increasing, especially as health systems resume elective and other non-COVID-19 related care.
The shift in where care is delivered ripples out to the delivery of supplies and other resources. Before COVID-19, some health systems (primarily larger and often with their own health plans) had begun expanding the reach of supply chain to support a more distributed healthcare system. Even some suppliers, especially in the orthopedic world, had developed ancillary services to support the move beyond the hospital.
With the expansion of care into the community, we will see growth in these kinds of programs. There will also be greater investment in data quality, interoperability, and security to support the standardization of products and processes and the increasing number of locations.
Prediction #5: An acute focus on working capital management will lead to more flexible payment options.
With increasing demands for COVID-19 care, a decrease in elective procedures and unanticipated labor and supply costs, providers are facing short-term pressure on cash flow. The pressure will mount if there are future waves of the virus.
To get through this time, providers will tap into their working capital to create more flexible payment options such as short-term lines of credit and expanded use of credit card programs. This will accelerate investments in invoice automation and workflow management, along with tools for payment flexibility. Longer term, the use of payment networks will create more payment options for providers and suppliers to consider.
The value of reflecting on lessons learned
While the COVID-19 pandemic has stressed the healthcare industry, the silver lining is that it also pinpointed opportunities for improvement. Some were a long time coming. Others emerged from the crisis. Many of them will drive positive change, but only if the lessons learned and new ways of thinking become intrinsic to how we work.
About the authors: Bruce Johnson is the president and CEO of GHX. Karen Conway is the vice president of Healthcare Value for GHX, where she works to advance the role of the supply chain as a critical enabler of a value-based healthcare system.